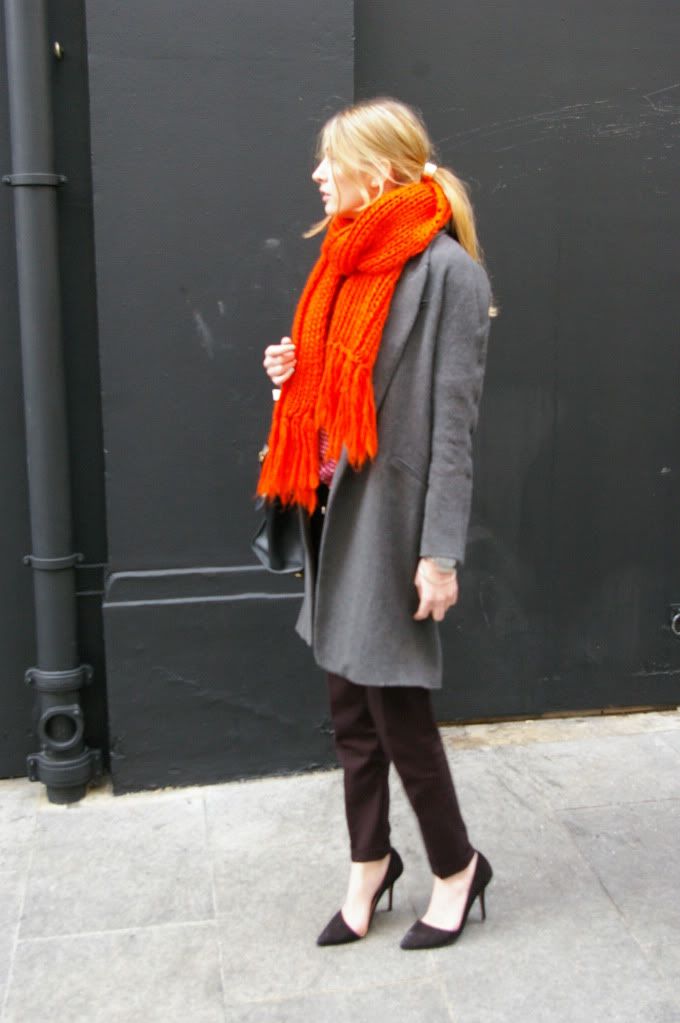 The cold has finally kicked in so no more swanning around bared legged in the capital. I do think though that sometimes the most interesting part of an outfit lies beneath the top layer. Stay tuned for the rest of it. Meanwhile I thought I would share this manly yet feminine silhouette. Generally a good compromise.
*****

Le froid a enfin décidé de montrer le bout de son nez, donc plus question de se tremousser jambes nues dans les rues de la capitale. Le probleme etant que du coup mes tenues se cachent sous le manteau. La suite
tres bientot. En attendant je vous laisse avec ma silhouette à la fois masculine et feminine. Le parfait compromis en somme.
Coat and pumps: Zara / Neon Scarf: Cos / Hair tube: H&M