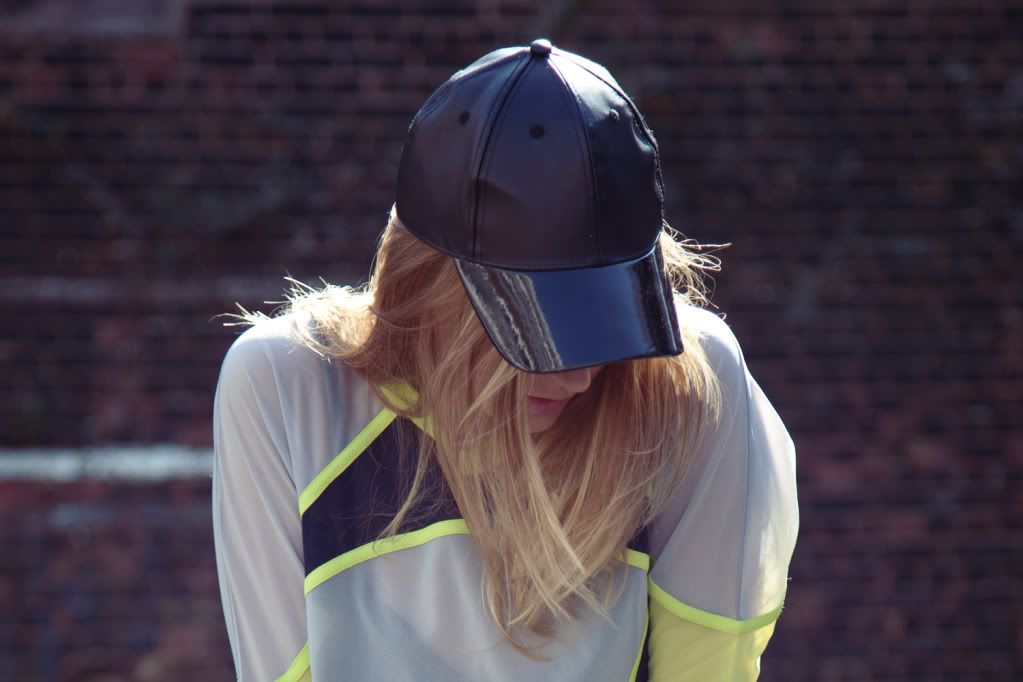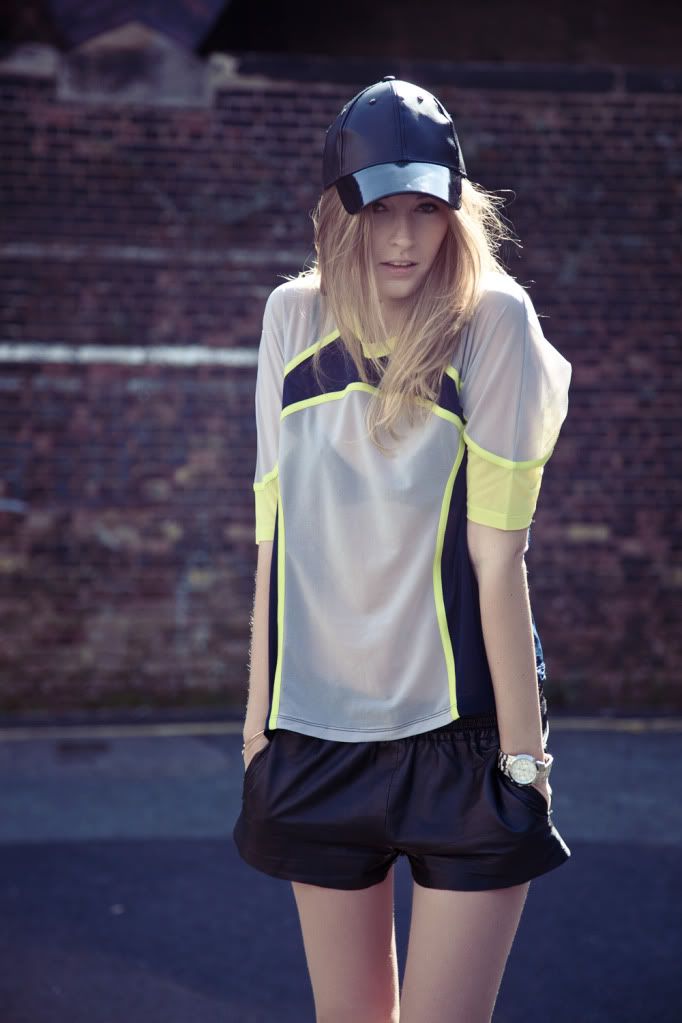 (photography:
Eva K Salvi
)
** Foreword: No Celine bag was killed or injured during the making of this editorial **
Apologies for interrupting like this, but Camille and I, Luke (a.k.a. 'the boy'), decided that it might be fun to see me try my hand at a guest post. Although I am becoming more fashion fluent - who could ask for a better teacher than my lovely girlfriend? - I thought I'd stick to something closer to home with a dash of sartorialism mixed in; like the Angostura bitters in an Old Fashioned cocktail. The topic for today? Sport Lux.
There seems to be no doubt that the penchant for all things sporty is in part linked to this year's Olympics, and nowhere did Team GB triumph more in Beijing than on the banks of the velodrome. The hulking thighs of Sir Chris Hoy could not be more different to the svelte legs of Karlie Kloss, yet this season will find them both clad in the same fabric: lycra. The relationship between high fashion and this notoriously skin-tight fabric may seem tenuous, yet the uniform of the peleton has somehow made its way onto the catwalk.
All those of you who want to avoid looking like the
ever-flamboyant Mario Cipollini
will be glad to hear that more traditional fabrics are just as strong. Led in part by brands such as
Rapha
(whose Roubaix string vest bears more than a passing resemblance to one of
Isabel Marant
's current offerings), vintage-inspired sportswear has made its way out of the changing rooms locker and into the shops.
A particular staple of this style is merino wool which puts its coarser cousins to shame. Before the invention of synthetic materials cyclists turned to superfine merino for a simple reason: it lets you breathe as you are pounding up one side of a mountain and keeps you warm when you are bombing down the other side (or pounding up a sunny Regent Street before being bombarded by the air conditioning in Liberty). Mother nature in all her dual functioning glory.
****
Pour ceux qui n'auraient pas compris, mon copain s'est essayé aujourd'hui au billet mode, et je préfere le laisser tel quel plutot que jouer
à
la traductrice. Allez hop, on fait marcher son anglais. Petit indice: il s'agit de la tendance sportswear chic (et surtout dites moi
ce que vous pensez de la maniere dont je me la suis appropriée).
(Sport lux top: ASOS / Leather shorts: Maje / Leather cap: H&M / Sandals: Zara / Bag-Football: Celine / Watch: DKNY)
photos by Eva K Salvi