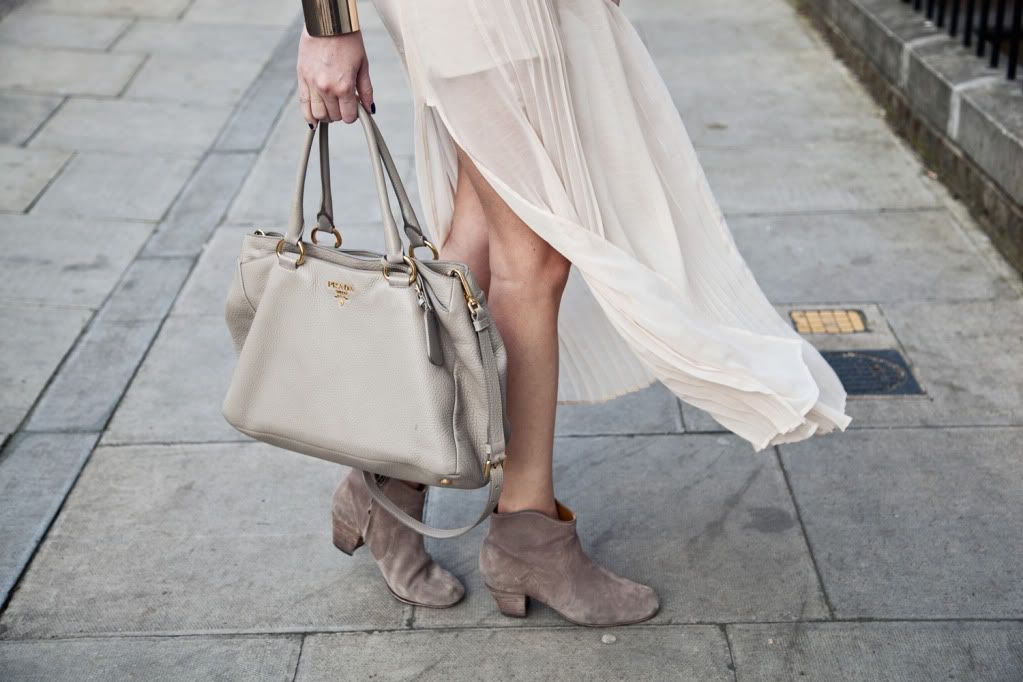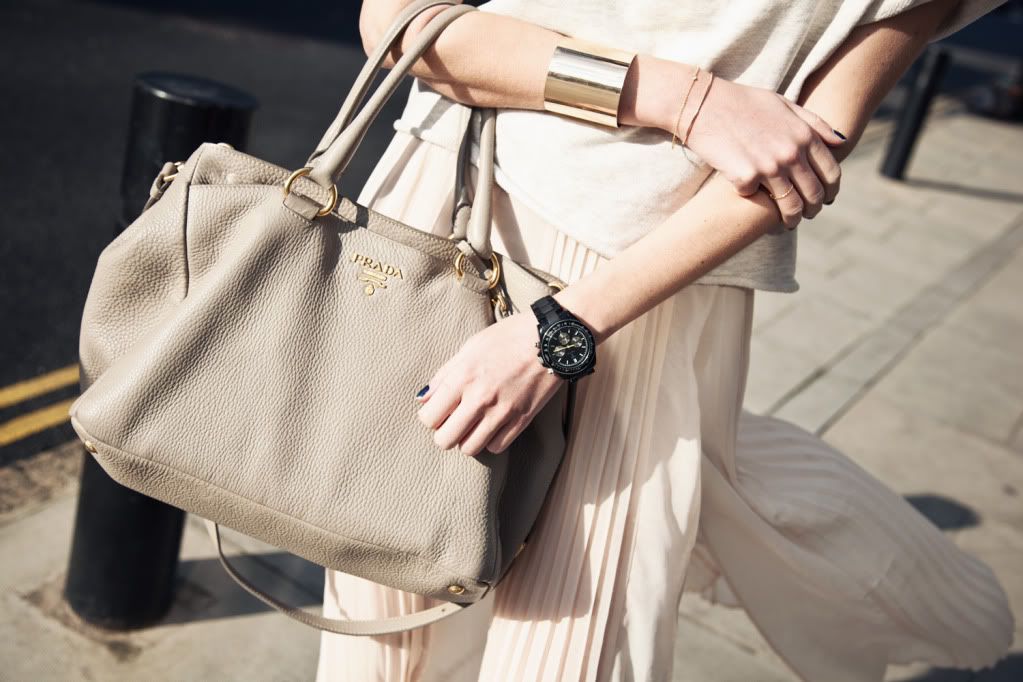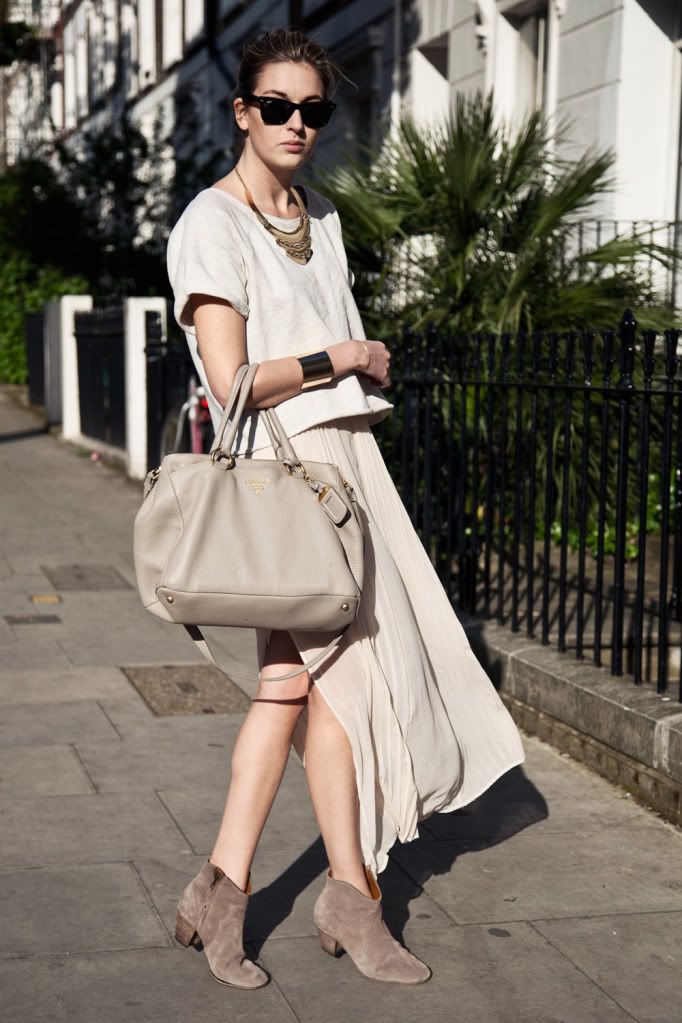 Pastel-pink pleats billowing in the wind revealing flashes of skin beneath certainly make for a very girly silhouette, one that I am not quite accustomed to might I add. But with all things pretty and sweet taking over this spring, I thought I would embrace a softer look and give
girlishness
a go. Just as long as I'm allowed to wear my biker boots and distressed jeans for the rest of the week mind...A leopard can't change its spots!
Giveaway:
Neon necklace up for grabs: this way to take part
Une mousseline de soie plissée virevoltant au vent, devoilant par moment ma peau nue... voila une silhouette vraiment girly que l'on ne croise pas tous les jours ici. Mais puisque le joli et le sucré sont de mises cette saison, ce week-end je me suis laissée emportée par une envie de douceur et de féminité. C'est donc sans rechiner que j'ai enfilé ma tenue la plus legere, mais attention les boots bikers et jeans éfilés seront de retour des demain...Chassez le natuel, il revient au galop!