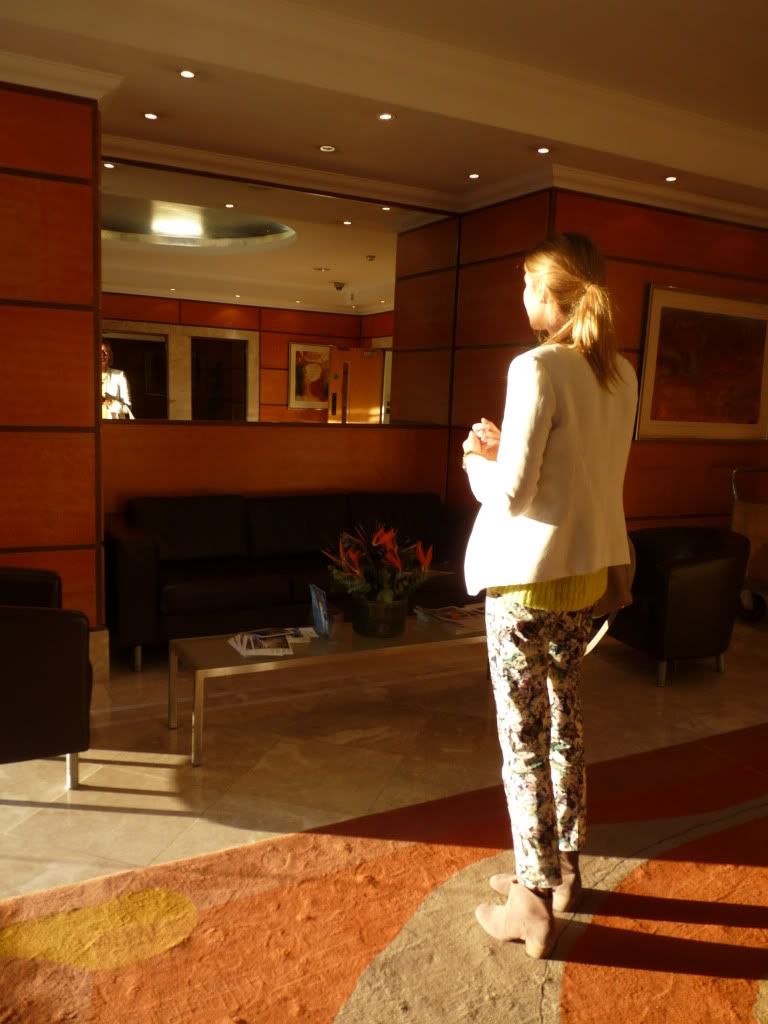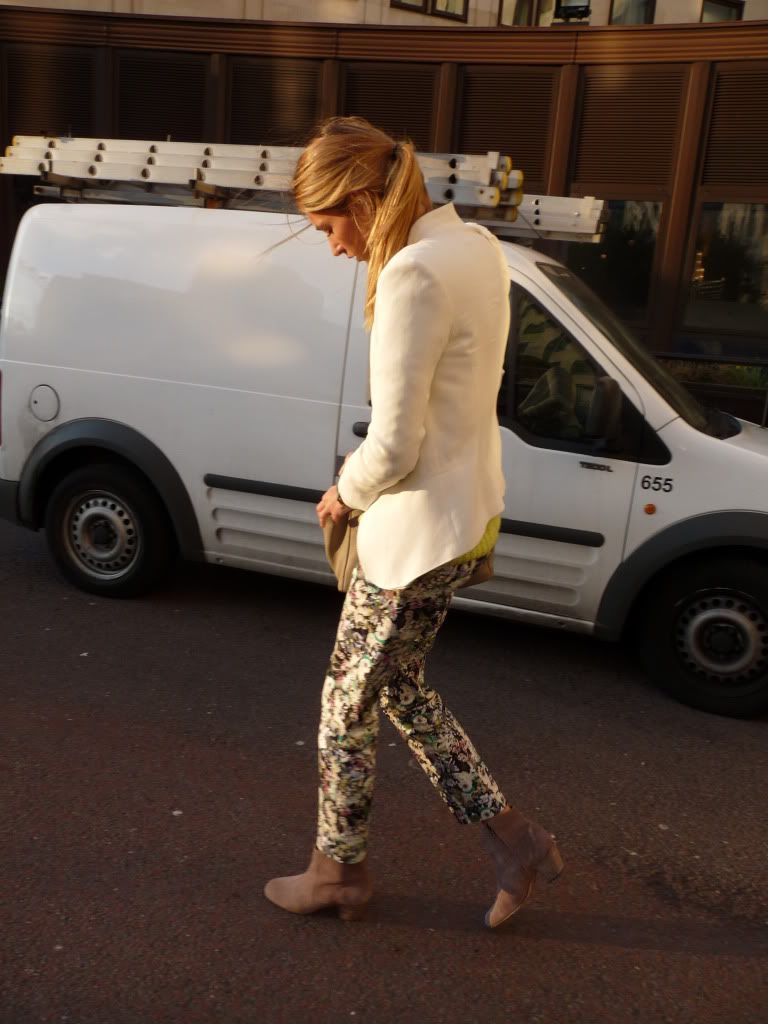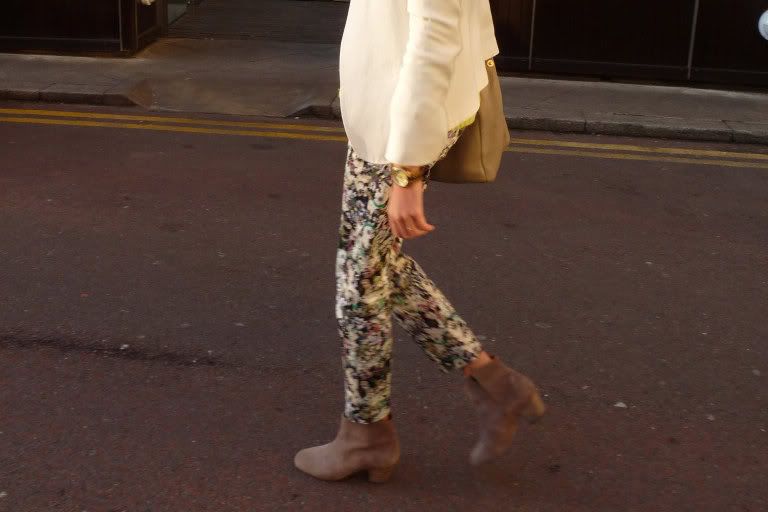 Made the most of the few rays of sunlight shining bright this morning by walking to work. Floral pants and neon brights will have to brighten the rest of my day, since its white sky as far as the eye can see again. Fingers crossed for the weekend. Have fun.

****
J'ai profité de quelques rayons de soleil pour aller au travail
à
pied ce matin. Mais désormais il faudra que je me contente de mon pantalon fleuri et de mon pull néon pour égayer ma journée, vu que le ciel blanc est de retour. Je croise les doigts pour ce week-end.
Have fun. Et aux urnes!
(Pants and blazer: Zara / Boots: Isabel Marant / Knit: Topshop / Bag: Prada)
photos: Caroline Pinto