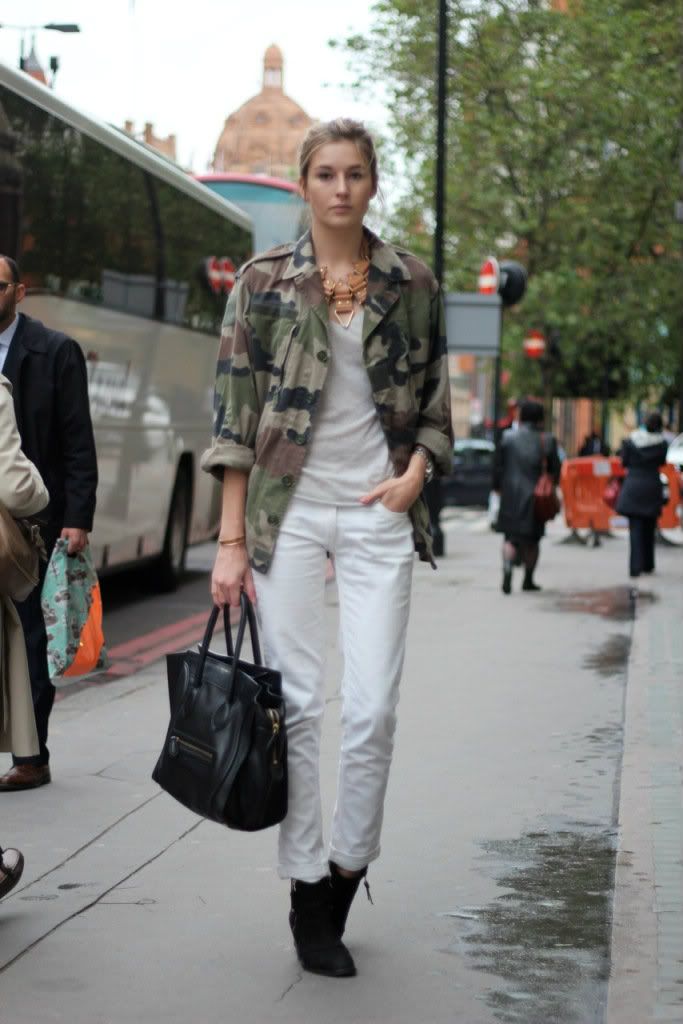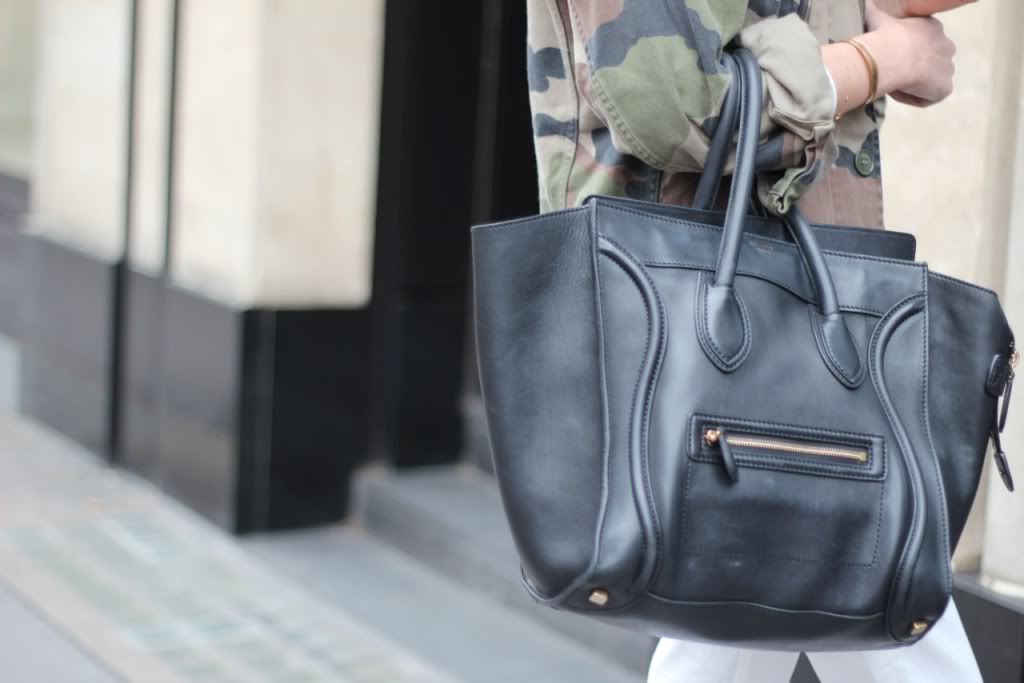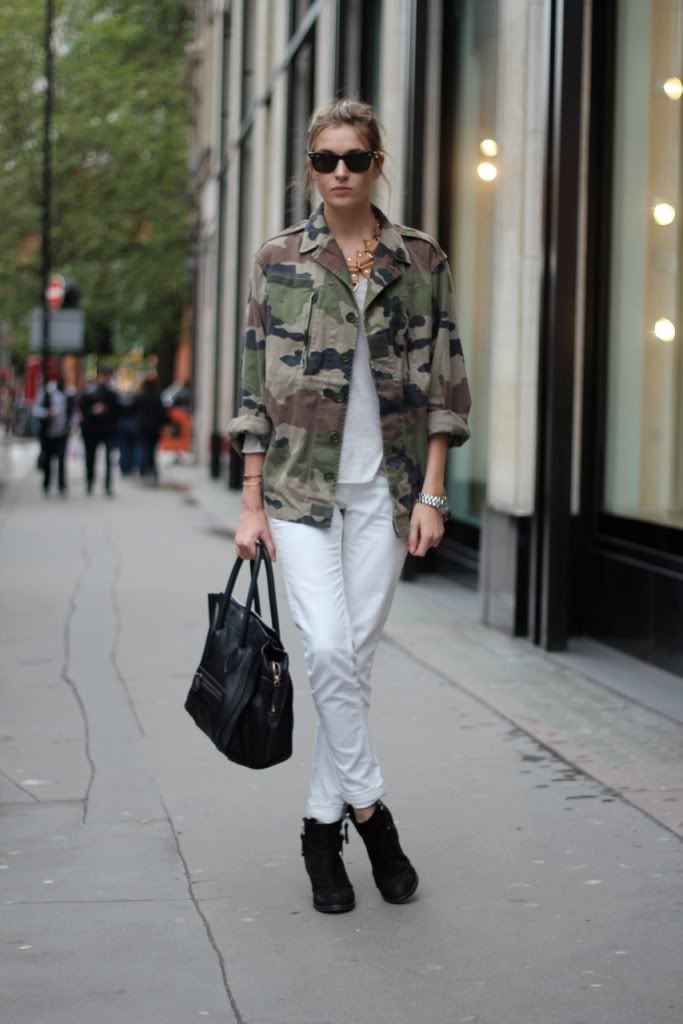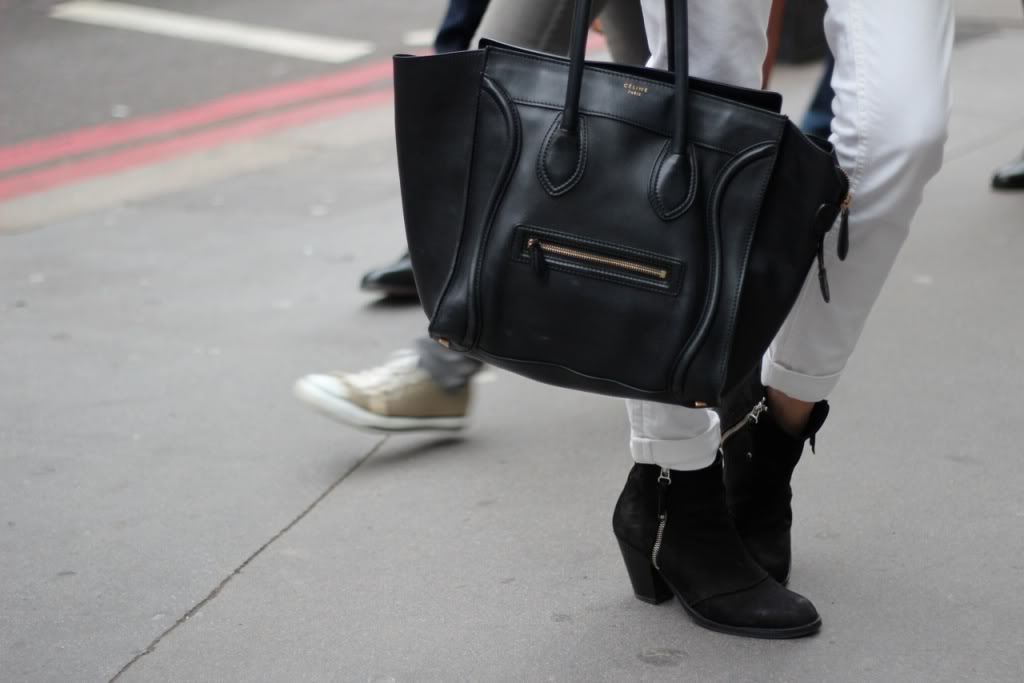 (photos:
Charlotte
)
So last week I was in Paris, shooting with
H&M
life. Amongst other things, we visited a popular Parisian thrift store (no names yet I'm afraid, I promise to spill the beans soon enough), where I picked up this military jacket for a fiver. Camouflage has been big as of late on the street, but since I was not sold, I felt it was a safer bet to start with vintage. Although I'm not much of a thrifter (don't have the patience), I do think it is a good way to test-drive a trend that might not be
you
without making an undue investment. Verdict? I am digging! Casual and fuss-free, this jacket will make a suitable addition to my almost-summer wardrobe.
****
Donc la semaine dernière j'étais à Paris où je shootais pour
H&M
life. Nous avons entre autre rendu visite à une friperie populaire (que je ne nommerais pas pour le moment) chez qui j'ai déniché cette veste militaire pour 5 euros. Le camouflage se répend de plus en plus dans la rue, mais comme je n'etais pas certaine d'adhérer au mouvement, j'ai préféré commencer par le vintage. Je ne suis pas une grosse chineuse (je n'ai clairement pas la patience), mais il est vrai que c'est un bon moyen de tester une tendance qui nous plait à moitié, qui nous fait de l'oeil, mais qui pourrait faire partie de celles qu'on aime seulement admirer de loin. Parfois c'est chouette d'essayer un nouveau truc sans avoir besoin d'y mettre les sous. Bref, mon verdict? Adjugé vendu! Voilà une veste à la fois casual et sans prétention pour ma demi-saison. En attendant l'été, vous risquez de la revoir. Et si l'été ne vient pas? Alors là, je ne réponds plus de rien!