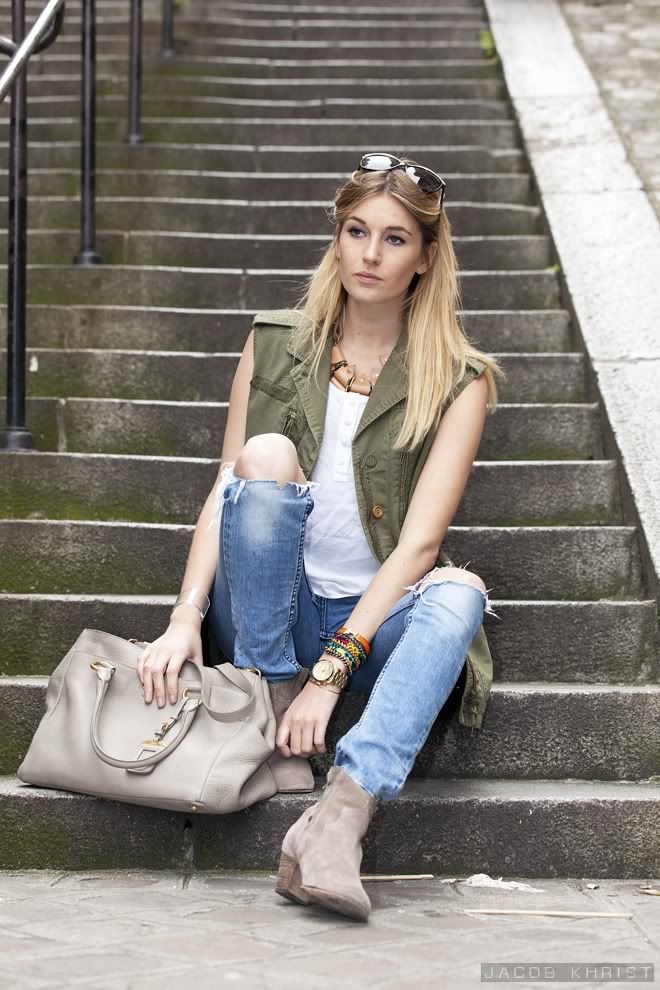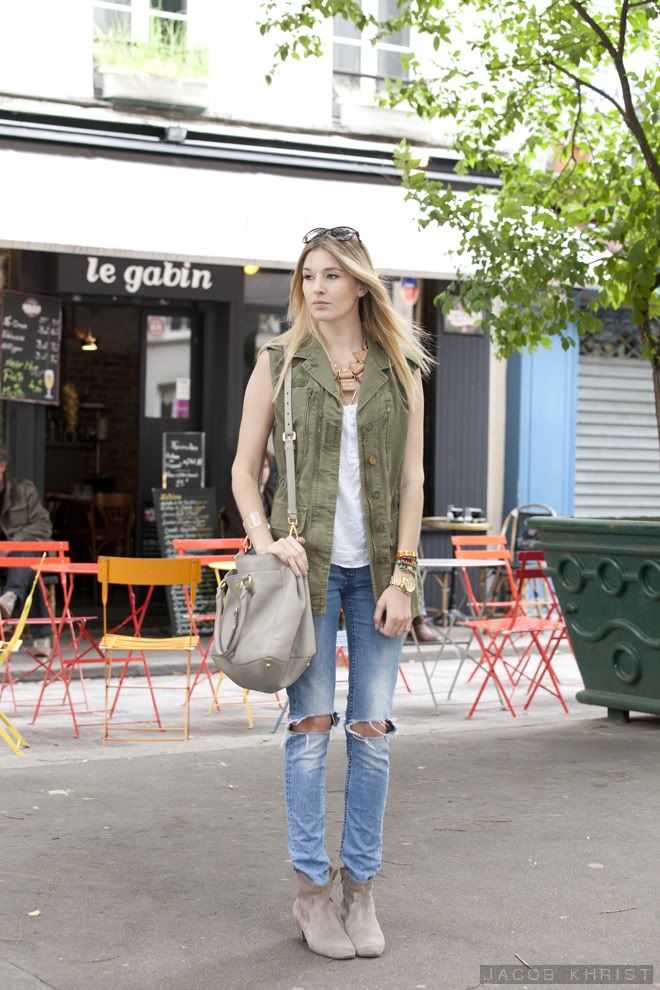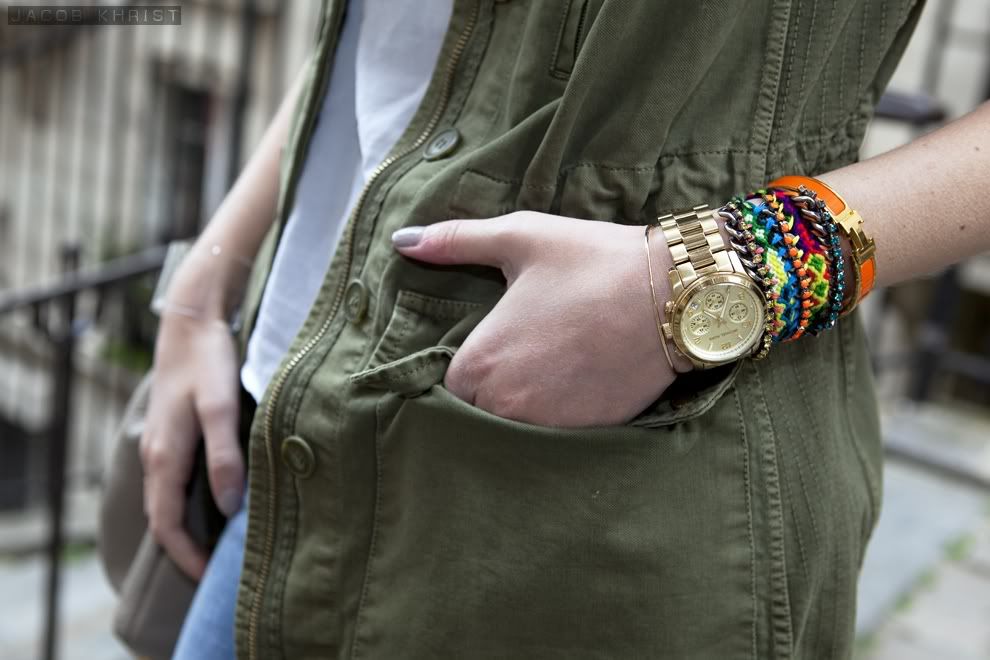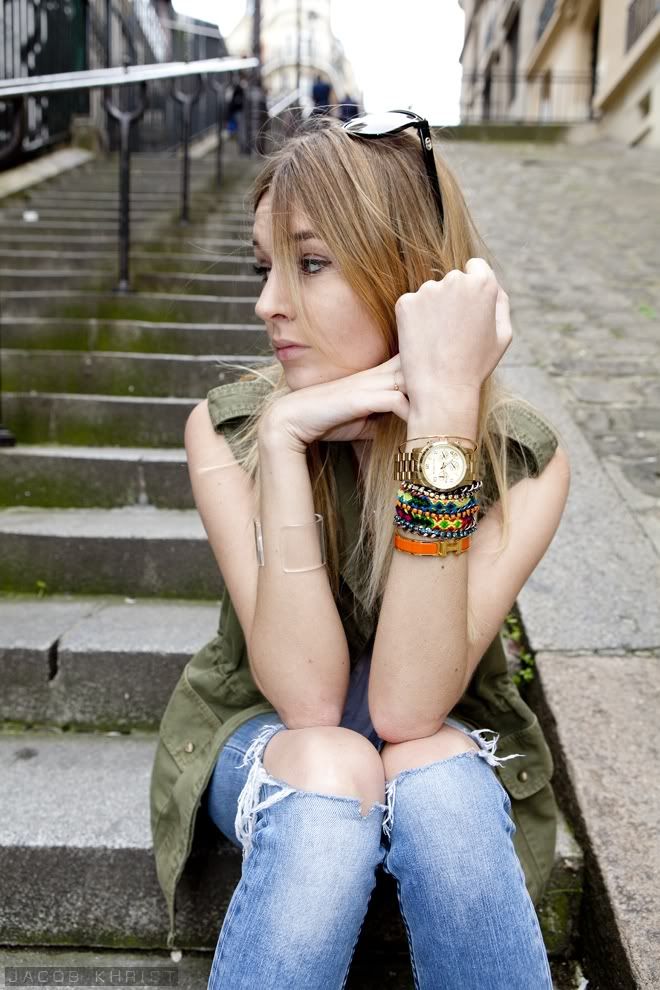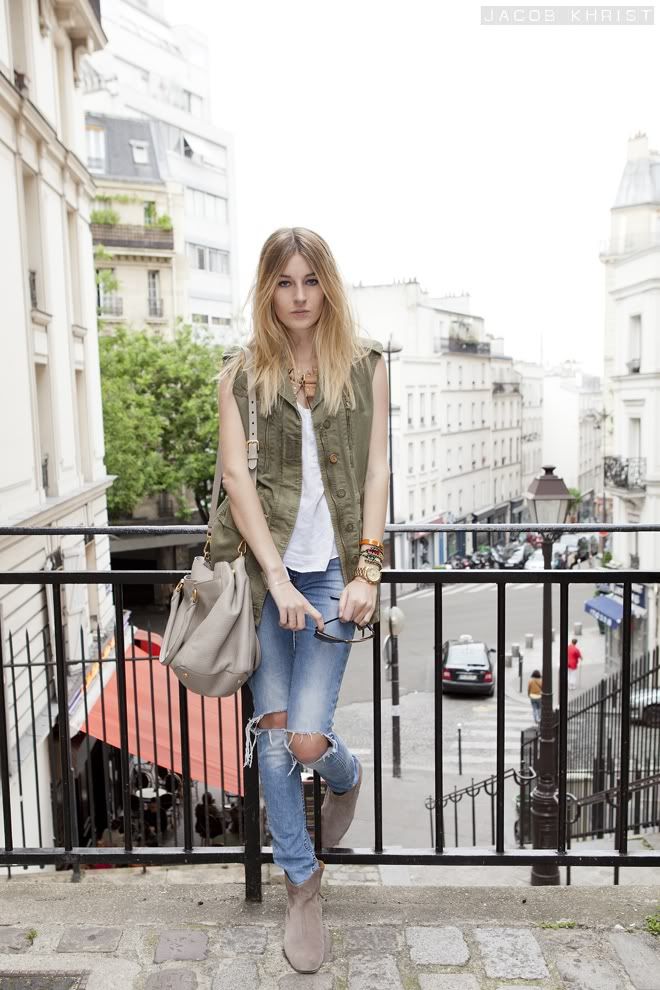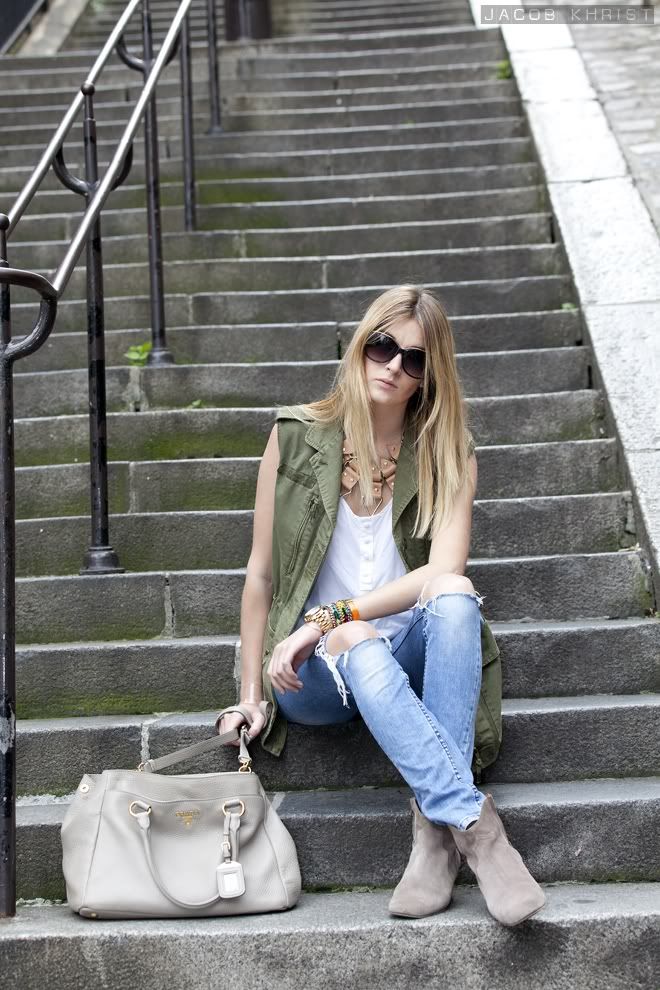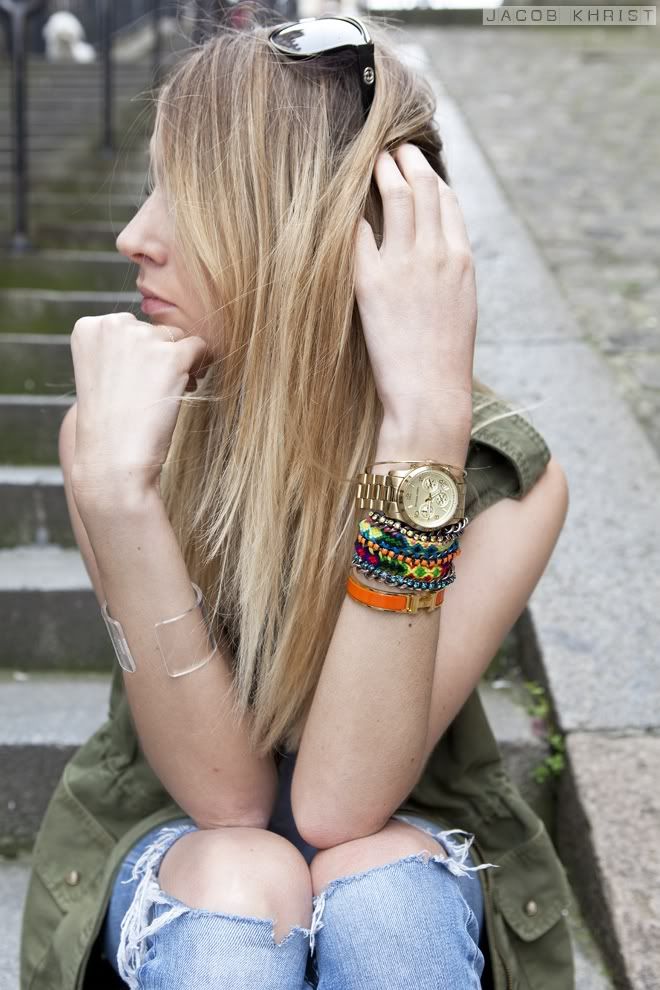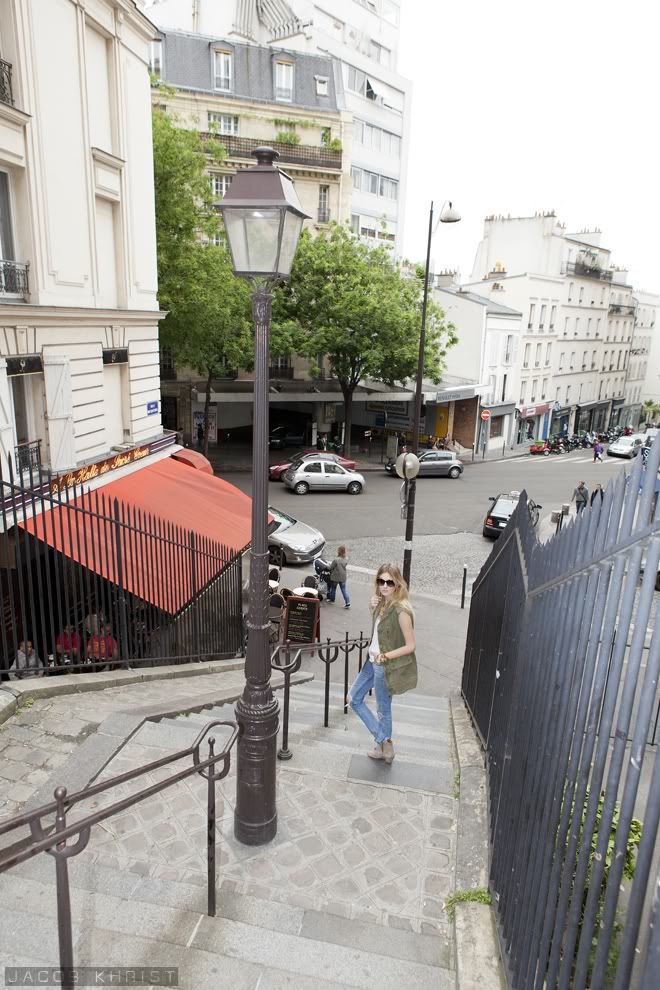 (photos: Jacob Khrist)
I am the opposite of a beauty guru. I wear as little make-up as I can possibly get away with, and besides the odd 'highlights' pit-stop every 6 months or so, my locks don't get nearly enough TLC. It is not so much that I don't care, more that I am a complete rookie in the beauty department. Hence my daily indulgence in the messy 'bedhead' look.
And although I am now quite fond of this (literally) effortless demeanour, it is not something that I can always get away with. This is when you realise that I well and truly am an imported good. I mean, I'm sure most of you were born with a
ghd
styler in your hand, and have owned yours for donkey years. I for one only started using straighteners when I moved to London last year. In my defence, where I come from, they are still very much of a novelty, a magic wand of sorts only used by the 'avant garde' crowd. Ok maybe not 'avant garde', and France is hardly a third world country when it comes to hair styling, but I kidd you not, practically no one has heard of ghd on the other side of the pond, besides professionals and hardcore hair mavens.
So when ghd got in touch to find out whether I would be keen to review
their new range
I felt it was the perfect opportunity to spill the beans to my fellow Frenchmen. Which I will be doing right below if you care to join. And for those of you who don't use ghd straighteners, let me just say that I think that they are an investment worth every penny. And although here you have a more obvious example of how this hair tool can be used (behold the poker straight slick locks) I have also had a lot of fun teaching myself how to curl and wave my hair with them. Maybe I will master polished, finely-worked effortlessness after all.
****

Je sais que l'on se retrouve normalement pour parler chiffons, mais aujourd'hui je sors des sentiers battus pour vous présenter l'appareil qui a révolutionné ma vie capillaire: j'ai nommé le
fer à lisser
. Qu'on se le dise clairement, je ne suis absolument pas une guru beauté. Je me maquille le moins possible, et mis à part une visite semi-annuelle chez le coupe-tiff pour un petit coup de blond vacances, mes cheveux se font rarement chouchouter. Ce n'est pas tant que j'y mets de la mauvaise volonté, plutôt que je ne suis vraiment pas douée. Mais voilà, l'apparence saut-du-lit que je m'autorise au quotidien ne fonctionne pas tous les jours. Et c'est dans ces moments où le mot d'ordre se veut 'tirée-à-quatre-épingles' que mon lisseur devient une véritable petite baguette magique.
C'est pourquoi lorsque ghd m'a proposé de tester
leur nouvelle gamme de produits
, j'ai accepté sans hésiter. Sincèrement, sans faire ma marseillaise (ce serait difficile en même temps vu que je n'y ai jamais mis les pieds), je ne connais pas une seule anglaise qui ne possède pas son propre
fer à lisser
. Comme le marmite ou le thé, ils sont intrinsèquement british (et je mesure mes mots). Leurs appareils ne sont certes pas donnés, mais ils ont le mérite d'être vraiment solides, d'être super facile à utiliser et de ne pas abimer le cheveu. Par ailleurs, le lisseur permet aussi de s'aventurer dans le domaine de la boucle. Le 'beach wave' n'est jamais si bien réussi que quand il est travaillé avec un lisseur ghd. Vous ne me croyez pas? Je vous donne rendez-vous très vite pour une vidéo 'preuve à l'appui'. En attendant je vous laisse avec mon look du jour, et mes cheveux raidement travaillés...

Vide dress
ing // Shop my closet
*sponsored post*