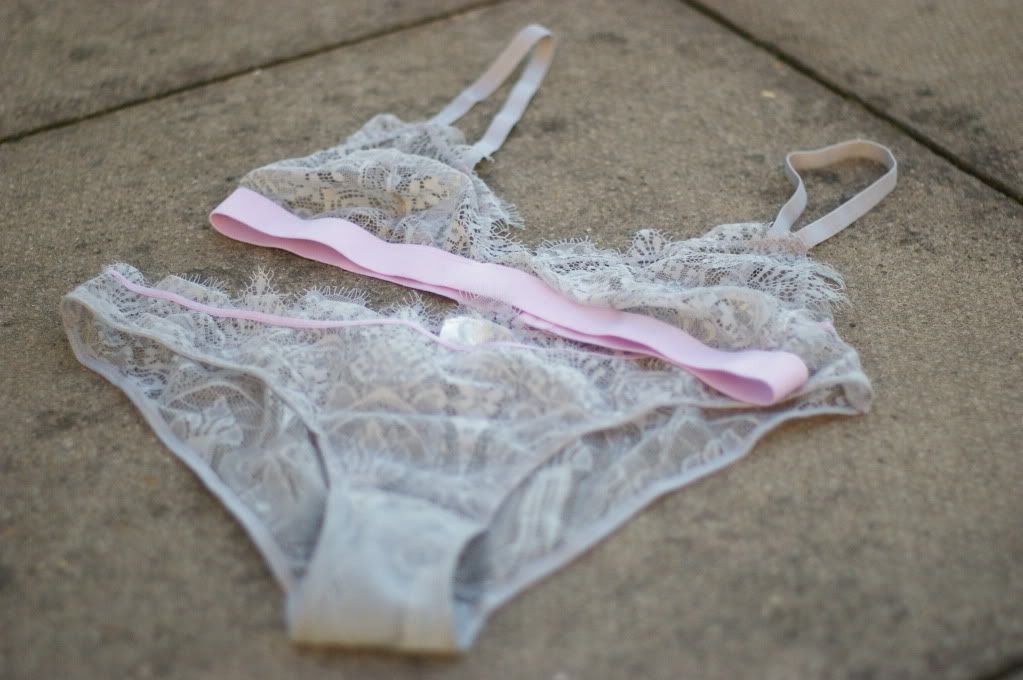 Cos bra and panties
Cosmo former editor, the late Helen Gurley Brown shared the following: "Self-help," she said to Nora Ephron, explaining the methods she used to improve her flaws. "I wish there were better words, but that is my whole credo. You cannot sit around like a cupcake asking other people to come and eat you up and discover your great sweetness and charm. You've got to make yourself more cupcakable all the time so you're a better cupcake to be gobbled up."
The idea that cosmetic surgery is not only acceptable - but rather
vital
for every women, so that she may attain absolute 'cupcakableness' (seriously, what was this woman thinking? Metaphor-block much? Sounds like she had about as much wit as a bloody cupcake) is so twisted it makes my bones quiver. Fear not my cupcake-striving friends, apparently we can all be beautiful if only we are prepared to stick a knife and a needle in it. What a relief. I immediately tweeted back to inform that a recent boob shrinkage on my end has me (almost) signing up for implants. The cause seems to be a shortage in lady drugs pumping through my body (aka I have come off the pill) (TMI) (don't get any funny ideas mind) (hum, and
recent baby name tweets
are un-connected) (hope the boy isn't reading this). I digress.
Point is boobs have gone from being rather small to being pretty much miniature, which is not something I was bargaining for as a 25th birthday treat. But you see I have found the solution. I really only had two choices anyway. It was between using a couple of the effin' cupcakes to pad out the old (baggy) lingerie, or go and splurge on new intimates that would a. fit, b. bring sexy back and c. take a stand against self-hatred. Retail therapy at its very best.
The lilac-trimmed, soft grey-lace ensemble in question is by COS ... and rather beautiful it is too.