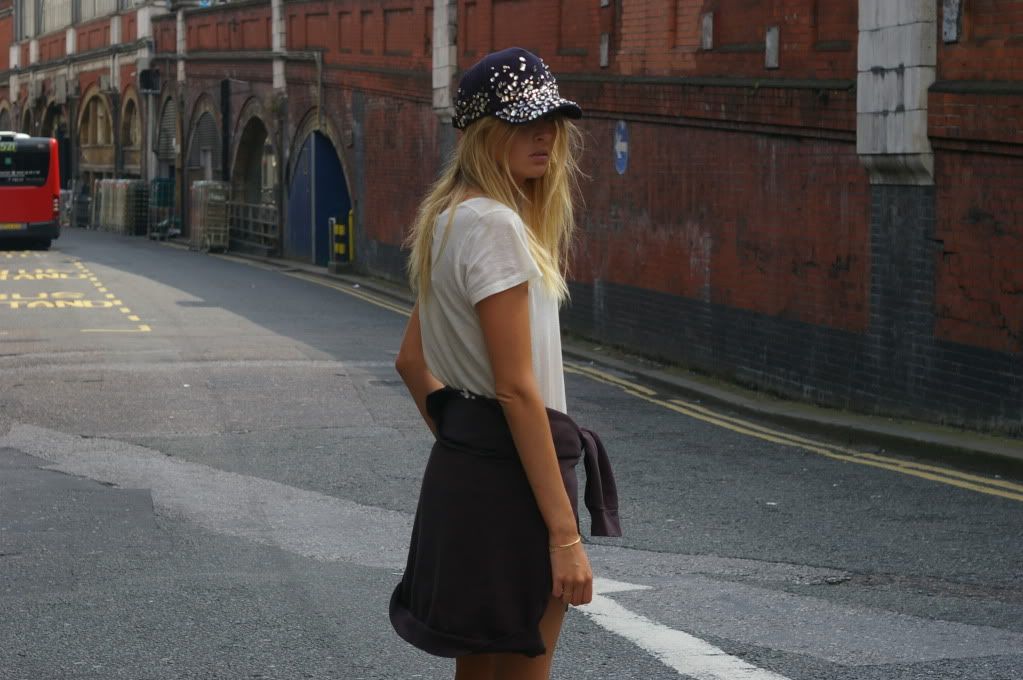 ... and very happy I am too to see that my daily tweets to @MayorofLonfon
were not in vain. I really shouldn't brag about it, but, well, I am pleased to let you know that free wifi on the tube is all down to me: I was the one who
pointed out to Boris that such a service already existed on Lisbon buses
, and he clearly got my point. No need to thank me, just enjoy.. Meanwhile I get to run around the city in
leather runners
and a baseball cap, kinda pretending I look sporty and ready for a track final, when really I'm just making the most of my last few days of freedom before I start an exciting new job.. London, I missed ya!
****
De retour dans ma ville adoptive j'ai été ravie
de constater que mes tweets quotidiens
au maire de Londres
ne furent pas en vain. Je ne devrais pas m'en vanter, mais voilà, c'est grâce à moi que le métro londonien bénéficie désormais d'un accès au wifi. Oui, parce que j'ai informé Boris Johnson que les bus à Lisbonne proposait déjà un service similaire, et il a immédiatement compris où je voulais en venir. Ne me remerciez pas, c'est normal... Par ailleurs, l'athlétisme me colle à la peau. Short en cuir, baskets et casquette: une tenue simili-sportive qui laisserait presque entendre que je me prépare pour la finale du relais femme 4 x 100m, alors qu'en réalité je profite simplement de mes derniers jours de liberté avant de commencer un nouveau job ... Londres, tu m'as manqué..
Outfit:
Cap: H&M trend
Sweater: Ba&sh
Tee: American Vintage (similar
here
)
Leather shorts: Maje (identical
here
)
Hightops: Sandro (similar
here
and
here
)
Watch: Michael Ko
rs