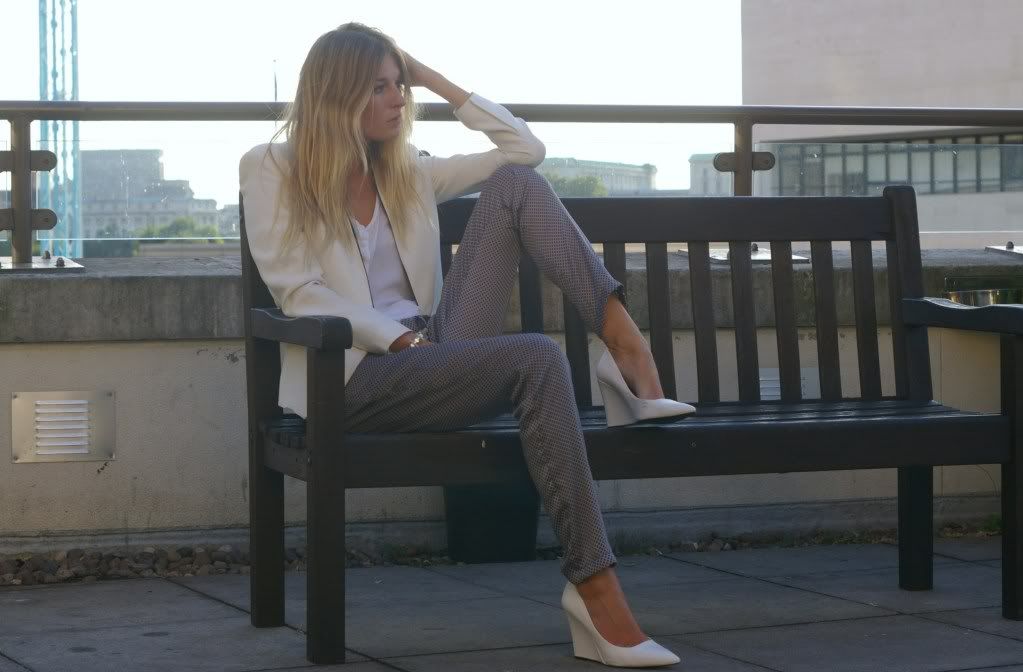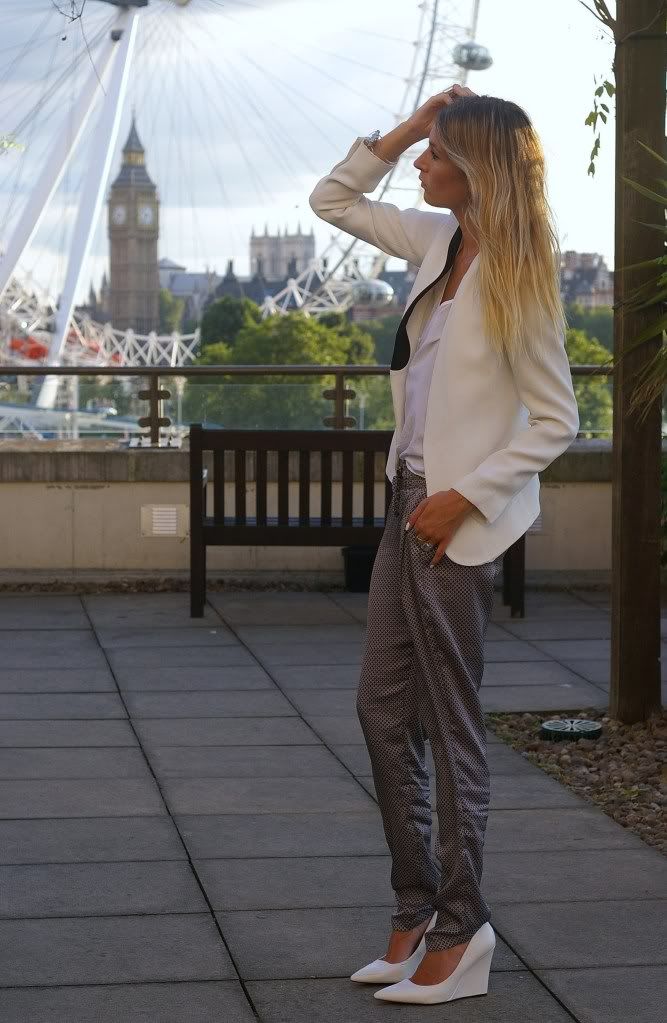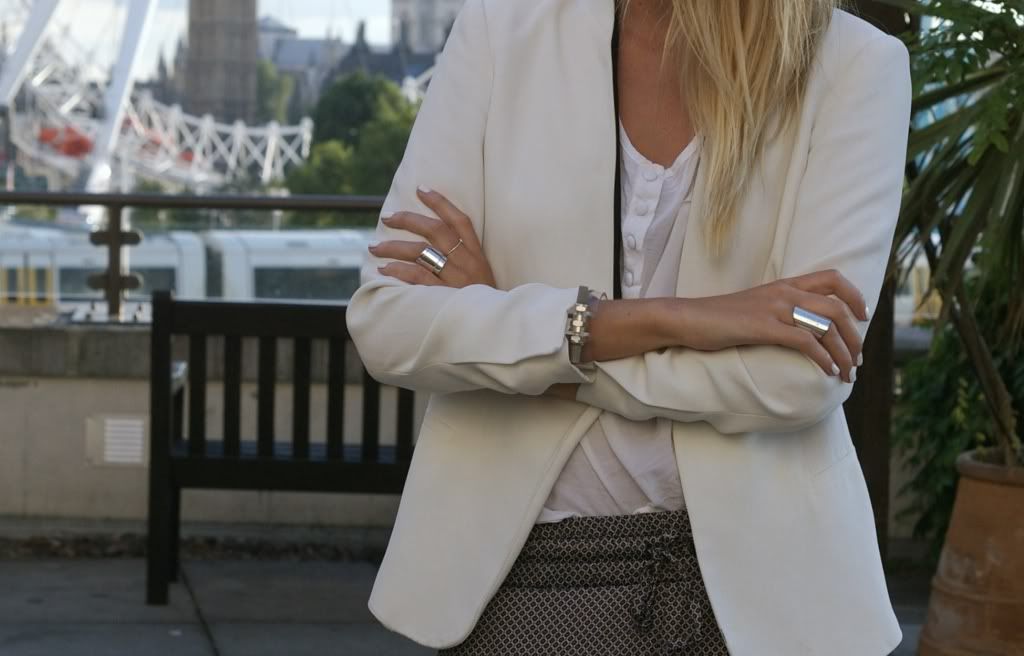 Have been slowly but surely re-ajusting to the rhythm of a 9 to 5 (give or take, you know the drill) office job which is both immensely exhilarating and crazy-ass tiring. Was lovely to come back from work tonight to a cool summer evening, so le boy and I made our way up to the terrace and enjoyed the sunset,
hand in hand
glass of Pinot in hand. Heaven with a view. In other news, I have finally finished setting up
my new e-shop
, so feel free to take a peek as most of the items I am selling have been featured on here at some point so you might just find something you want to snap up. Head
here
. Also, as promised, stay tuned for a stylish giveaway. Same time, same place tomorrow. See you then.
****

Lentement mais surement je me ré-adapte au rythme 9h-18h de la journée de travail que j'avais décidément laissé derrière moi durant ces quelques mois en freelance. C'est à la fois exaltant et super fatigant, donc ce fut un réel plaisir de passer un peu de temps en amoureux sur la terrasse de mon homme en rentrant ce soir. Nous avons profité du temps clément en cette douce soirée estivale et avons débouché une bonne petite bouteille de pinot pour mieux admirer le coucher de soleil. Le paradis avec une vue. Par ailleurs, j'ai profité de mon temps libre ce week-end pour fignoler la peinture (ahem) de mon nouveau e-shop. Il est tout beau, tout neuf, alors n'hésitez pas à aller jeter un œil, d'autant plus que la majorité des pièces que je vends sont d'abord passées par ici, donc vous trouverez peut-être votre bonheur pour pas grand chose. C'est par ici que ça se passe. Enfin, comme promis, rendez-vous demain ici même pour découvrir le fameux concours dont je fais allusion depuis une semaine déjà. Bonne soirée.

Outfit:
Blazer: Zara (old but similar here)
Pyjama pants: Monoprix
Wedges: Mango (see here for similar)
Top: Monki
Rings: Cos, H&M and Cooee
Bracelet: Cooee