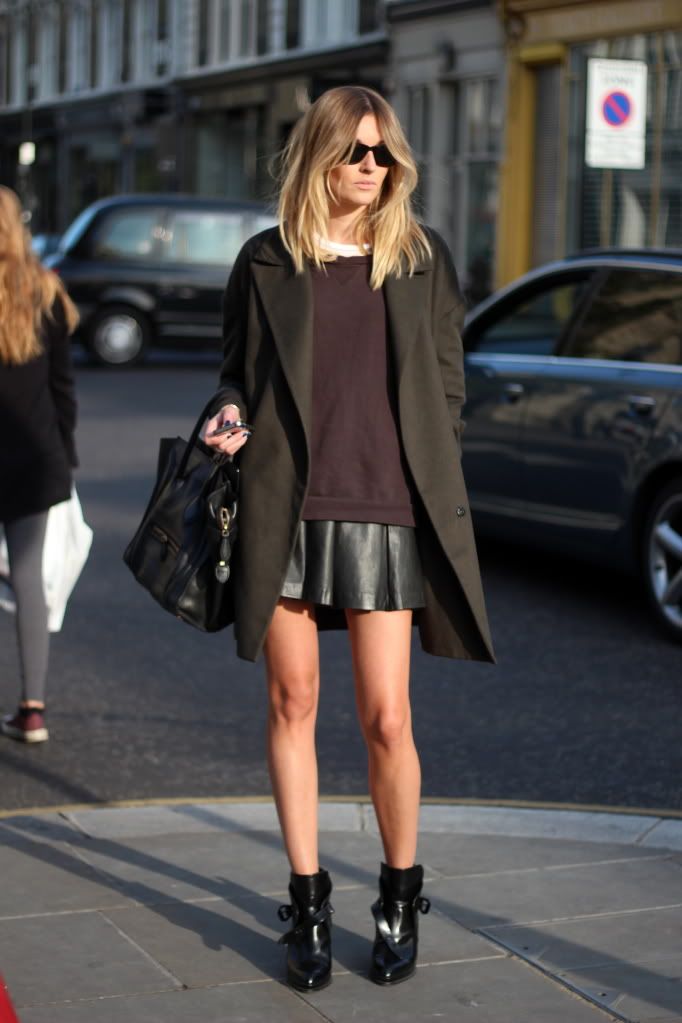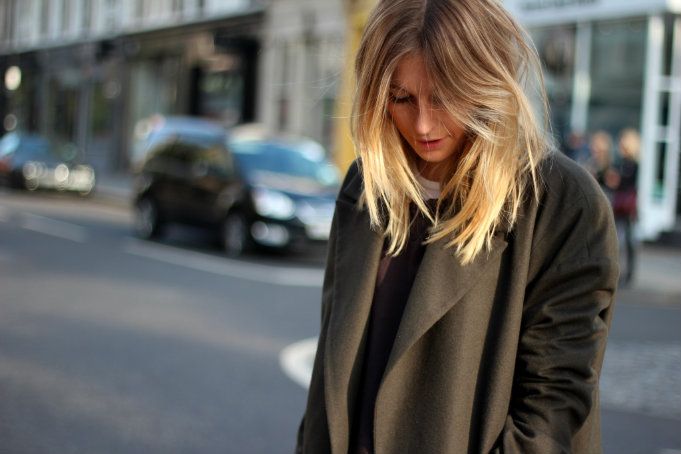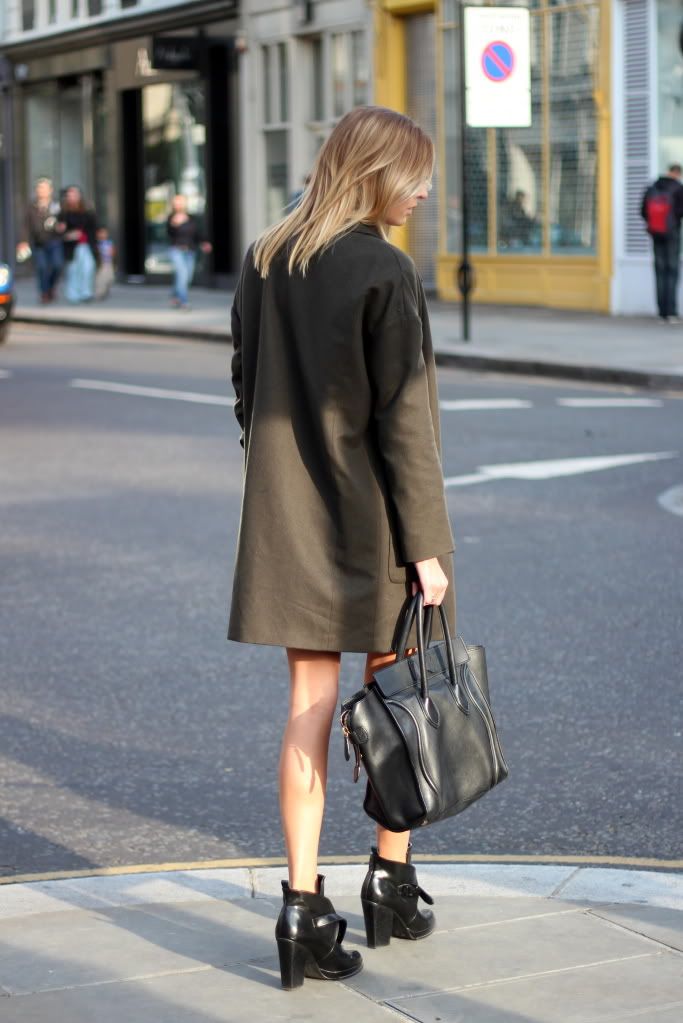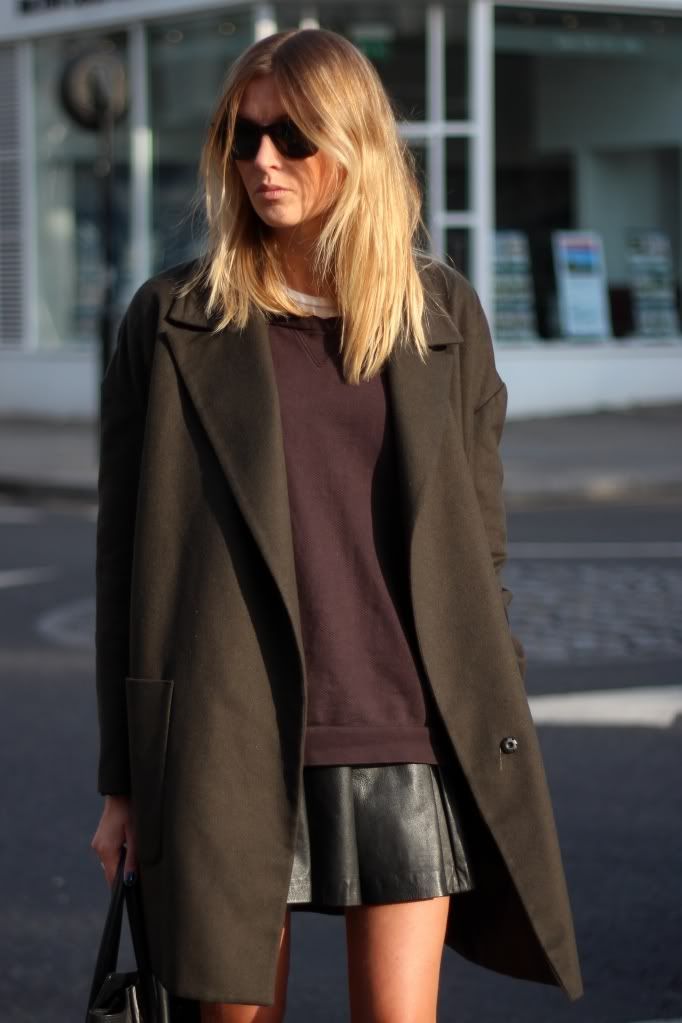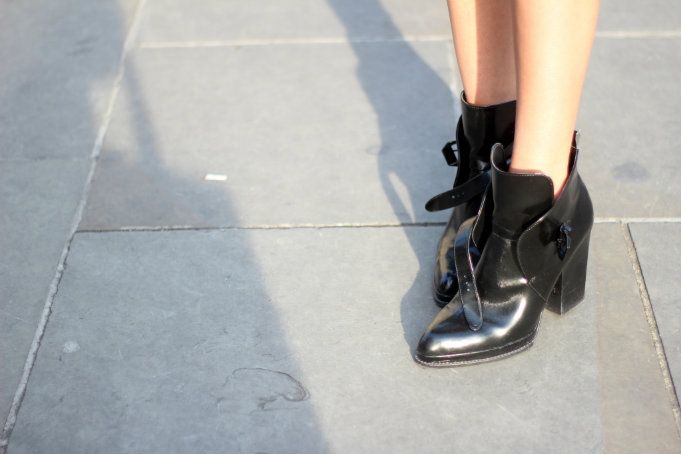 I thought I had soaked-up as much fashion as my poor brain could muster
last weekend
, but the show(s) must go on. So on to Milan we went - that is, style dot com went; I cyber-FROWed (yup, that is a thing .. with live streams covering all the big boys, added to the speediness at which runway shots get uploaded to the system, you are in on the action in (quasi) real time nowadays - something that calls for a proper discussion I'm sure, so more about that later). While we are all here then, we may as well raise one or two points about what the Italian fashion capital had to say for itself. The first being - obviously -
Prada
.
I'm just going to speak it as it is: if I hear one more 'killed it, as ever',
So
.
Help
.
Me
.
God
. Not because I hated it (I did, but that's neither here nor there), but because at this point, it is almost a case of the Emperor's new clothes. Everyone loved it you see, yet no one seems able to construe a rationale as to why. If Miuccia says it's fashion, then apparently we all have to nod our heads,
gushing ohs and ahs at what undeniably bears the mark of the chav(y tourist).
The way I see it, we now know that la signora Prada is one of
those people who like to wear socks in their flip-flops
. Leather does not, I repeat, does NOT elevate the look (and don't even get me started on the split toe - it was bad enough when
Margiela
came up with it .. at this rate,
the finger-shoe
is set to become the next wardrobe staple). There is no such thing as haute chaviness, albeit Prada endorsed. And the clothes? Besides the fact that I found the collection really quite sombre (I speak metaphorically here as well as palette wise), the use of florals was a little baffling.
The first dress
basically looked like some kids had got to it with a can of spray snow and daisy stencils just before it walked out. But since the following eleven silhouettes also delivered the 'frosted window' florals, I was forced to acknowledge authenticity. Some might call this genius, avant-garde and fresh. I call it uncouth, a little tacky, and, well, out of season. If you are going to use Christmas decoration kits to 'embellish' your garments, shouldn't it at least be done for fall/winter? So if you are one of those who feel like Miuccia killed it, by all means please do spell out the specifics, I am genuinely curious. Anyway, enough of the bad. Moving on to the good.
The very good even.
Jil Sander.
Jil by Jil. My heart having been lost to Raf Simons,
who had me at hello back in 2005
, I had secretly intended to - if not actively dislike - at least passively brush-off the label's spring-summer getup. Raf better not bear a grudge, cuz it turns out that this is not only my favourite collection so far this season, but also very possibly my favourite Jil Sander story to date. Given my above disgruntlement for unwarranted love, I suppose I better tell you why. Jil Sander likes to keep things pared down to the max, so I'm sure she will let my words abide by her rules. Here are a few that come to mind. Wearable is one. Clean another. Simple yet precise, the aesthetic was modern to the point of being futuristic, with a passing (heeled) nod to the 60's
Courrèges boot
. It echoed the Raf touch (
delicate waistlines, accentuated by exaggerated hip volume
), but went further to explore new-minimalism horizons such as the
sci-fi polka dot
. I absolutely loved it. All hail the return of the Queen.
Now only remains finding out whether my two all-time favourites Mr Simons and Ms Philo can surpass themselves yet again this season. The anticipation is killing me! Paris, you better bring it! Oh, and hope you like today's sweat x leather combo. I fear it was the last chance to bare the leg this year.
Bag: Celine
Sunnies: RayBan