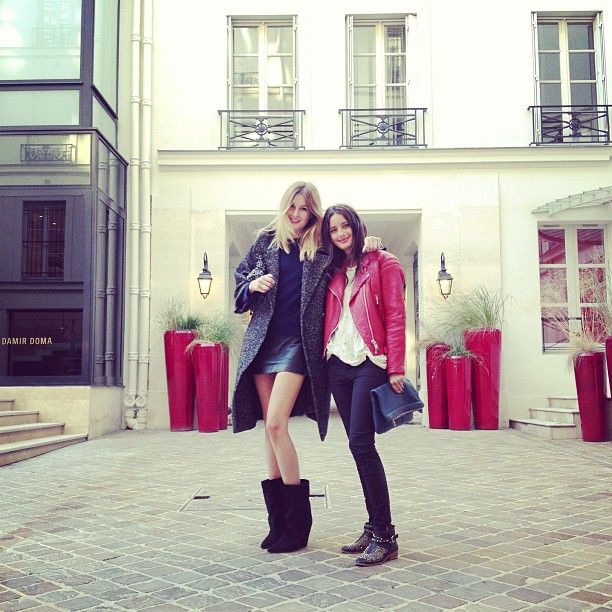 In case you were wondering why I dropped off the radar, well, j'étais à Paris. Trying to cram fashion week commitments, friendly boozing, essential shopping (!) and family time in the space of 48 hours is no mean feat, believe me. But I managed to get a lot done, and have come back with an SD card full of pixelated memories and, as you can see, furry friends. Proper pics coming up asap.
I'm wearing coat by H&M (short version here), Leather dress by Ba&sh (similar here), Isabel Marant Lazio Boots and Sandro angora knit.
My lovely friend Chloé is wearing JBrand skinnies, Zara booties, vintage jacket (find similar here), Iro tee (or here) and Alexander Wang clutch.