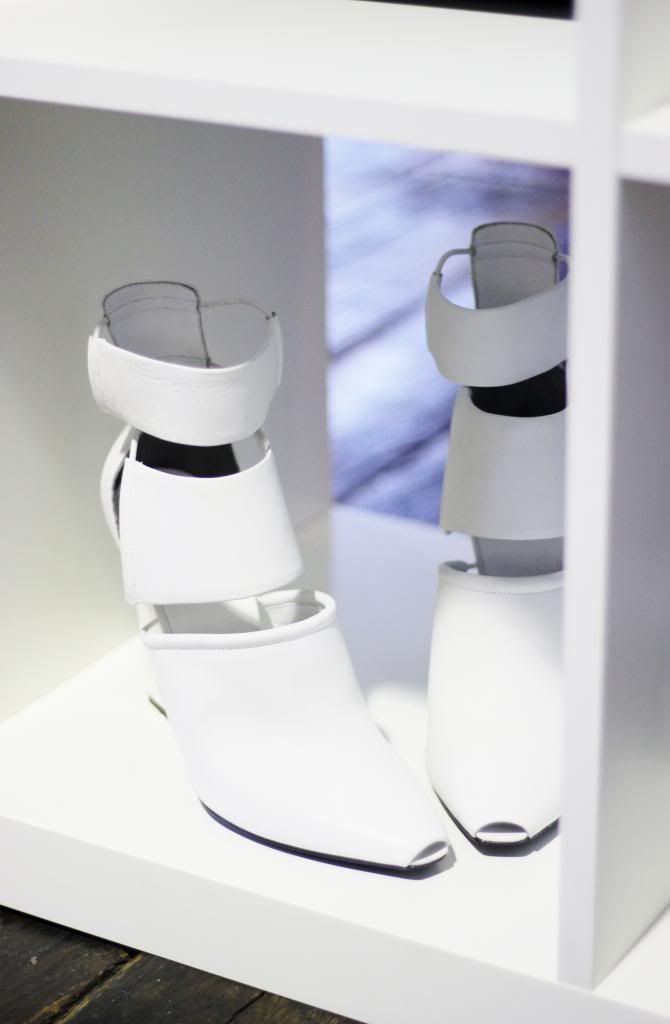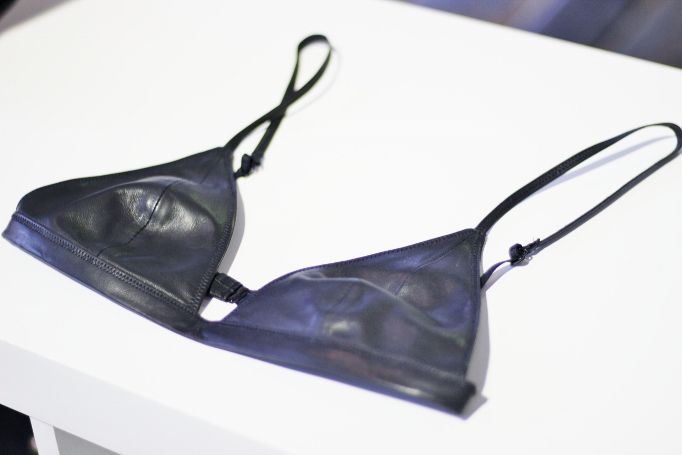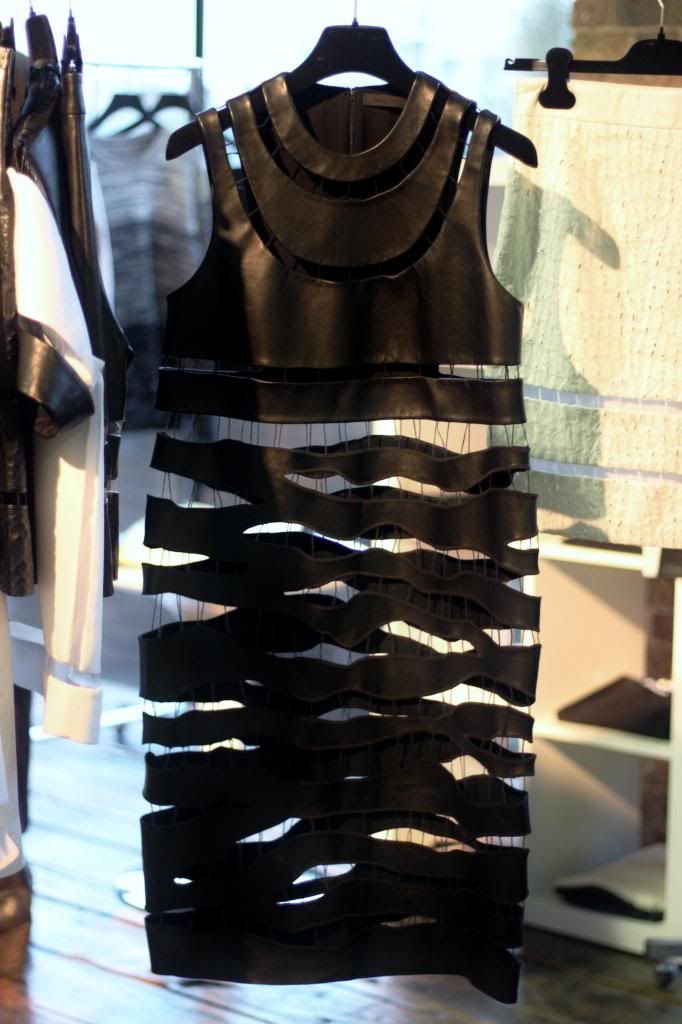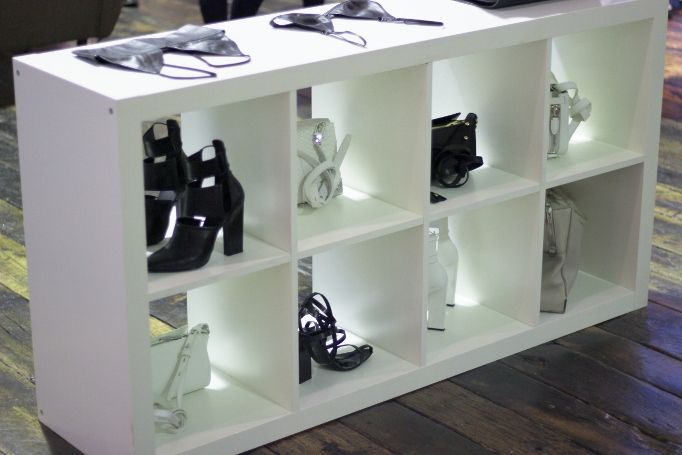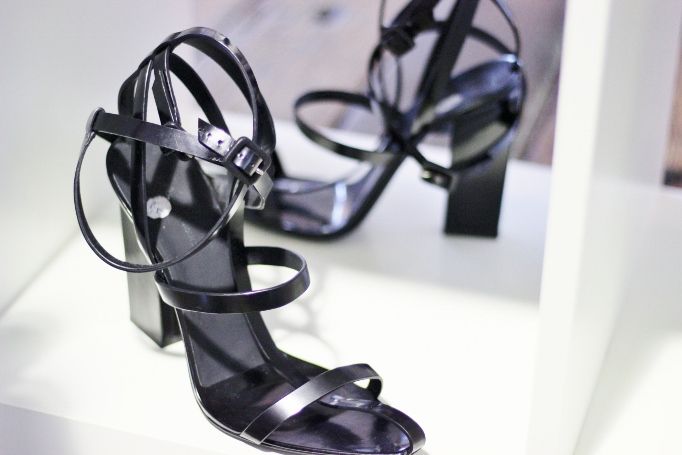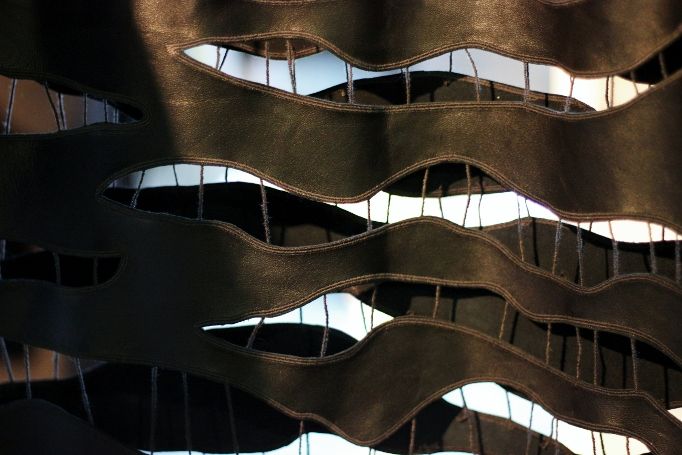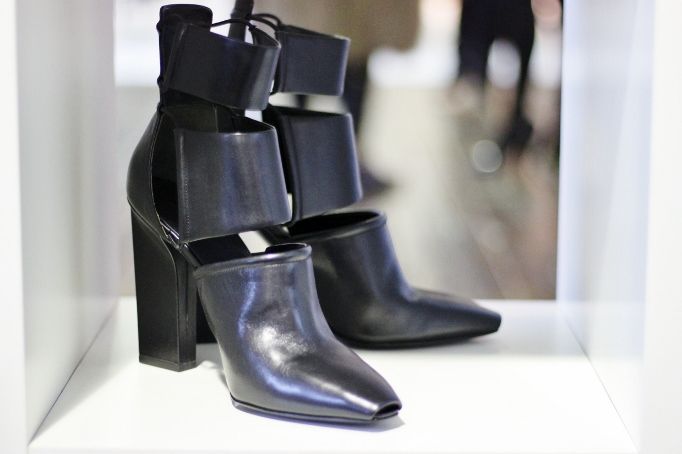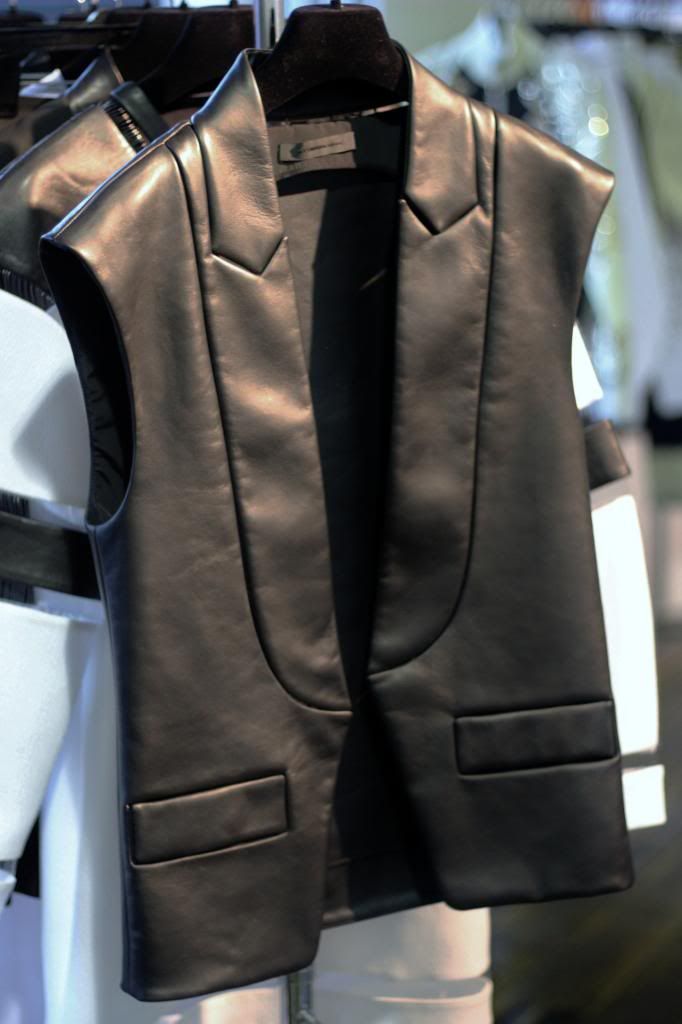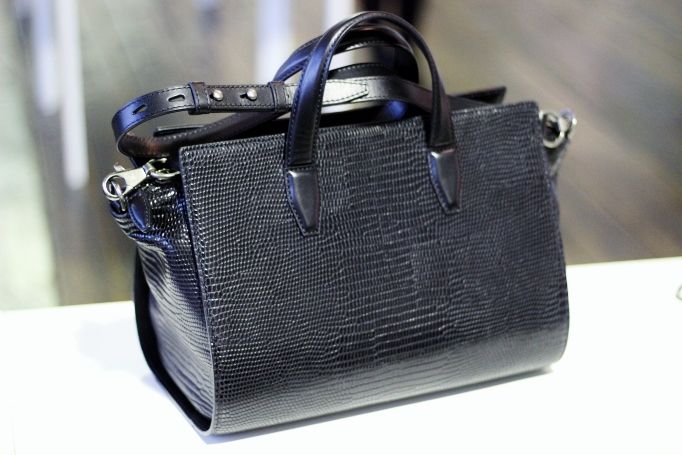 (Ph/me)
It was the same but better. Bichromatic floating leather and crisp cotton; graphic cut-outs and urban detailing;
trompe l'oeil
lapels and buckle stockings. Wang to a T.
But I have said that already
. So I won't go into another lengthy exposé, and, for once, will let the pictures speak for themselves. It was you see one of those rare occasions where IRL surpassed every catwalk shot previously encountered on Style.com and other high fashion purveyors. Flawless execution, witnessed up close. A collection to be remembered - and acquired ! My wardrobe may not forgive me if I let these bad boys get away once they hit [I]RL (top of the pickings, the leather bra to be worn with a casually unbuttoned boyfriend shirt). Yes.