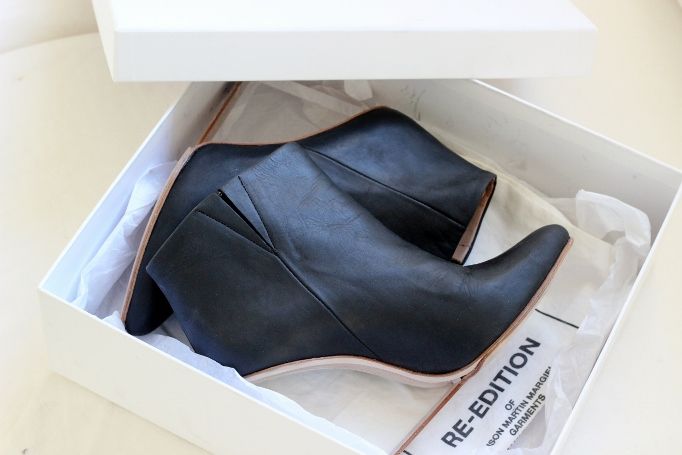 (boots Maison Martin Margiela x H&M)
Like carbon dating on a dinosaur's bone,
my affinity for all things plexi
is not something that can be traced back to an exact point in time. All that we know is that if you can see right through it and it looks overtly minimalistic, chances are I won't be able to resist. So imagine my own surprise when I chose to not click home the above MMM x H&M booties when they hit stores last week. But Fate is an old friend of mine, so when I bumped into him hanging out with the booties (who were incidentally boasting a 50% mark down) at my local, yesterday afternoon, I air kissed
him
, as one does in this industry, grabbed
them
and dashed over to the till.
Tired of the conceptual clutter already, Hennes & co? Is fast fashion trying to give Mo Farah a run for his money?
Am I the blackest pot that ever walked the earth
? There, plenty of interrogations for you to answer
below
.