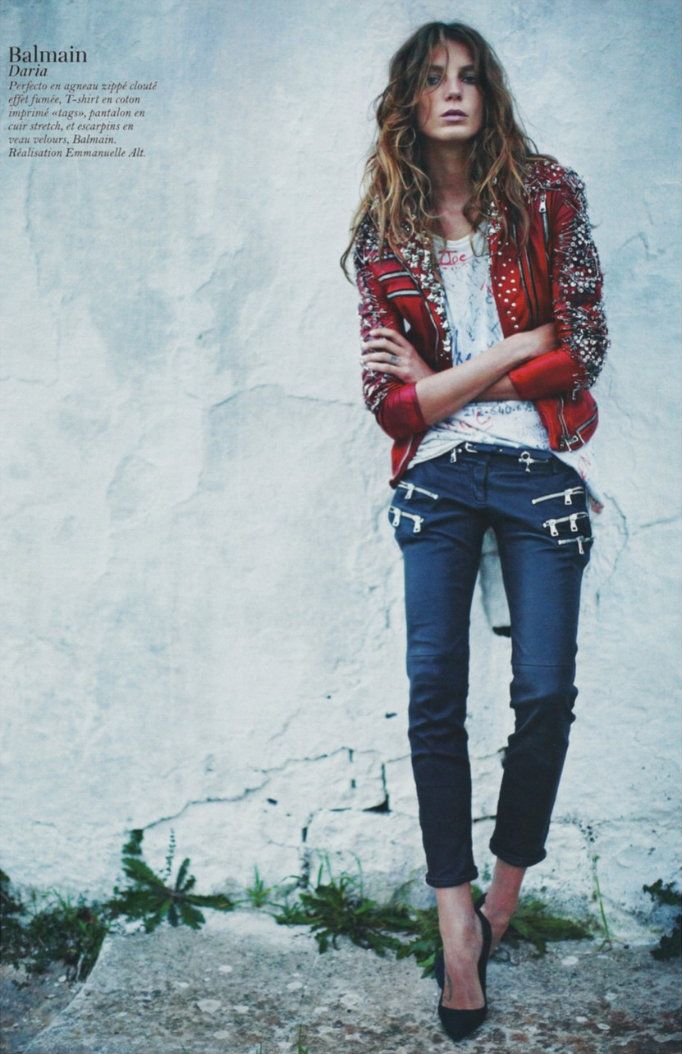 (Ph/ Vogue Paris - February 2011)
This editorial styled almost a year ago by Emmanuelle Alt tells us two things. The first is that Daria is the bomb. The
new crop
may be fierce, but I'm more of a messy mane kind of girl, and keep hoping that by not brushing my hair I will come to look as perfectly undone as this. I don't, but I get points for effort (or lack of as the case may be). Like at school when you hand in a blank test, but get a point for spelling your name right - or is that just us frogs? Ah, the beauty of education
à la française
. Let us not digress though.
The second is that this story could have been in this month's Vogue, and just goes to show that some things are totally worth becoming insolvent for, because they will always be cool, no matter what the fashion mood of the season is.
Balmain leather
. My life will not be complete until that box has been ticked. Hashtag shit fashion girls say. Tragic, but oh-so-true.
Daria Werbowy shot by Mario Sorrenti.