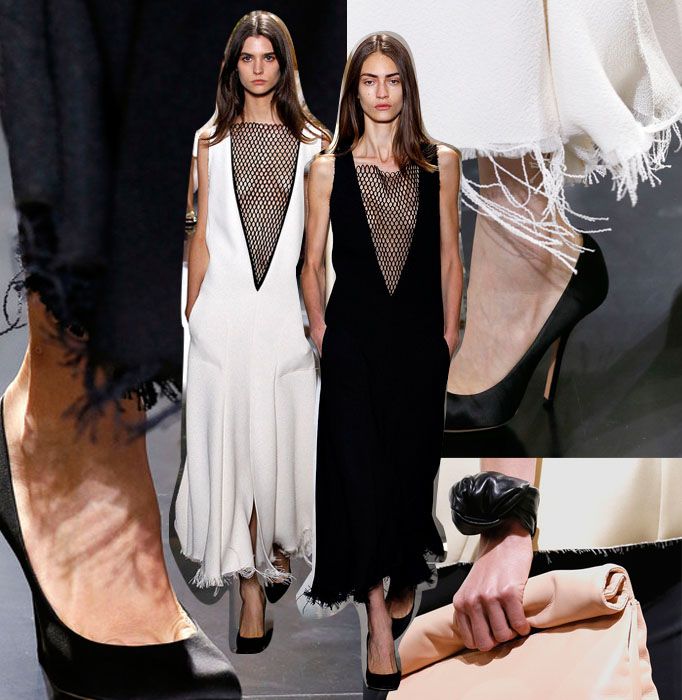 The Queen of put together is letting her hair down! And I'm not just talking about the new
slouchier, more relaxed silhouette
that Phoebe Philo sent down the runway this season (not to mention her giving
shower shoes
a free pass to join our polished wardrobes).
To call the new Celine women disheveled would be an overstatement, but Maître Philo seems to have taken a leaf out of the book written by House of Margiela all those years ago, and is giving deconstruction a go. Ok maybe not deconstruction
per se
, but clean cut minimalism no longer rules her runway.. Word on the street? Unfinished. Frayed-to-perfection. And
we all know how I like my denim
, so joining the ranks won't be an issue. Let's be honest though, it was never going to be. Phoebe says. I follow.