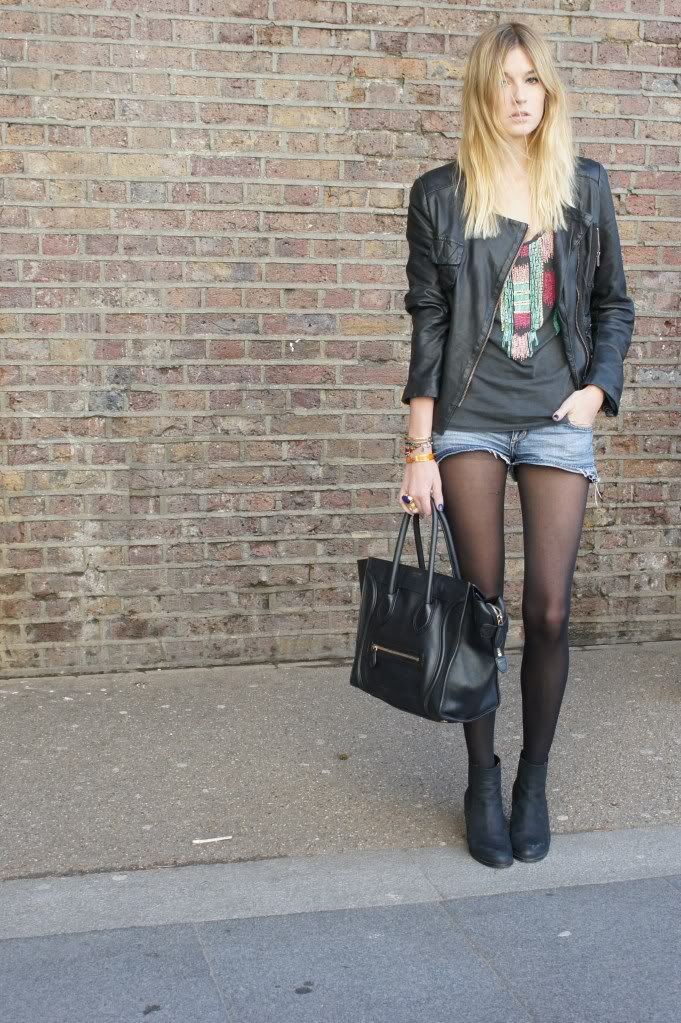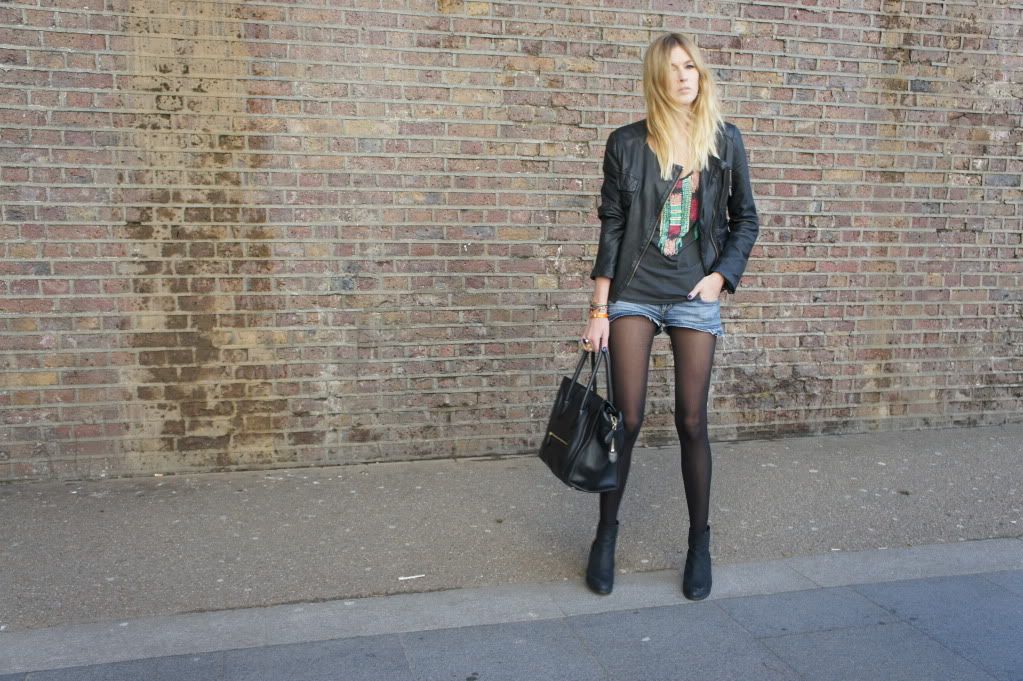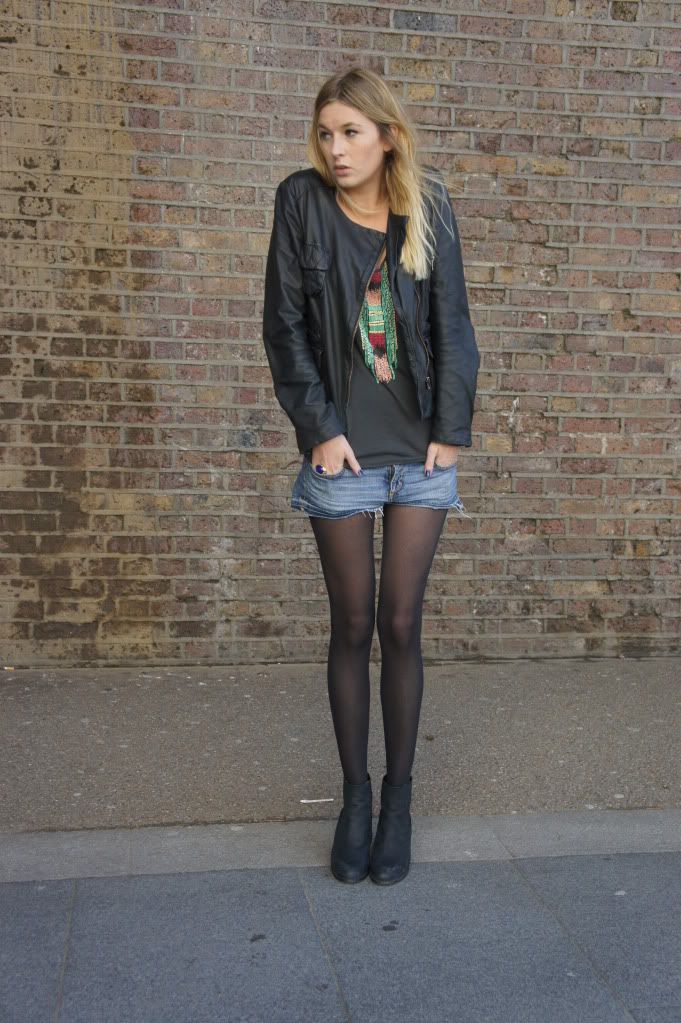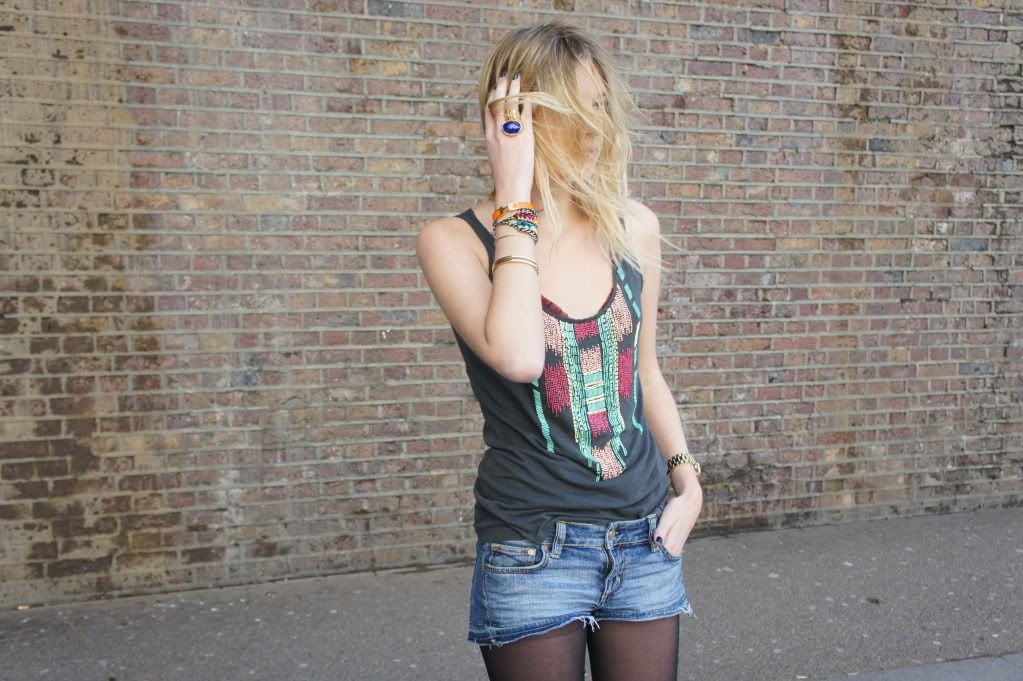 Mind you, I may as well show you the whole outfit now that we are on the subject of
sun and festivals
. As you can see, hotpants and beads have also joined the fun. And while we are here, I am looking for a spare Secret Garden Party ticket. So if you know anyone who is selling theirs/where I can find one please send them my way. I will be eternally grateful , thanks.
****
Bon et pendant qu'on y est autant que je vous montre la tenue dans son ensemble.
Le retour du soleil et l'ouverture de la saison des festivals
riment donc non seulement avec bracelets multicolores au poignet, mais aussi avec poum-poum short et top ethnique. Il ne manque plus que mes billet pour Sonar et Secret Garden Party, et on est bon.
(Jacket: Maje / Top: Zara / Shorts: H&M / Ring: YSL / Bracelets: Dannijo (buy similar
here
) and Hermes / Boots: Urban Outfitters / Bag: Celine)