Amidst the grand opening of London Collections: Men (aka bang-a-model week), one would almost be forgiven for losing track of those few Pre-Fall presentations playing hard to get.. So it came as a bit of a shock when suddenly all the big dogs let the cat out of the bag in unison. Way to steel the boys' thunder - tut tut!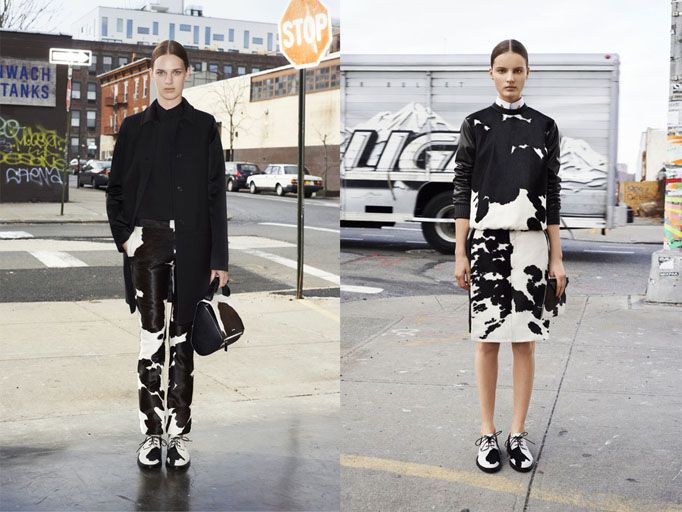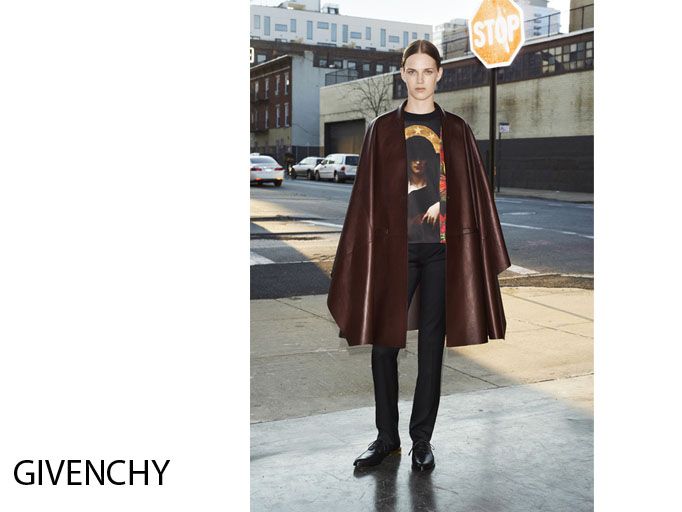 Tisci came first, and those life-changing resolutions that
some of us
agreed to trial (like, say, banishing the word 'literally' from our fashun lexicon) flew straight out the window. The Givenchy man took last season's recurring Wild West theme, and brought it closer to home. To our side of the pond that is. Think British pastures - see that cow-slash-girl (literally!) - and Spanish plaza de toros (you spotted that
matador cape
too, right?).
Besides the cattle accents, a few Ghesquiere-ish ruffles (though I'm told the intent was to reference the work of Italian designer Walter Albini and architect
Gio Ponti
-
fair enough
), the usual mirrored prints, sharp angles and, erm, yes, he's at it too, shower shoes. Current status : boycotting. I refuse to go there, no matter how many of my all time fav designers try make me.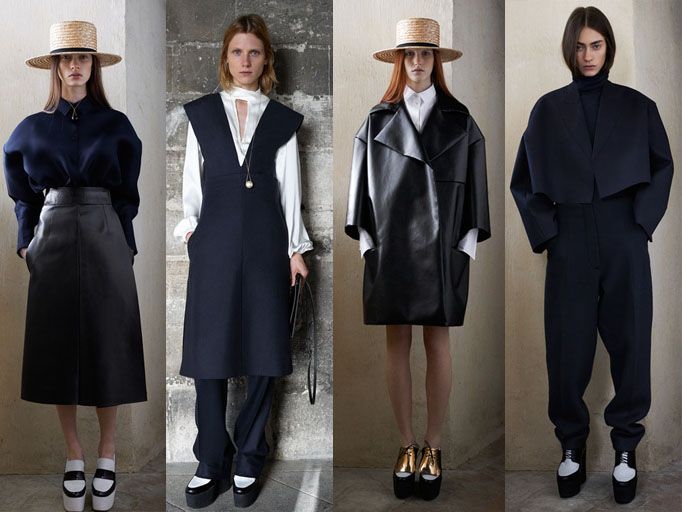 Meanwhile, Phoebe must have got wind of the fact that Kimye were planning their whole post-maternity wardrobe around her next collection, so did what any sensible mother would, and buttoned-up. Not literally (snap!), as physical buttons shone by their absence in most of the photographed visuals, but certainly in jest with a collection that would have a hard time standing out amongst an Amish crowd. That unborn baby (potential godchild?) will thank her someday, mark my words.
Once, many moons ago we might have had to double take at those (technically) flat shoes, but the industry's blossoming love for horizontal footwear has long reached new heights. At this point, the rallying cry seems to be the flatter, the merrier (see also: Chanel,
Reed Krakoff
and Givenchy). Flatforms, plateforms - Potato, potato. In retrospect, I'll eat my (straw) hat and go for the shower shoes instead.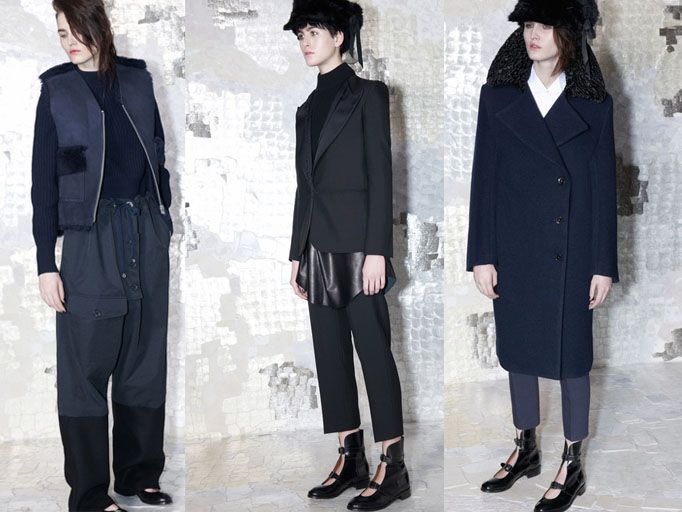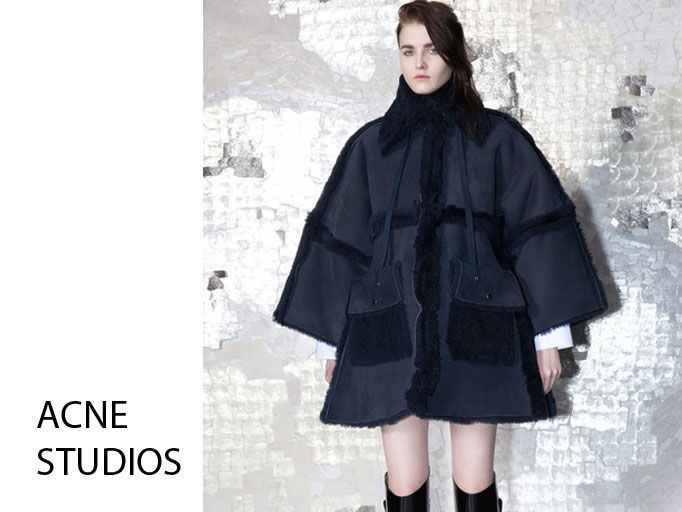 Fortunately, the Scandinavians have given up on
cheesy cowboy aesthetics
, and gone back to what they do best: seriously cool utilitarian-wear. Maybe because the temperatures have finally dropped and the Winter we were hoping skipped town has finally checked in, this presentation was the one that resonated the most with me so far (I'm saving myself for Stella, duh!). Coats were explored in more ways than one: from fur-lined trapeze parkas, to classic tailored blazers, fluffy faux-fur jackets and shearling-collared peacoats, complete with matching headgear. The styling was immaculate, with layer-upon-layer of unevenly proportioned separates, and the settings as desolate as expected.
What else? Pretty, pretty at
Chloé
, comme always, dark sophistication at
Lanvin
and good-girl chic at
Carven
. And as long as no-one suggest we skip summer (climate change will see to that) to get our hands on the transeasonal goodness I might be inclined to call this round a raving success. Fall/Winter better step up its game. Pre-fall done gooooood.