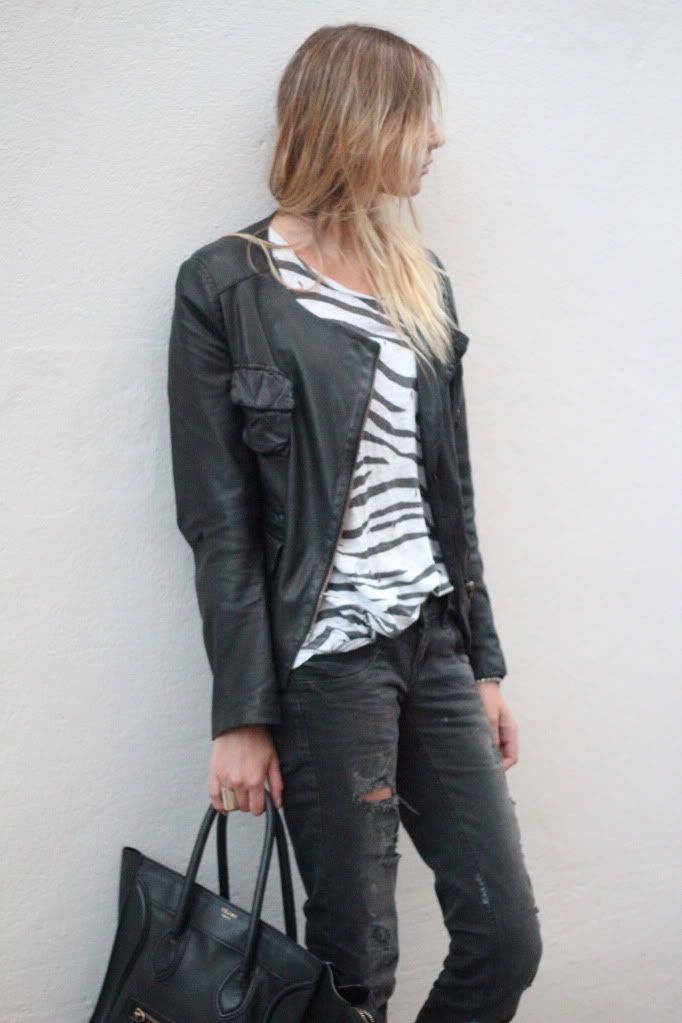 You might wonder whether a seemingly moth-eaten tee and faded ripped-up denim worn as an ensemble is taking the whole distressed-to-perfection theme a little too far. You might be right. Certainly 'the commuter', our benchmark for measuring how well our fashion stances translate to the real world (see:
Givenchy vs Pretty Woman
), will see it for what it really is : silly money spent on bits that look like they have gone to war and barely made it back. Aka wholy shit. But you know, once a junkie, always a junkie. So before you start lecturing me re. the fine line between overcool and overkill, let me just tell you this, ô cyber-friend of mine : takes one to know one. Plus, let's face it, I'm sure Emmanuelle would approve. I rest my case.
I'm wearing Current Elliot jeans (try here and here), an Iro distressed tee, a Maje leather biker and the coolest plexi heels by Zara Studio. The bag is Celine, the silverware by Cos and the watch is DKNY.