Bangkok
Thursday, March 15 2012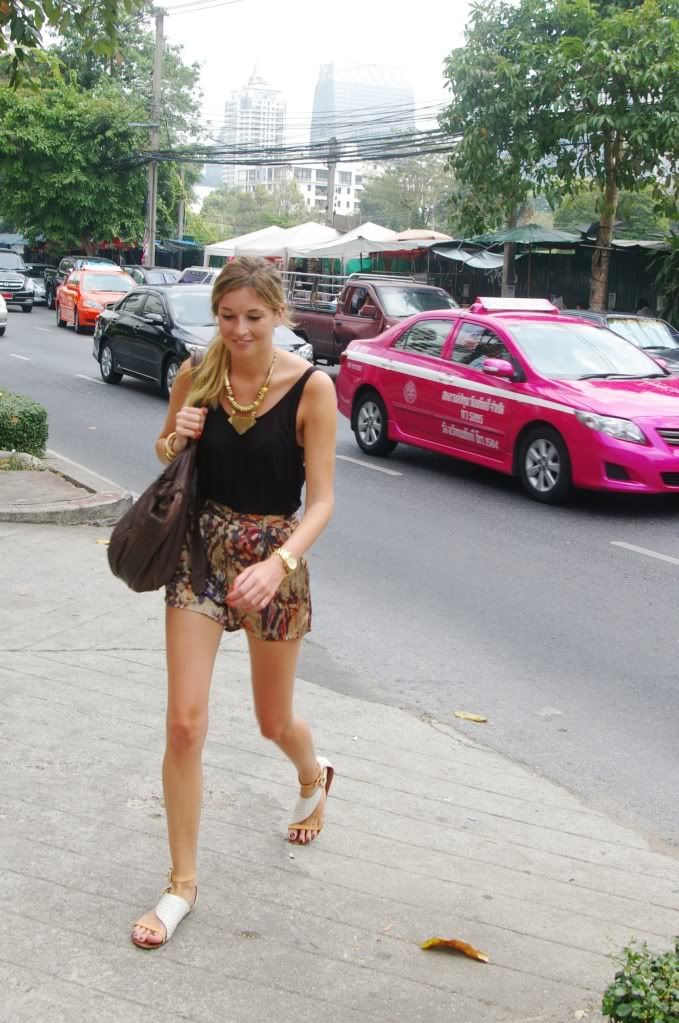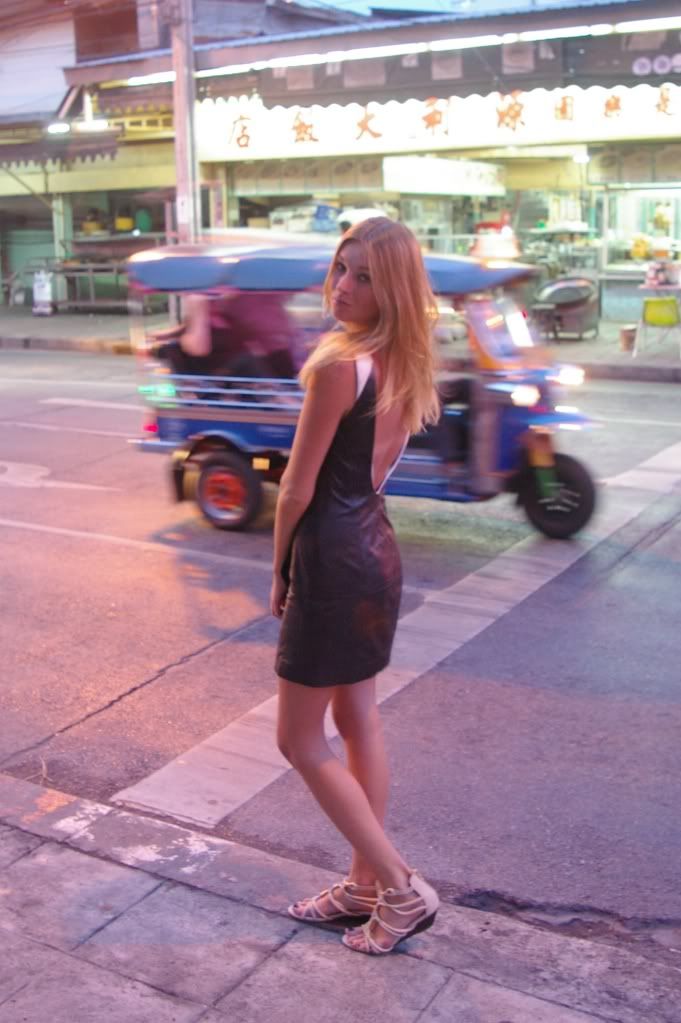 Bangkok. As this was to be both port of entry and exit for our Asian adventure it was important that it should start and end with a, please excuse the pun, Bang. Well, the colour-bursting city did not disappoint!
Whether it was stepping off the plane from London for the first time, or returning from the islands in the South the first thing that hit you, quite literally, was the oppressive humidity. Bangkok is in fact one of the hottest cities in the world and I would go so far as to say that a rooftop pool is not so much a luxury as a necessity. It is not surprising therefore that the locals spend most of the day sheltering from the blistering sun. Yet suddenly when night falls the city really comes alive. Yoga in the park, street food feasts, sipping cocktails high up on the skyline: we found the evening to be the most fun time to explore the city. It's hardly as if there is nothing to do during the day, however: with some of the best shopping I have ever come across, Bangkok feels like the centre of the world. Sure, Paris, London and New York provide a shopping Mecca in their own right, but how often do you come across something truly new and all in the same place?
Once you're done devouring the retail offerings its time to get in on the street action. And I don't mean heading down to the red light district. Chopsticks at the ready because its time to eat. With over 50,000 establishments opening up their tables, from the most humble pavement cooks to Michelin starred chefs, the food in Bangkok is by far and away the safest way to indulge your carnal desires in this city of sin.
You have two options. First of all, be daring: point and hope for the best. If ever we were shocked at what came to our table it was always in a good way. The second option is to learn how to speak animal. Turning to Dr Doolittle language in order to regain some sort of influence on what would end up on your plate was a handy trick. Moo moo, quack quack, even throw in some body gestures, and hey presto dinner for two.
I know I've concentrated on my favourite activities: eating, drinking and shopping, but having seen the dreadful crush surrounding the no doubt interesting but overcrowded temples, I'm glad we stayed clear of the traditional tourist trail. And as you can see, great fun it was too.
****
Bangkok allait être le port d'entrée et de sortie de notre aventure asiatique, donc il importait vraiment, vous excuserez le jeu de mot bidon, que tout commence et finisse avec un bang! Et la mégapole éclatante de couleur ne nous a pas déçu.
Que ce soit le moment où nous avons débarqué de l'avion en provenance de Londres, ou à notre retour des îles du sud, la première chose qui vous frappe, littéralement, est la chaleur étouffante. Bangkok est en réalité l'une des villes les plus chaudes au monde, et vu les températures moyennes qui oscillent entre 32 et 34 degrés, une piscine en terrasse est presque plus une nécessité qu'un luxe que votre logement éphémère peut vous offrir. C'est donc sans surprise que l'on croise les locaux très occupés à faire la sieste dans la rue pendant la journée.
Puis, à la tombée de la nuit, tout à coup, la mégapole s'éveille. Yoga dans le parc, festins de rue, cocktails sur les toits: les soirées se sont révélées propices à l'exploration de cette ville captivante. Ce n'est pas pour autant que l'on s'y ennuie en journée puisque je n'ai jamais visité meilleur endroit qui se se prêtait au jeu du shopping (ce qui n'est pas peu dire). Certes Paris, Londres et New York sont de véritables Mecques pour les shoppeuses invétérées, mais ce n'est pas tous les jours que l'on tombe sur des centres commerciaux si nombreux et immenses que l'on pourrait si perdre des jours durant. Une fois que vous aurez fini de dévorer á pleines dents les offrandes en matière de mode, il est temps de descendre se faire plaisir dans la rue. Pas de panique il n'est pas question du quartier rouge. Sortez les baguettes, il l'heure de manger!

>Avec plus de 5o ooo établissements qui vous invitent à leur table, du modeste cuistot de trottoir, aux plus grands chefs étoilés, la nourriture thaï est l'un des meilleurs moyens de laisser aller ses sens en toute sécurité dans cette ville du pêché. Deux options. Tout d'abord être téméraire: prendre son courage à deux mains, montrer du doigt et garder l'esprit ouvert. Si nous avons été surpris, c'était toujours agréablement! La seconde option est de parler animal. Recourir au langage du Dr Dolittle afin de maîtriser un peu mieux ce qui atterri dans son assiette est une astuce dont nous avons usé et abusé. Meuh Meuh, Coin, Coin, vous pouvez même ajouter quelques mimes corporels et hop voilà votre commande passée. Et pour vous dire la vérité, je n'ai jamais systématiquement aussi bien mangé.
Encore une fois, je constate que j'ai mis l'accent sur mes activités préférées: manger, boire et dévaliser les magasins, mais je dois avouer qu'après avoir aperçu la foule infernale qui grouillait autour des temples, dont je ne remets pas en question l'intérêt historique et esthétique, nous avons préféré nous tenir à distance du sentier battu, trassé par le touriste traditionnel. Et comme vous pouvez le voir, on s'est vraiment éclaté!
(Outfit 1: Top, shorts ans neclace: Topshop / Bag: Zadig et Voltaire / Sandals: Zara
Outfit 2: One piece bathing suit: Princesse Tam Tam / Watch: MK / shades: Rayban
Outfit 3: Leather backless dress: TheysKINS Theory / Sandals and necklace: Topshop / Clutch: Massimo Dutti)