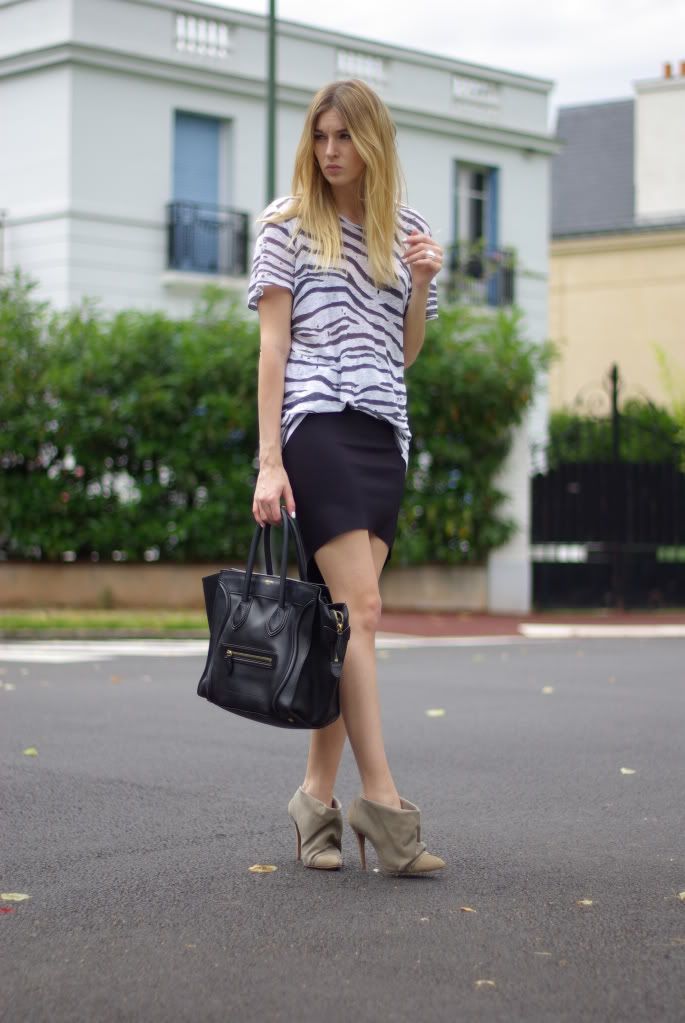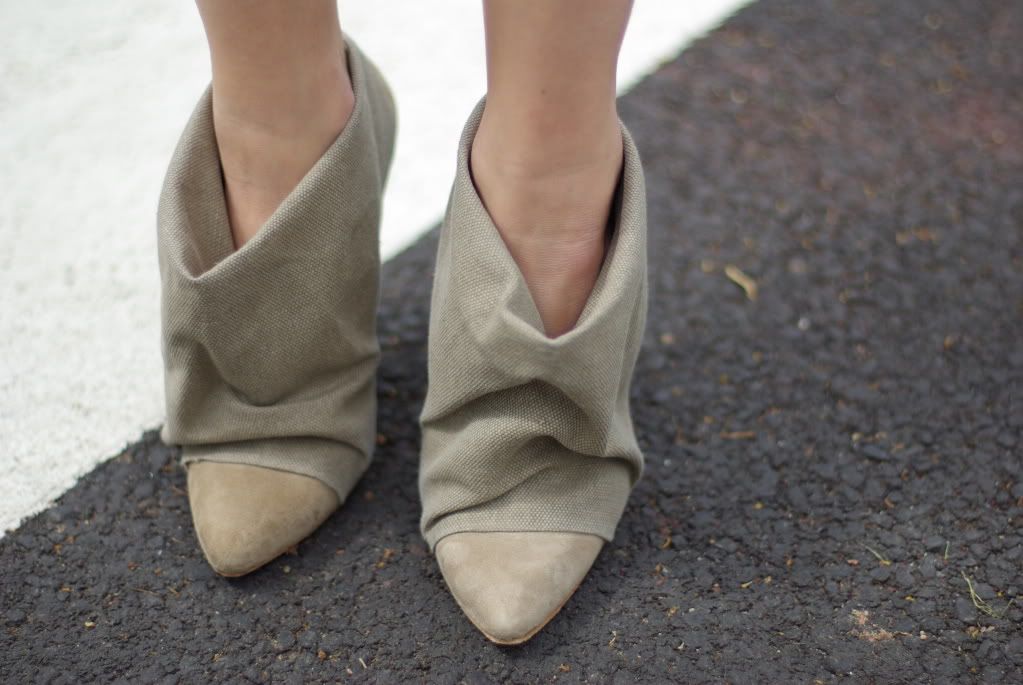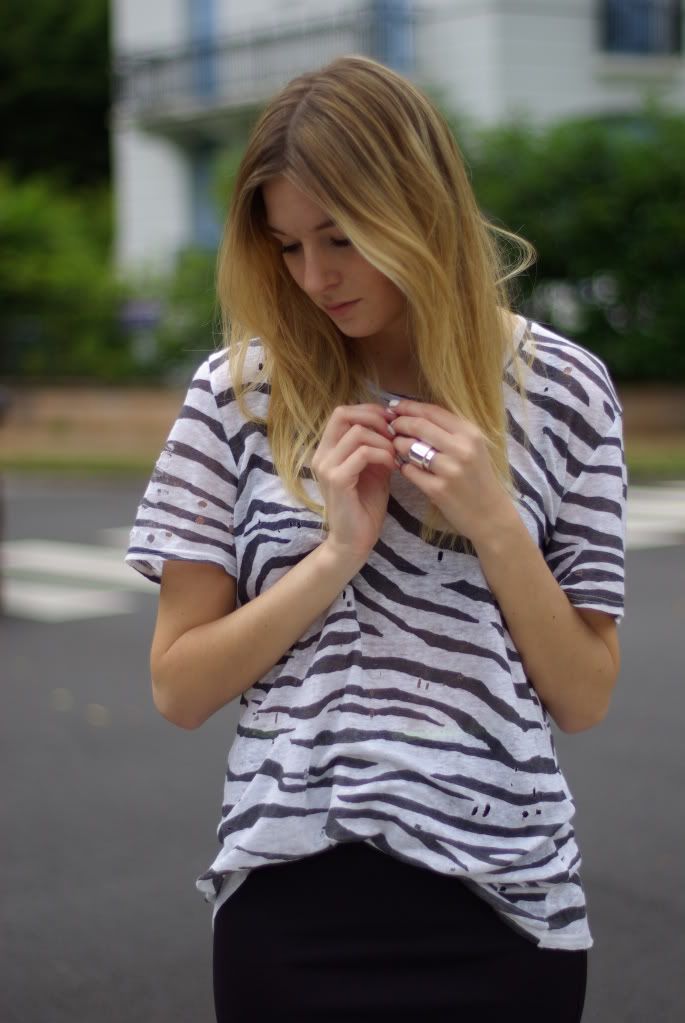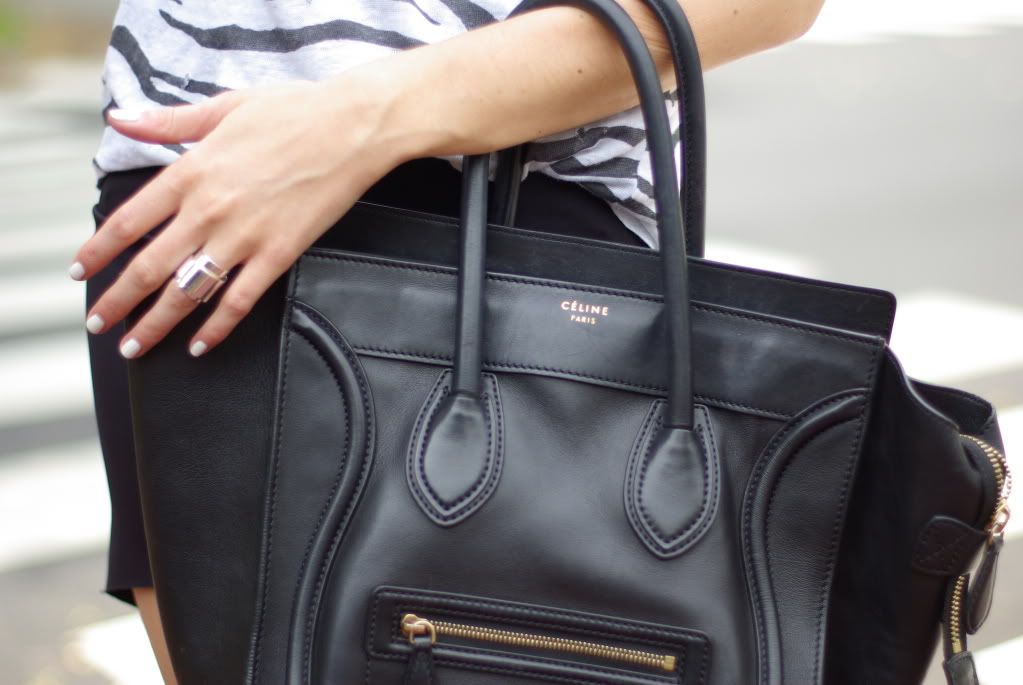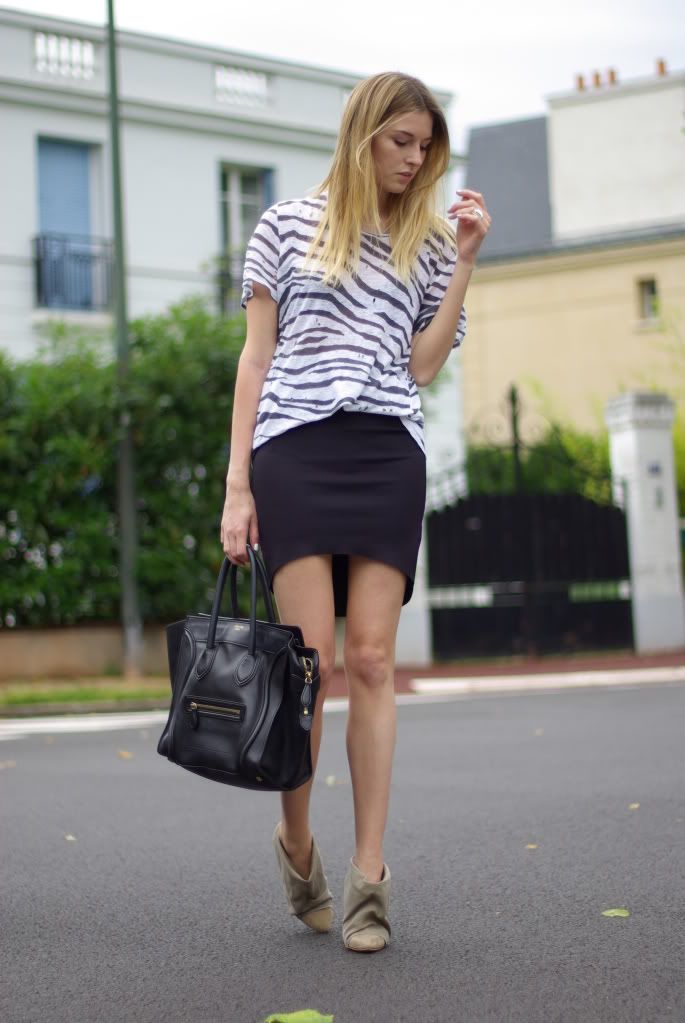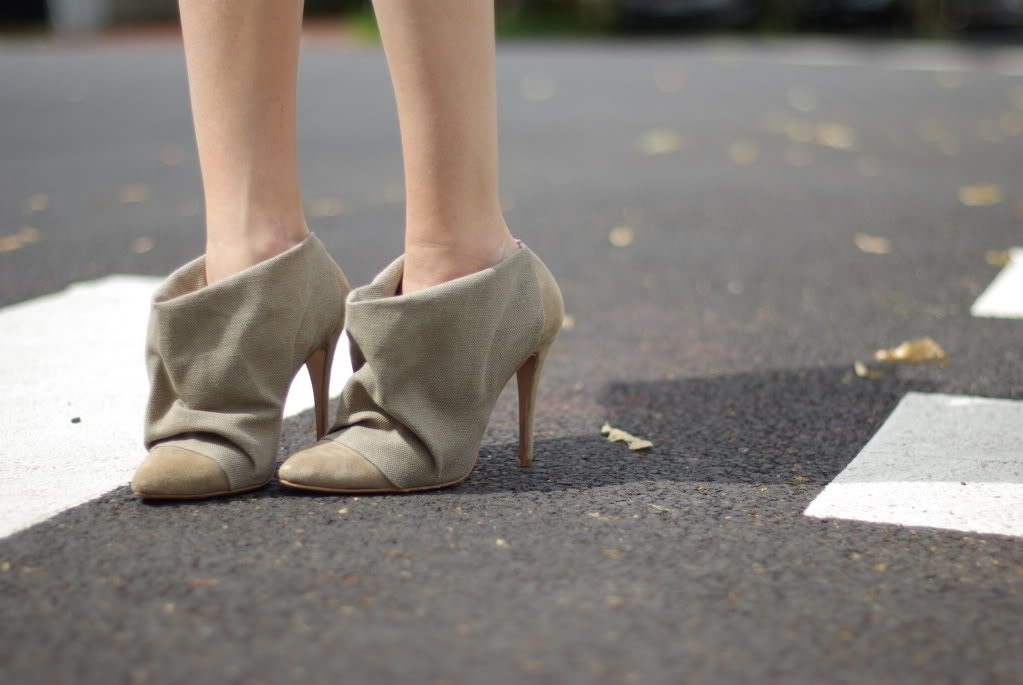 Weekend news: yielding sale spoils. Being broke obviously doesn't count for much once the summer auctions go live. My winnings include this zebra-in-distress tee and those ruched-to-perfection booties. More to come. Did you score anything nice?
****
A la une ce week-end: mon butin de soldes. Être fauchée ne m'aura pas empêché d'aller à la chasse aux ristournes. La prise fut bonne comme vous pouvez le voir: un tee
zébré destroy
à souhait et des bottines aux
plis sensuels
. La suite très vite. Et vous, contentes de vos trouvailles?
OUTFIT:
Tee: Iro
Skirt: H&M trend (get similar here)
Booties: Iro
Bag: Celine
Ring: COS
Follow me on Bloglovin / Facebook / Twitter