RP/Encore
Monday, July 16 2012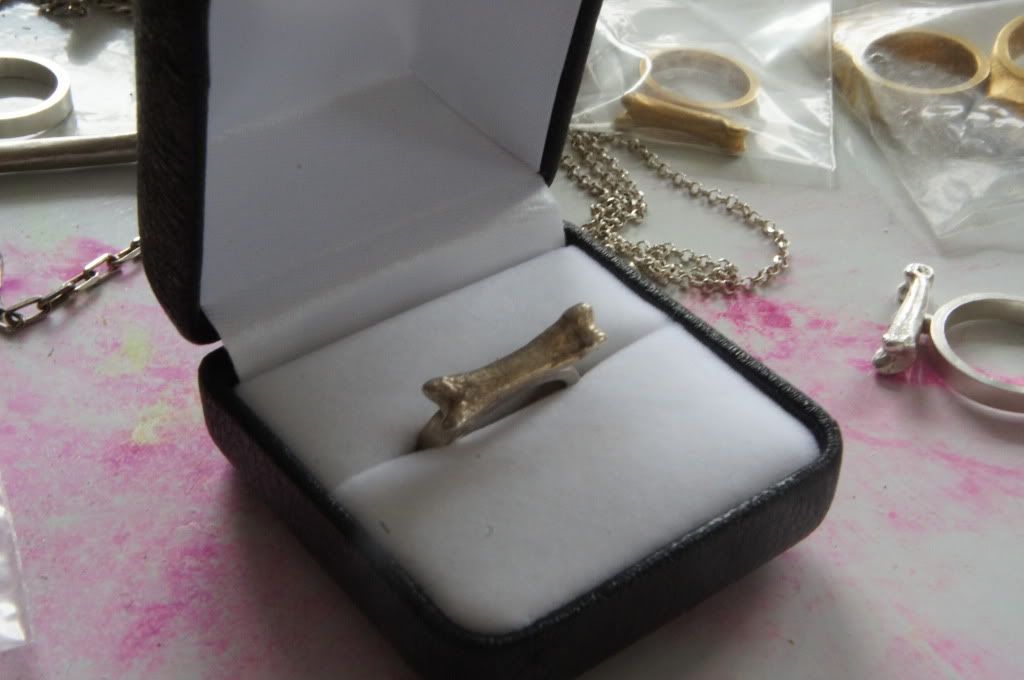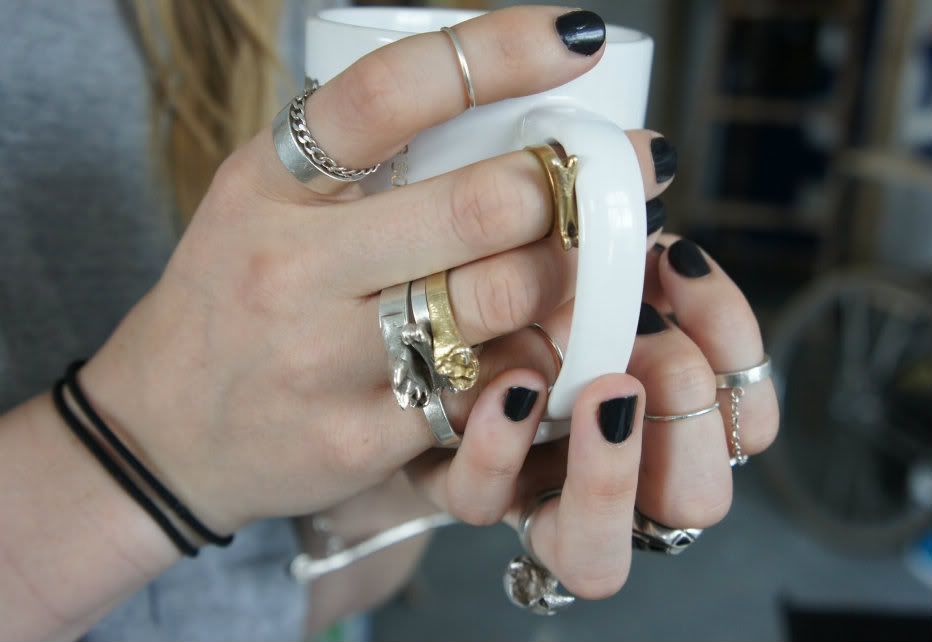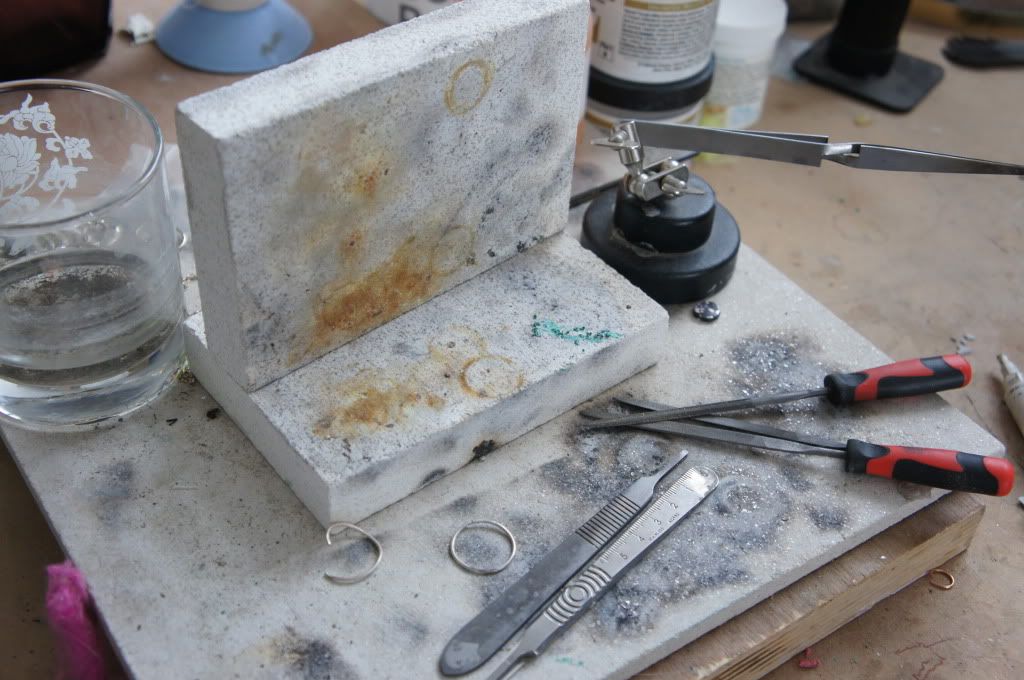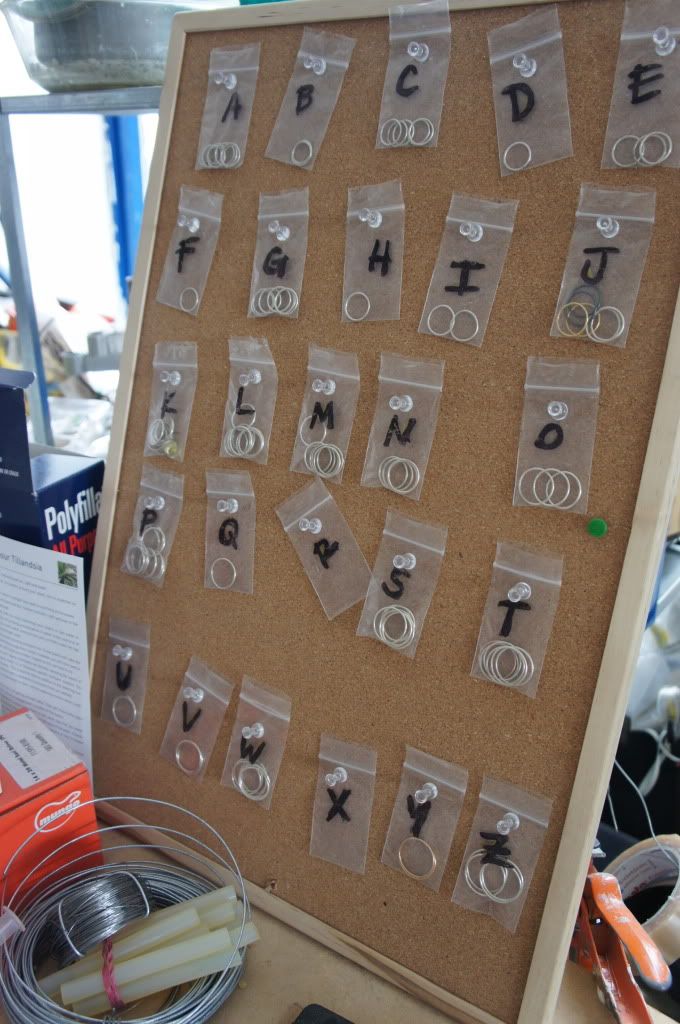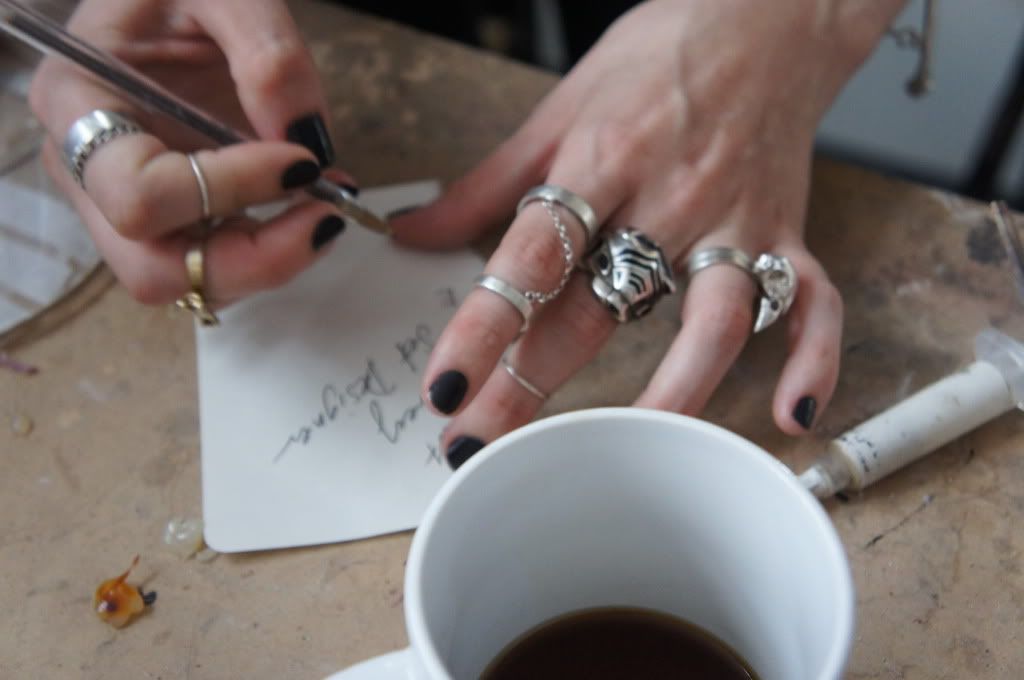 Howdy strangers, did ya miss me? Before falling off the face of the earth for – god has it really been that long?- 10 days, I trecked up to East London to meet über-talented Reid Peppard in her would-be-sunny-if-the-weather-were-only-to-cooperate Hackney studio. I say talented … the word seems almost too generic to describe the likes of this LA born n' bred jewellery designer whose beautifully crafted and somewhat controversial pieces offer-up a rich narrative that goes beyond the simple desire to wear aesthetically pleasing adornments. Read all about it below.
-Can you tell me a bit about your story: how did you come to be a designer?
Reid Peppard: I think at my core I'm just a sculptor who uses a variety of means to express myself. Ever since about the age of 3 or 4 I knew I wanted to work in the arts… my school years were just about surviving until I could leave the mandatory maths classes and spelling tests, and just make art full time. They were looooooong years, but I count myself very fortunate to have known what drove me from such a young age!
Moving to London when I was the tender age of 17 to study at CSM was one of the best things I ever did. London is such an incredible hot bed of activity when it comes to art and design, and my uni years gave me time to develop my aesthetic and practice, as well as giving me the most incredible collection of amazing (and exceptionally talented!) friends.
-You are from LA, but studied at CSM London. Which city influences your style and jewellery the most do you think?
Reid Peppard: I love Los Angeles… the weather, the incredible variety of subcultures and open appreciation of new/"different" things has always been a big inspiration to me. I also think growing up going to the LaBrea Tar Pits and LA Natural History Museum as a kid has left an obvious impact on my work. But I moved to London when I was 17, and I've been over here for 8 years now so in many ways London feels more like home…it's that little bit grungier/punk rock and I think the wide spread support of UK grown talent and craft is so strong and positive. I guess in many respects I'm a Cali kid with a London eye.
-Besides your Cali roots and London eye then, where do you draw your inspiration from?
Reid Peppard: My biggest inspirations comes from nature and literature. I find the intricacies of the natural world so ceaselessly remarkable and beautiful! Biology is so magical… I feel very privileged to be able to work with and observe it in such an intimate manner within my practise. I'm also a big fiction fan… favourite writers include Salman Rushdie, John Irving and the poetry of T.S.Eliot.
-You also are a taxidermist. Can you tell us more about this art and how you got into it?
Reid Peppard: I was first drawn to taxidermy during my degree in Fine Art at CSM. I was studying sculpture at the time, and using a lot of Victorian and Edwardian taxidermy in my installation work. I was drawn to it because of it's unique capability to evoke a strong emotion in people who view it, as well as it's ability to be both "real" and "unreal" at the same time. I mean, when someone looks at a rat preserved using taxidermy, they will view it as "a rat" when in fact there is very very little actually rat still intact, and what they are viewing is actually just a rat skin that's been tanned and wrapped around a sculpted form with glass eyes.
-Is there a relationship between your jewellery line and your taxidermy pieces?
Reid Peppard: The two are very closely aligned… yes. Each jewellery collection I've released so far has been cast from or inspired by the animals I use in my art practice. But part of the fun in designing jewellery is that I get to collaborate with other designers and brands to create work that isn't restricted to my taxidermy practise! Being commissioned to design a print for Antipodium's AW12 collection, and collaborating with menswear designer Oscar Quiroz are excellent examples of this, and I've got a couple really fab (but unfortunately rather top secret!) colabs coming up in the near future as well.
-Your pieces are designed to adorn, yes, but also to spark conversation about what we wear. Do you think wearing animal parts – teeth, skulls, tongues – is provocative? I can imagine some people would find it offencive, yet everyone seems to think skulls (human ones that is) are fair game…
Reid Peppard: What I personally like about my jewellery is that it can say, mean, and provoke as much as the wearer wants it to. I have some people who buy my jewellery because they simply find the cast of say a squirrel's heart or cat tail bracelet beautiful. To those who aren't extremely familiar with animal anatomy, my work can have a sort of abstracted appeal… and they will see a squirrel heart pendant as a sort of angelic figure for instance. Then, to other people, the story behind each piece is what draws them in… they might like my crow headdress with ruby eyes, and a hand cast metal tongue (image attached) but not be able to afford it (it's expensive!) and so be really happy to own a bracelet that has a cast of the femur bone of that very crow.
-How does your collection evolve throughout the fashion seasons? Do you follow trends at all?
Reid Peppard: I'm not really in to trends. The reason why I work with precious metals and make everything by hand in my studio, is because I want the work I sell to be passed down from generation to generation… no matter what's in vogue! My work is closer to wearable sculpture than fast fashion, and I'm very happy to keep it that way.
-What is your most treasured piece of jewellery?
Reid Peppard: A plain sterling silver band that used to be my great aunt's wedding band. Unfortunately I never got to meet her, but she was a ghost writer in the glory days of old Hollywood, and was friends with the old film stars of her time like Ginger Rodgers and Lucille Ball and lived a very exciting life indeed. I love knowing that this seemingly simple silver band has seen and done so many interesting things.
Visit RP/Encore webstore