Pixelated
Thursday, August 23 2012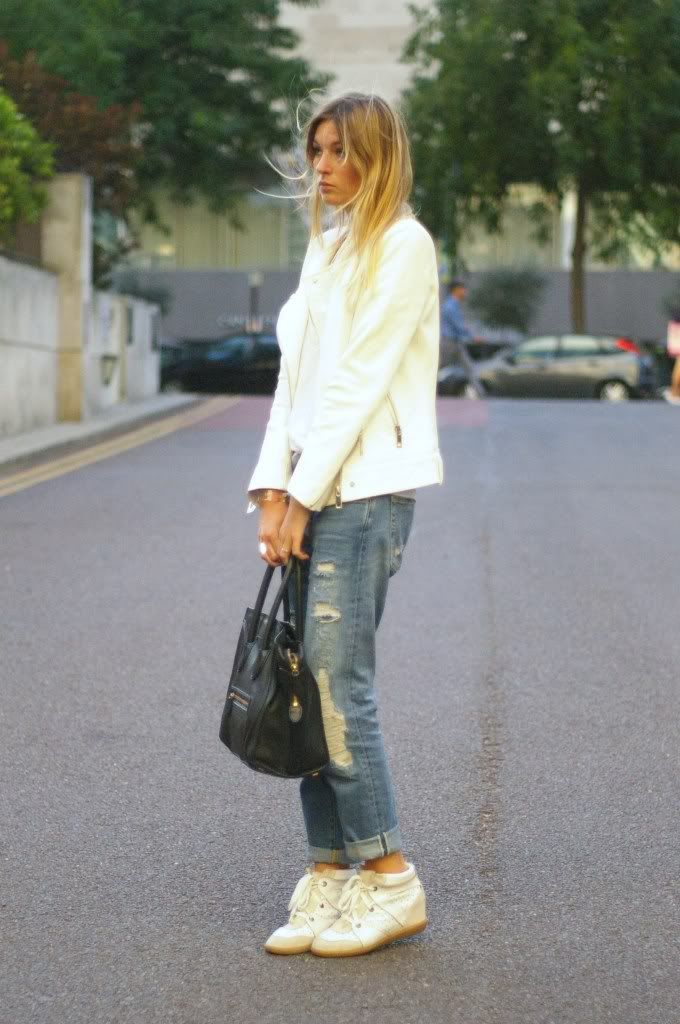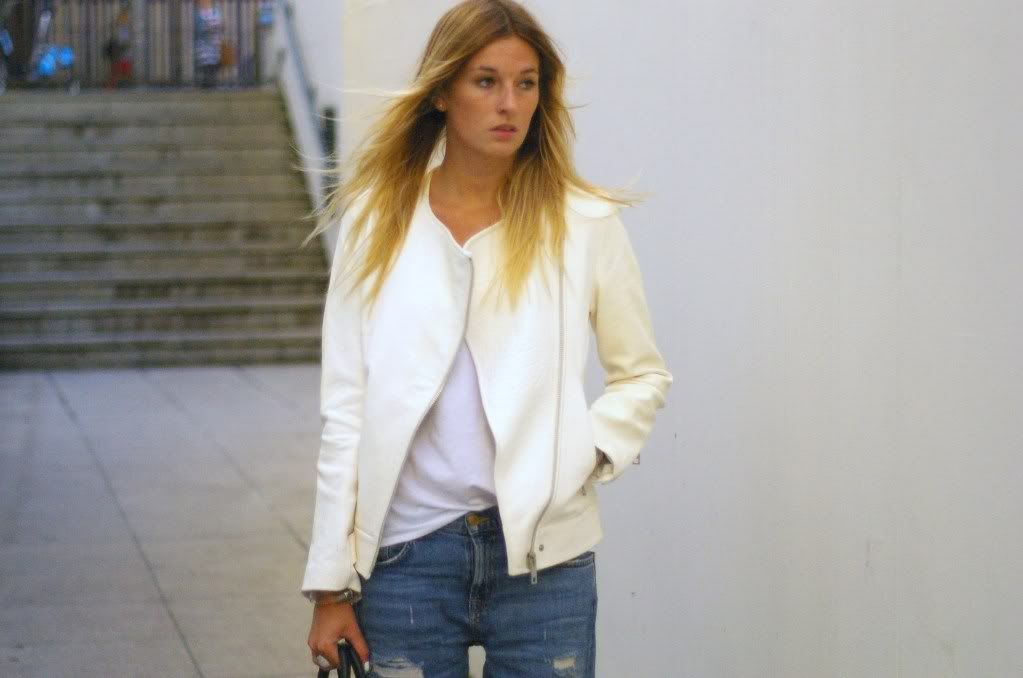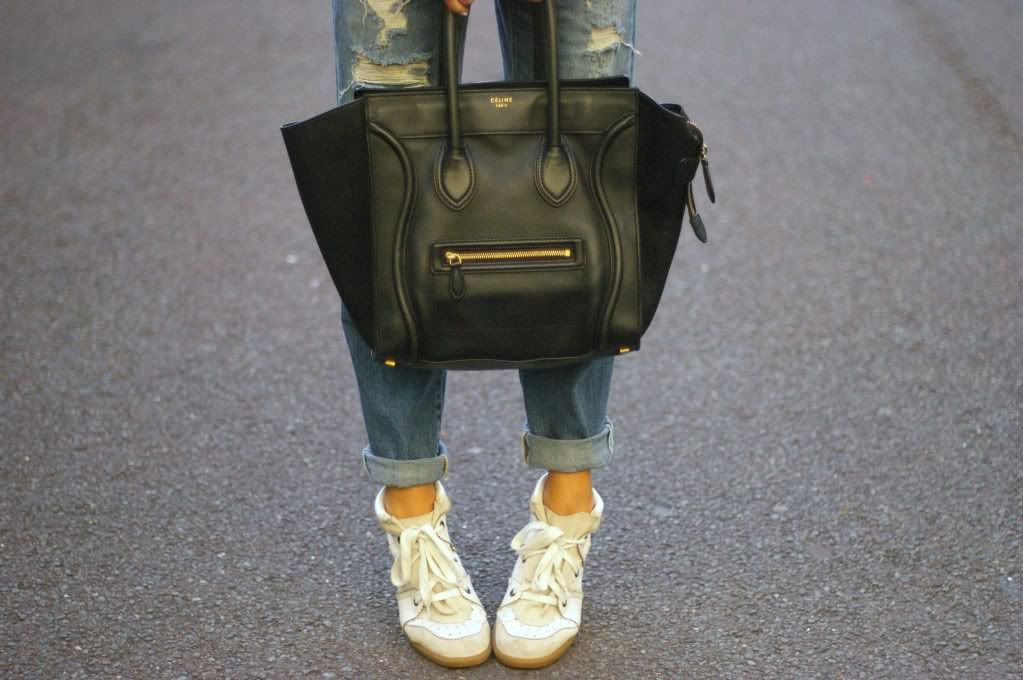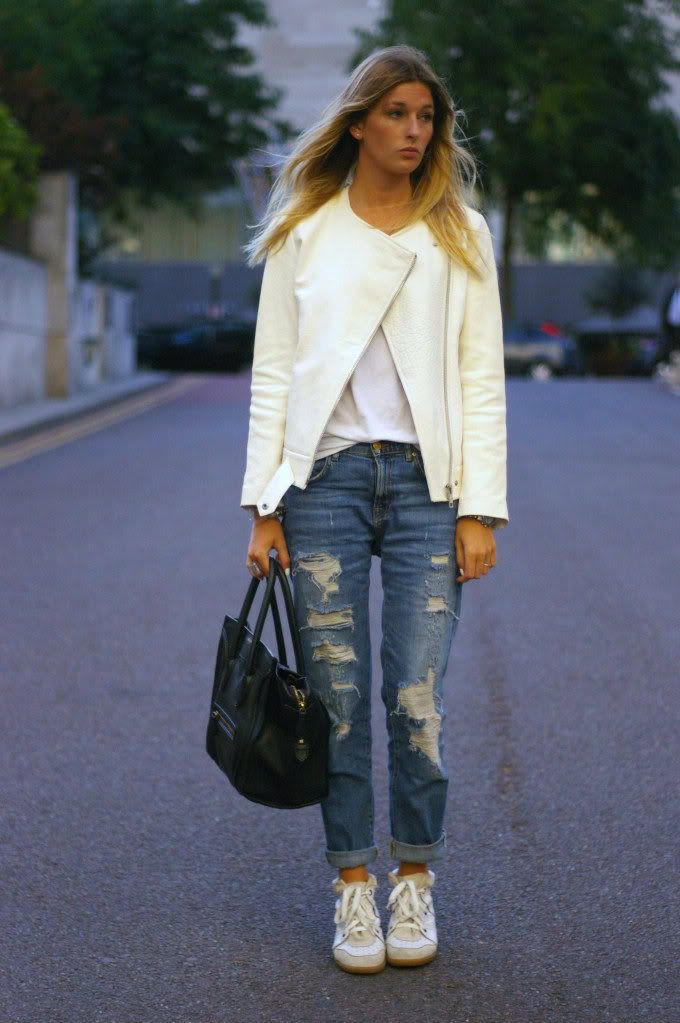 Today I endorse oversized wear – yes, but also XL pixels. Seems like the old camera was feeling left out from all the fall 2012 action, and decided to join the party. Either that or the photographer was drunk ('was not', he protests over my shoulder – 'mildly jolly, if that!'). Fear not, I will get them both to behave next time round. Meanwhile, in anticipation of coat-worthy weather let us salute a more simple rendition of the oversized trend we all seem to be lusting over at the moment: ripped boyfriend denim (an unadulterated classic that hardly even qualifies as a trend at this point), white wedged-sneaks with just a hint of boyishness (ditto), aaaand (here comes the show stopper) Zara's latest leather offering which almost had me ripping my eyes out with envy and heartbreak considering its heart-stopping-eye-watering-kleenex-reaching price tag. The devil's advocate inside me had left it for dead in the store in protest of Zara aiming so far south of the belt (speaking of below the belt, did you catch the royal ass making, ahem, a royal ass of himself yesterday? – G'on then, give it a google. You know you want to!). Here was probably one of the sleekest, chicest, trendiest, must-have-in-my-closet pieces I have ever come across in Zara's high impact collections. Yet when I saw the price, I almost had to lie down there and then in the shop to recover. A wise person once said
'twas the hybrid shop for the girl with just one dollar to stretch to couture.
And 250 quid-a-pop jackets are everything but that. So I left, with a dent in my heart and a grubby back. Then, came the holidays and a
sunny trip to Lisboa
with la famille. And wouldn't you know it said jacket was 30% cheaper – believe me, I did the maths my dad did the maths. So it came home to London. I had to have it. All is right in the world. Besides the fact that my hair needs a trim. But that's a whole different story.