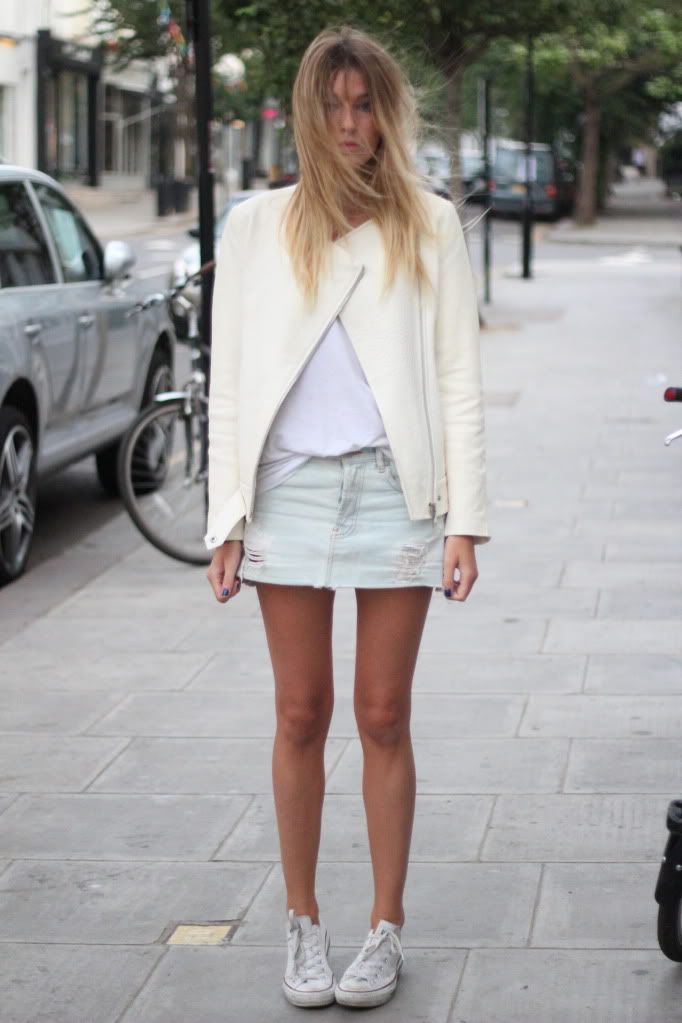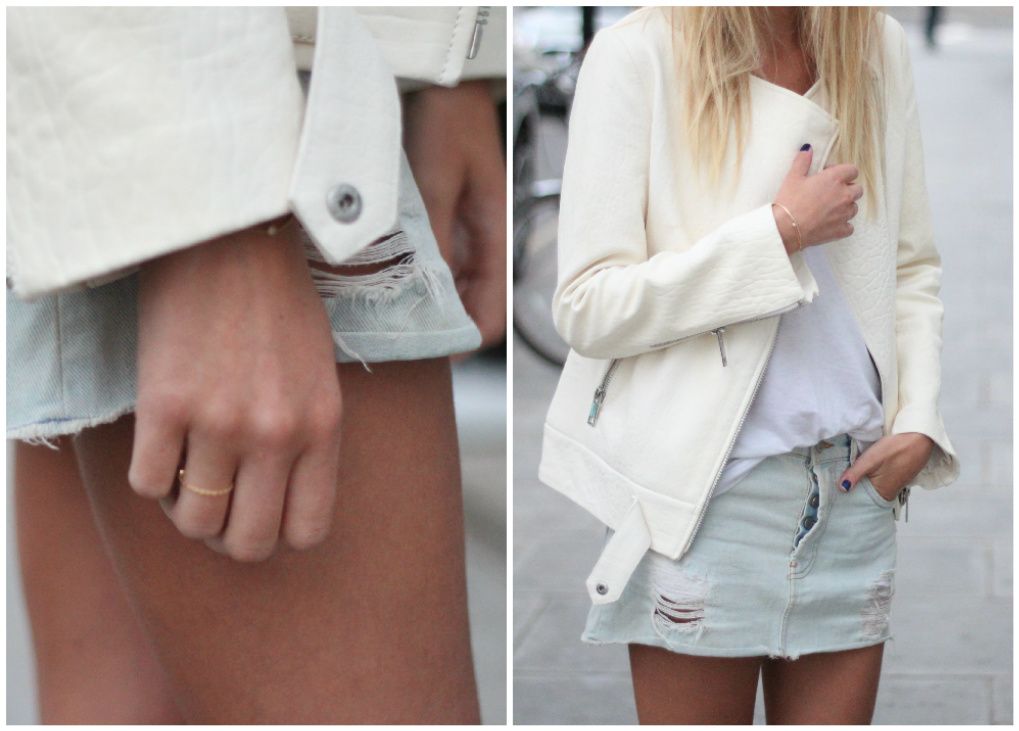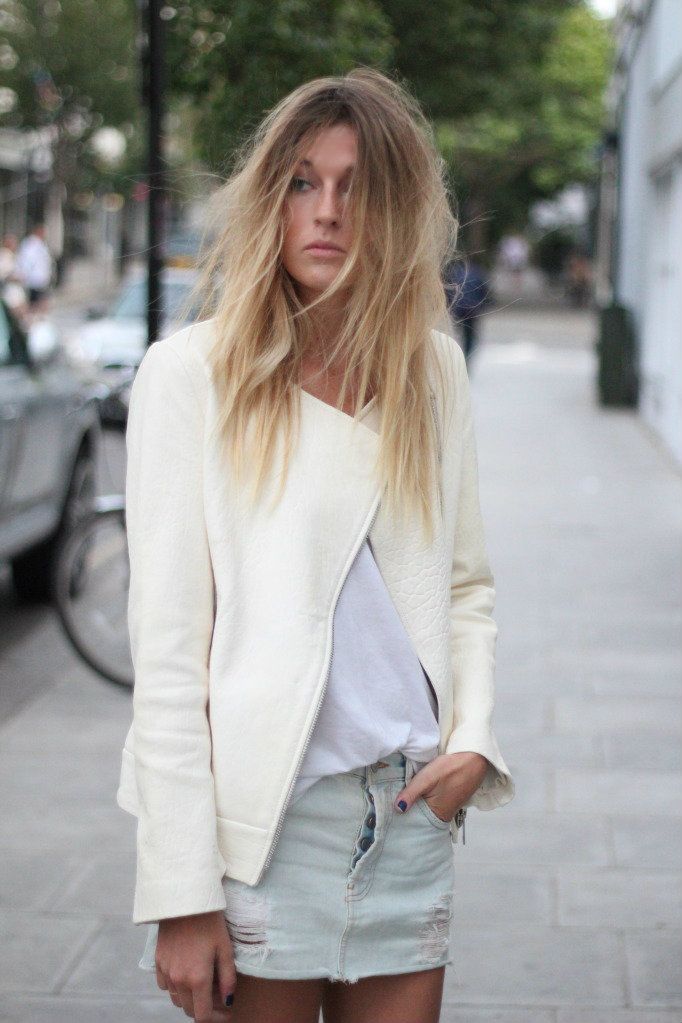 (ph/Charlotte)
I call this one pre-fashion week laziness. As we are all very much aware I'm sure, Thursday will kick-start the whirlwind of skilful layering, and statement sartorialism across the city, and here is
moi
, days (hours really) before the tornado, wearing the easiest outfit on the block. Even the ever recurring it-bag is nowhere to be seen. Not gonna lie, am feeling slightly on edge about Somerset House central being open for business again (has it really been 6 months?). You see, the boy and I moved into our new place this weekend and most of my clothes are yet to be unpacked. I know what you're gonna say, and I hear ya, truly I do.
Boxy is in yes
, and though I do respect MMM's
dedication to exaggerated deconstruction
more than words can express, somehow conceptual attire might not work so well if it is executed in such a literal manner (me wearing a '
handy move
' box that is). As usual, I digress, and fortunately for all involved I still have a few days to recover my most impressionable fashion gear from the trenches of a removal van. Point here is, this outfit has nothing to say for itself. No fancy frills to hide behind. No passing wink to a previous show. It's distressed denim of the short sort. A white top. And All stars. Why am I not practising you ask? Pah. I laugh in the face of danger. Playing it (a little too) fast and (a little too) loose so close to showtime is how I roll. I like to live on the edge ..

OUTFIT:
Leather jacket: Zara Studio (similar here)
Denim skirt: Bel Air
White tee: Zara
Sneakers: All Stars