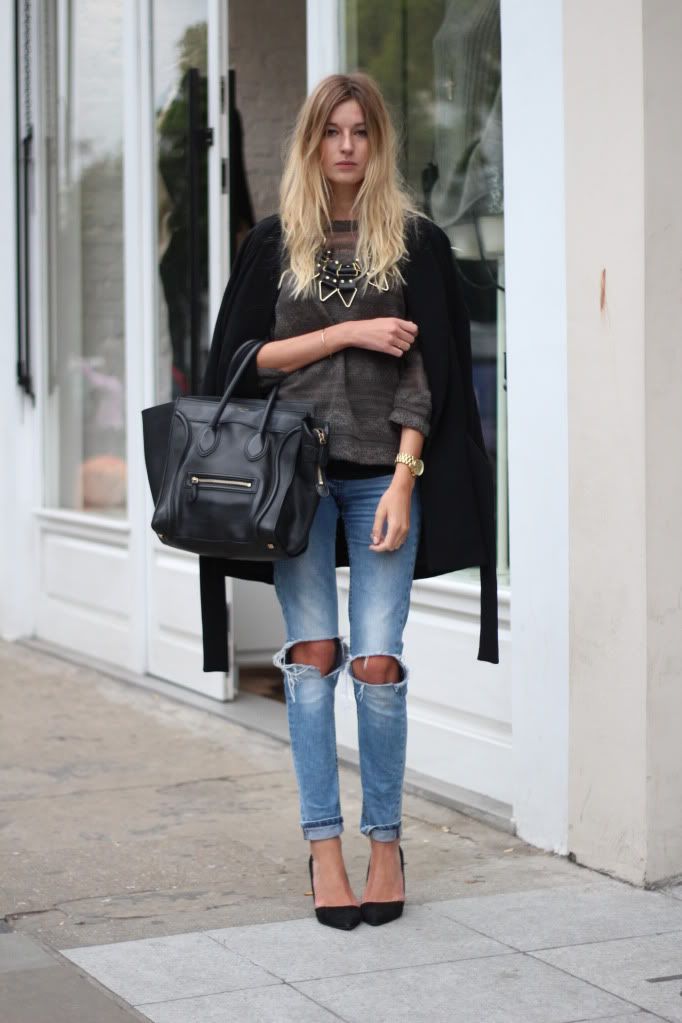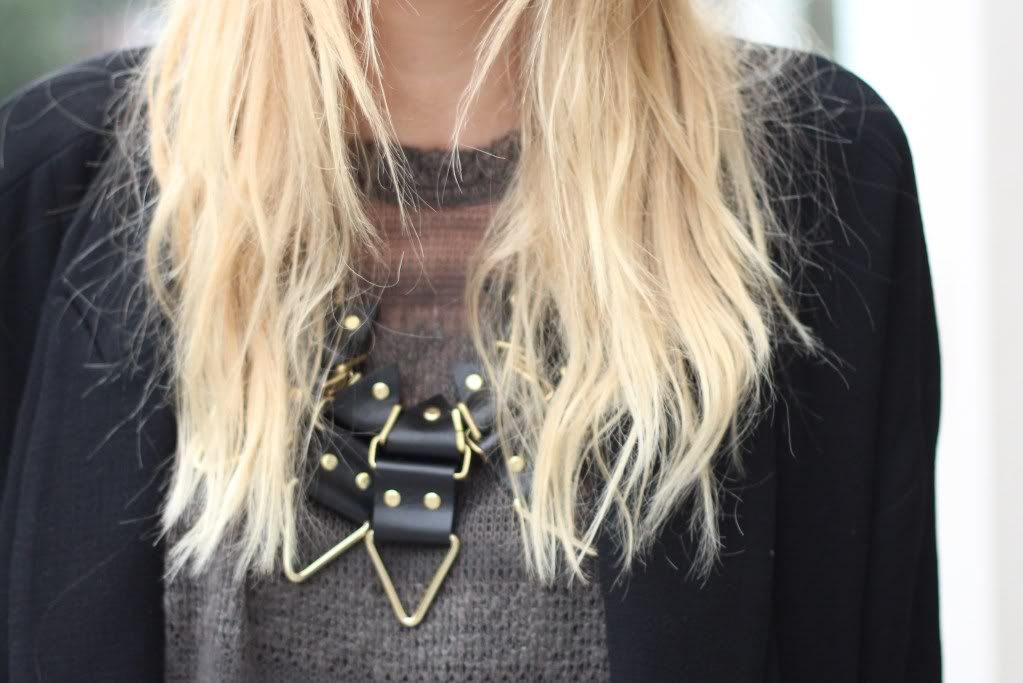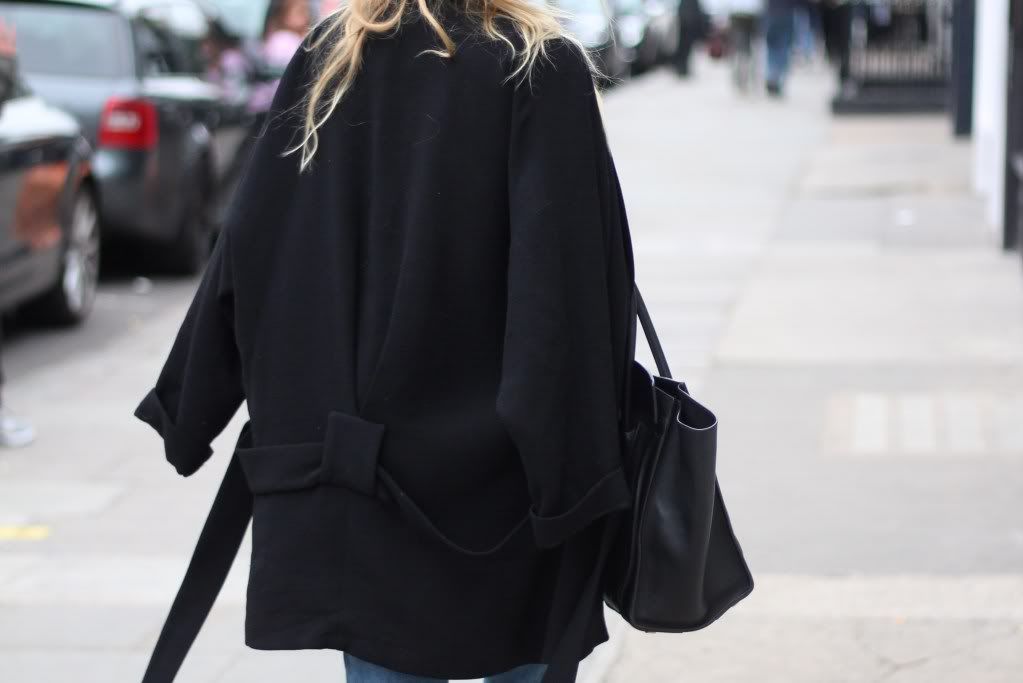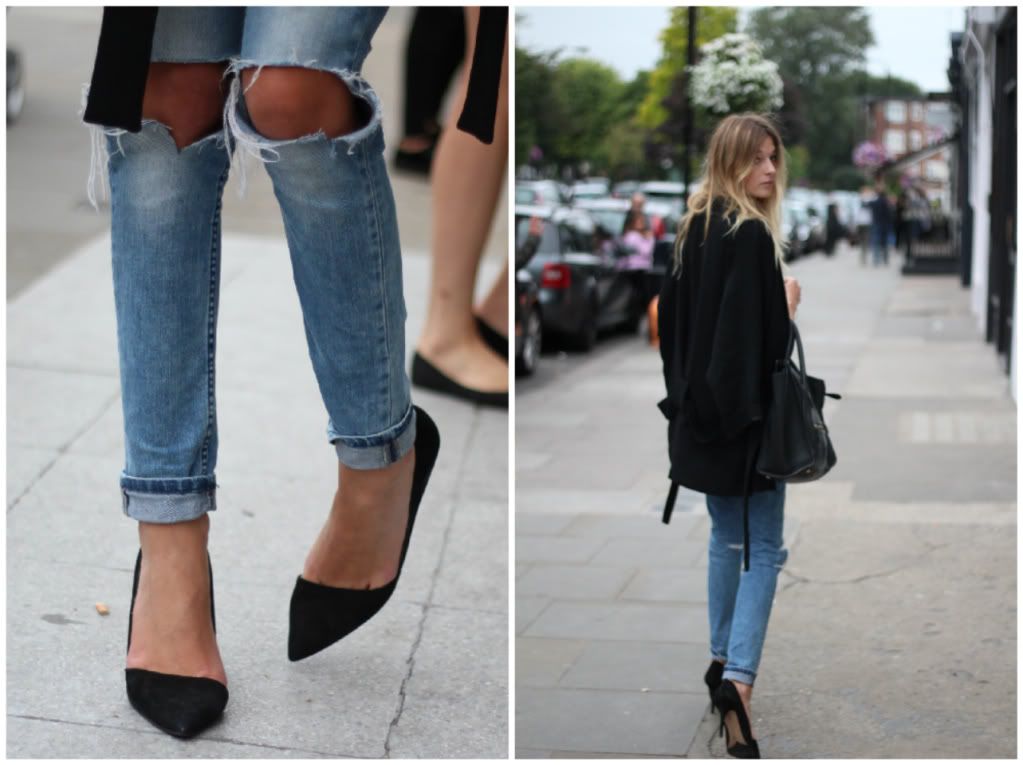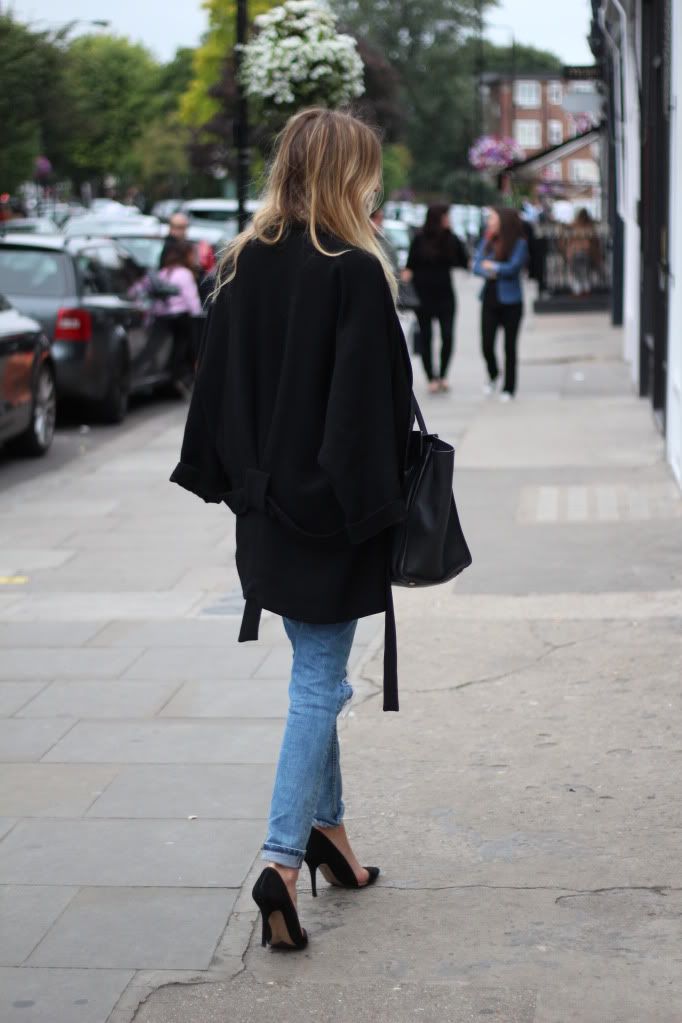 Brace yourselves my friends, as you are in for some fashion related gobbledygook. You see, I have just realised that 'who' you wear is so last season. 'What' you wear, so last season too. Ya know what
is
this season? This season *
uncannily loud drumroll
* is about *
drumroll
reac
hes disturbingly loud levels*
(not sure why this trend gets such a thundering entrance – if you would just bear with me one more second.. ) this season is about … HOW you wear.
All that noise for this you say? Well – yes, and before the anticlimax insists you move on to your next internet wander, do hear me out. And no, I'm not simply using this as a means to justify the above drop-shoulder drape .. although I will admit that the fact I feel compelled to wear my already oversized jacket as a cape is precisely what got the brain juices flowing. Take clutches. Clutches are hardly fresh news. Been around for seasons and seasons. Probably since mediaeval times (or was that just gourds?). Well they didn't have instagram so we will never know. I digress. Point is sizes may have blown-up, the minaudière might have weaseled a come-back and non-it girls, the ones who actually use a bag as a functional tool, not simply to look good for that paparazzi shot, have just about come to grips with the daily edit of leaving half your 'essentials' at home .. but having a clutch is no longer enough to land you on that best dressed list. Enter HOW.
How do you wear your clutch to please the gods of fall 2012? Vertical. Bolt upright. Straight up erect! (no ManReppeller©-ish salacious puns here – we are talking literally I assure you). Maybe a few pixels would help to paint that mental picture which just went kinky. Just a couple mind. There. And more. Another example is trainers. Though here its more a case of 'where' you wear them. Bear in mind we are not talking fashionista sneakers here, as in a shoe which may resemble your average kick from afar, but actually has a hidden wedge and a designer price tag. You know the ones. No I'm talking proper performance trainers. So long as you take them off the track (if you are an Olympian), out of the gym (for the more average gal) or buy a pair (for the odd exercise allergic person – aka me) you are doing it right. In fact, the more inappropriate the context the better. Don't say I didn't tell you.
OUTFIT:
Coat by Zara Studio (old)
Jeans by H&M (very old)
Top by Zara
Heels by Zara (same here)
Necklace by Moxham
Watch by Michael Kors
Bag: Celine