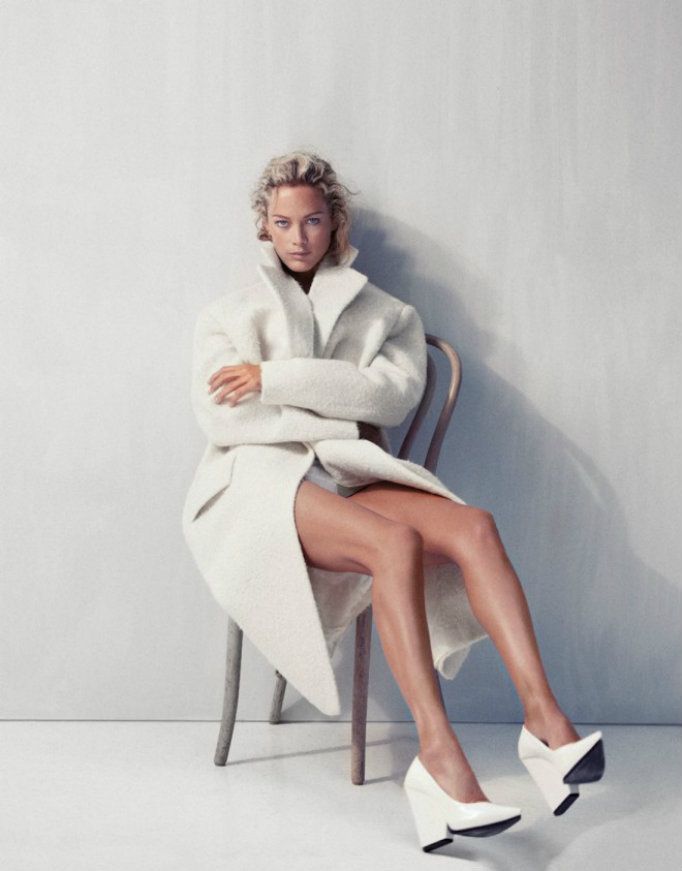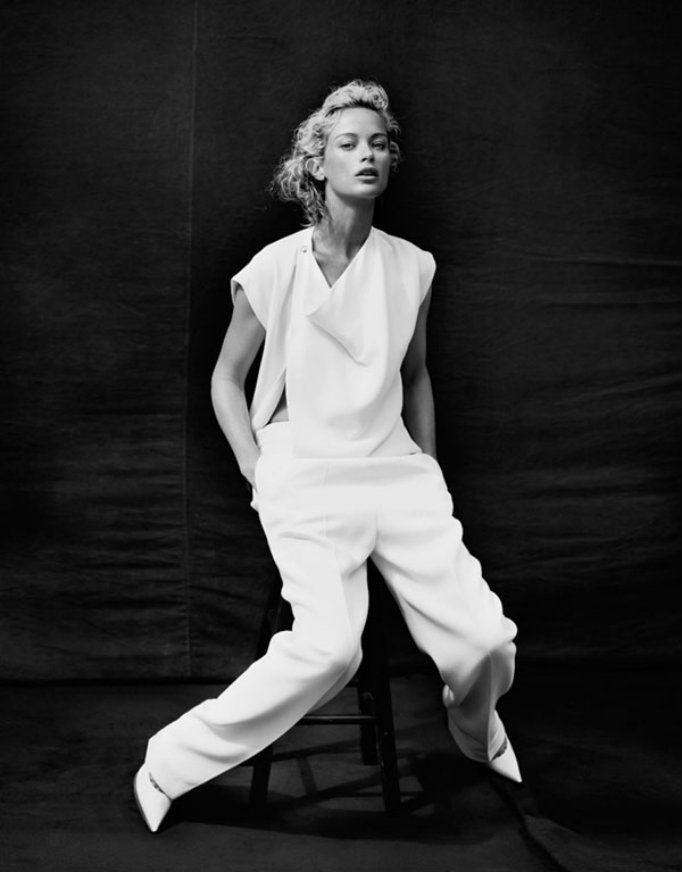 (Ph/Vogue Korea via Il était une fois)
(cont.) .. even though we all know that realistically I should be saving all my beans (geddit, geddit?) so that one day, like Carolyn Murphy, I too can step out into the world (or just chill on stool/chair, whatever, I'm easy) fully clad in Celine. This will happen. It will.
As captured by Cass Bird for Vogue Korea.