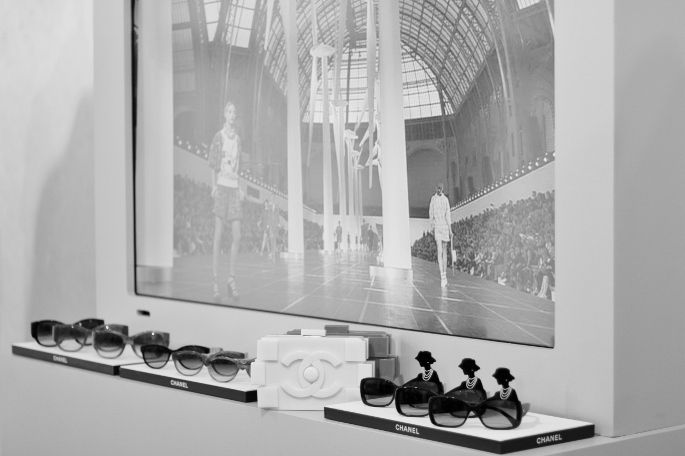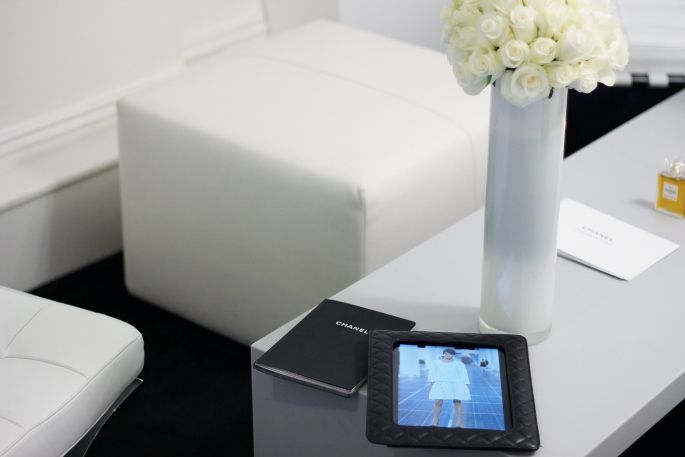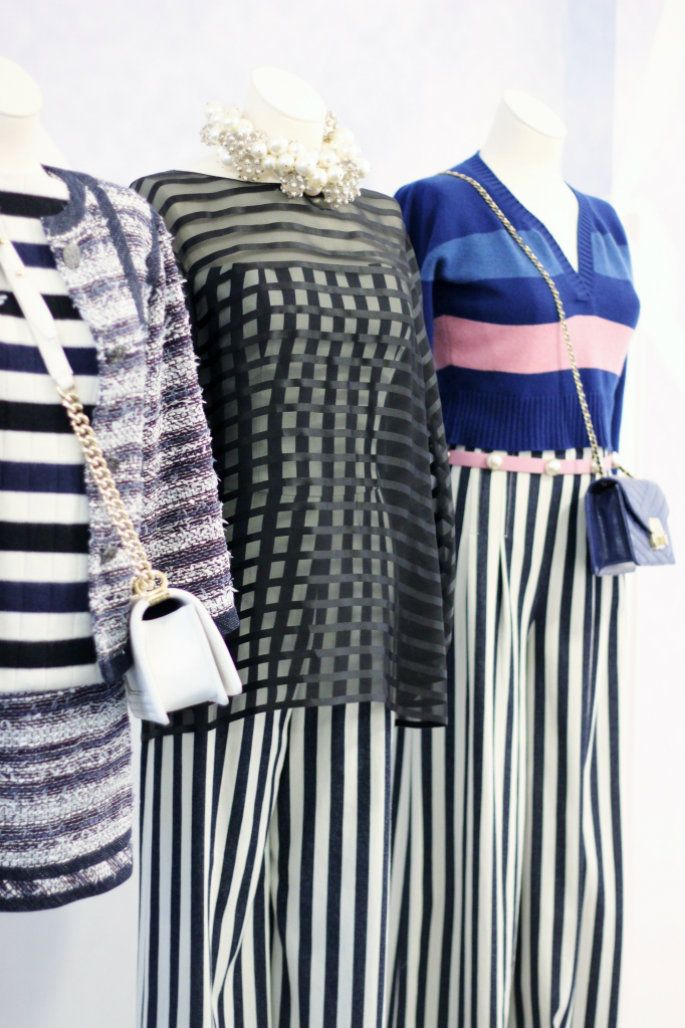 (Ph/me – below Please Magazine)
To review or not to review, that is the question. Chanel remains one of the most adulated and written about fashion houses, so somehow sharing my impressions straight after the iconic brand's Spring/Summer 2013 extravaganza seemed rather superfluous. Not that this would normally stop me.. let's be honest, most of what I touch on here has already been recollected/explored/analysed/dissected by someone far more accomplished and, well, competent than myself .. However, now might not be the best time to question the relevance and purpose of my writings. So instead, I'm going to use my visit to Chanel's Old Bond Street showroom for a closer peek at the new collection as an excuse to reminisce about the show.
I am a huge fan of Karl Lagerfeld, not so much because I always adhere to his aesthetic and line of thought, but because deep down I get the impression that Gabrielle would have approved. Again, I'm no expert, and I don't mean that she would have liked his work per se, nor his converting the heritage brand into something with street value (he himself seems to think not). But just like she was, he is a visionary, taking us places we do not necessarily understand (the resort 2013 'Marie-Antoinette-meets-manga-girl-on-crack'certainly falls under that category). Like her, he is also one of those quintessentially artistic souls who cannot go a day without creating, a genius whose mind never rests. But most importantly, he is utterly unapologetic in what he delivers. He sticks to his guns even when the whole world says 'wtf?' (Brad Pitt as the face of Chanel No 5, anyone?).
And this season? A definite favourite of mine. The giant forest of turbines at the Grand Palais was a spectacle in itself, but as soon as the girls walked out in yet another demonstration of updated classics, reinvented within the house's codes, I was blown away. Which is probably what Karl was hoping, not least because his theme turned out not to be an ecological statement, but quite simply wind. Fresh air. And novelty. Gabrielle's signature LBD was interpreted as the 'little blue dress', including blue denim, blue checks, cobalt blue and, a literal nod to the set, blue solar panels. The Chanel lexicon was unequivocal, from the cute dress appliquéd with pearls, to the matchy-matchy tweed ensembles, though the designer removed all other emblems like the camelia and the chains. In fact, the pearls played a strong part throughout: on the garments, as hair pins, and more conventionally as blown-up necklaces and bracelets. I particularly fell for the long tube mesh dress. The shape is so feminine and elegant, yet the pockets and minimal shape keep it fresh and unpretentious. Hell, I would even wear the floral happening. And the hoola hoop bag. Not saying I would ever go there (taking bets as to who will by the way – my money is on Paris Hilton, and the Kardashian klan), but how many designers are prepared to take such risks with legacy staples after 6 decades in the industry? You don't have to answer that, but please do let me know what you thought of the collection.
Many thanks to Emily and the Chanel team for having me.