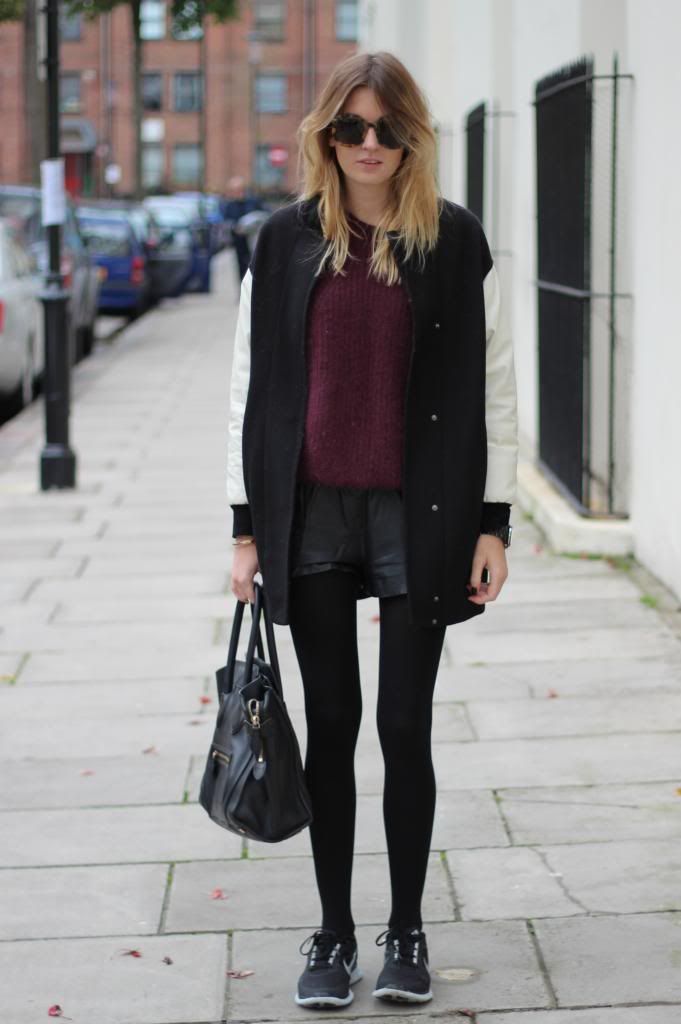 Don't we all like to look perplexed in a fuzzy pic on a Friday? I certainly do! And not in MMM x H&M as it so happens – I'm leaving that top-trending activity to be taken care of by the rest of the blogosphere. (Hashtagsore looser.)
Happy POETS day everyone and don't forget to try your luck at my Chanel giveaway.
I'm wearing an angora knit by H&M (tryhereorhere), a Zara studio jacket (old, but similar here and here), leather shorts byHaute Hippieand free run sneakers by Nike. The sunnies are Karen Walkerand the bag is Celine's luggage tote (as if you didn't know).
SHOP MY CLOSET — NEW ITEMS ADDED