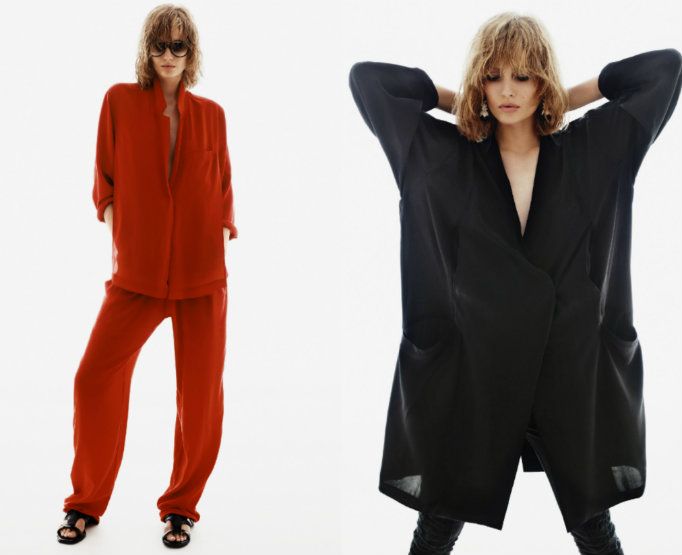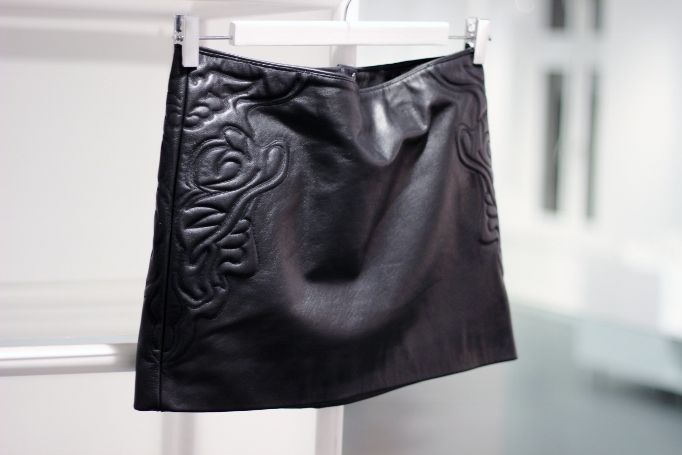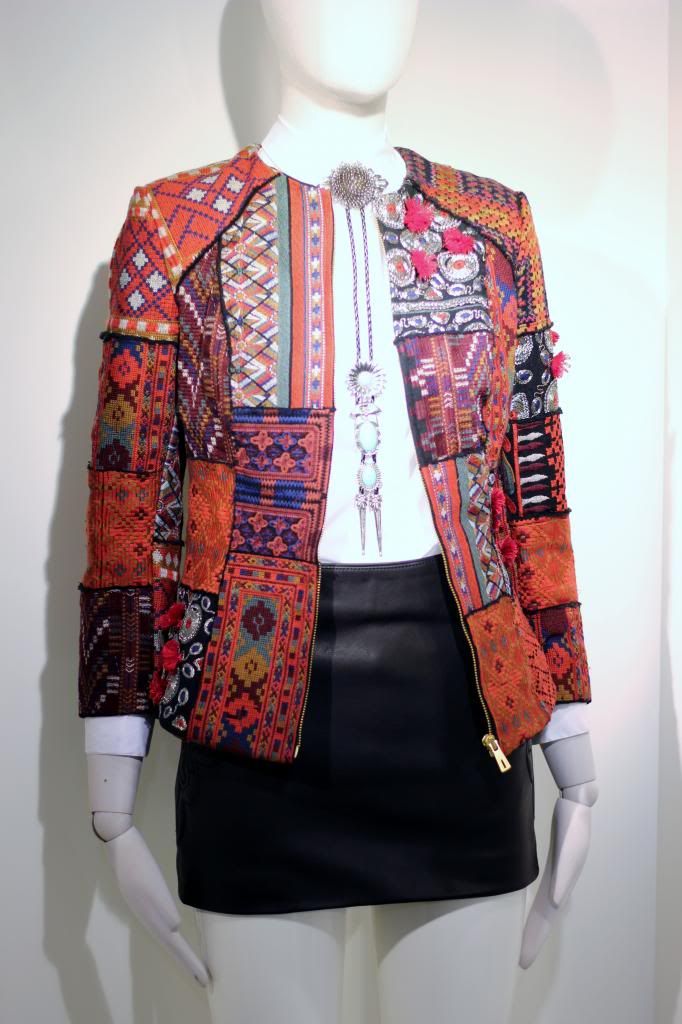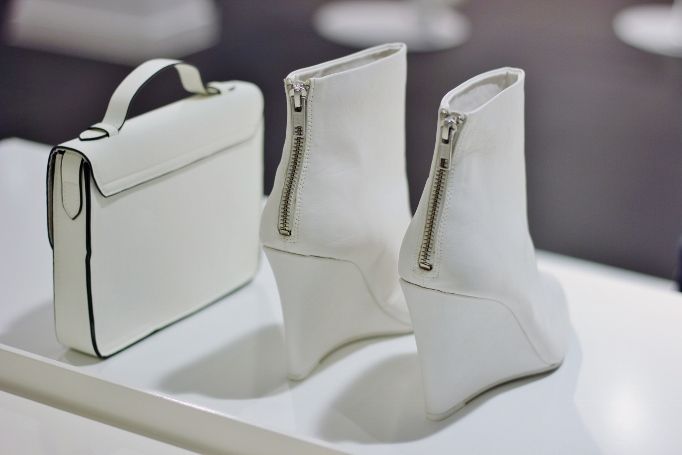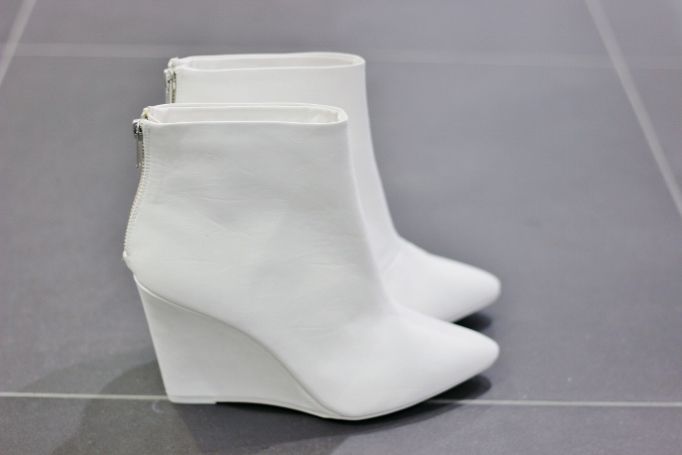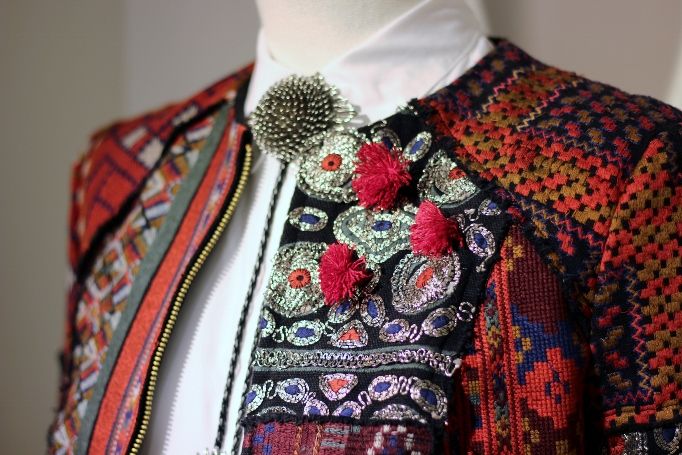 (Ph/me – lookbook imagescourtesy of H&M)
I stopped by the H&M showroom yesterday to check out next season's offerings. At first, I have got to admit being a bit perplexed by the collection, which basically seemed like it was on an Isabel Marant pilgrimage. A few too many boho-inspired pieces (see above future best-seller, the little red embroidered pom-pom jacket) looked like they might have been pulled straight from the étoile racks. I'm sure Marant fans will be delighted, but I'm starting to find this repetitive aesthetic a littletiresome,so was very glad to spot some more sleek and graphic pieces, like the snow white boots, which in my head are pretty much already mine. I can just imagine their point peeking out of baggy leather trousers. Or paired with that gorgeous 'red-to-toe' loose-fitted ensemble. The embossed leather mini, which will give an otherwise minimal silhouette an intriguing ethnic finish, also caught my eye. Do we really have to wait til spring? I really could do with these pieces now!
[edit] After stopping by Hedwig's blog today who compared the collection to Altuzarra F/W2012, I thought I would share this– looks like she may beon to something!