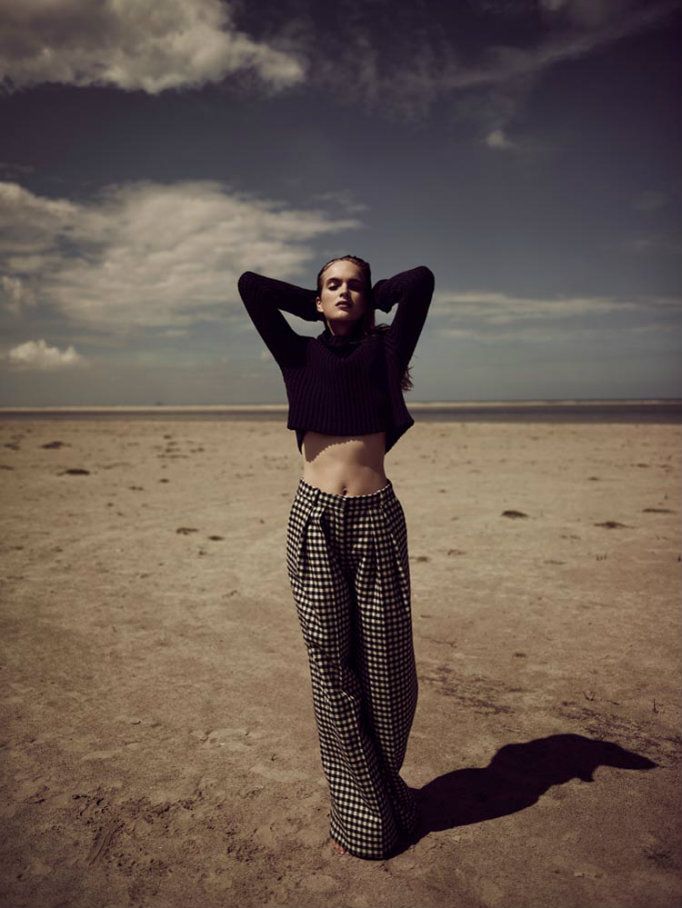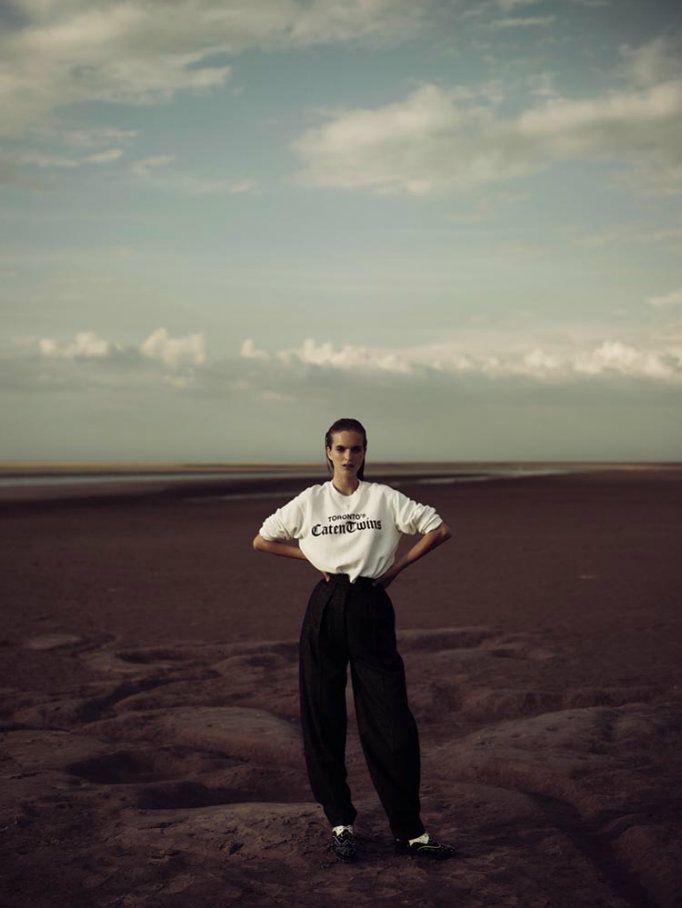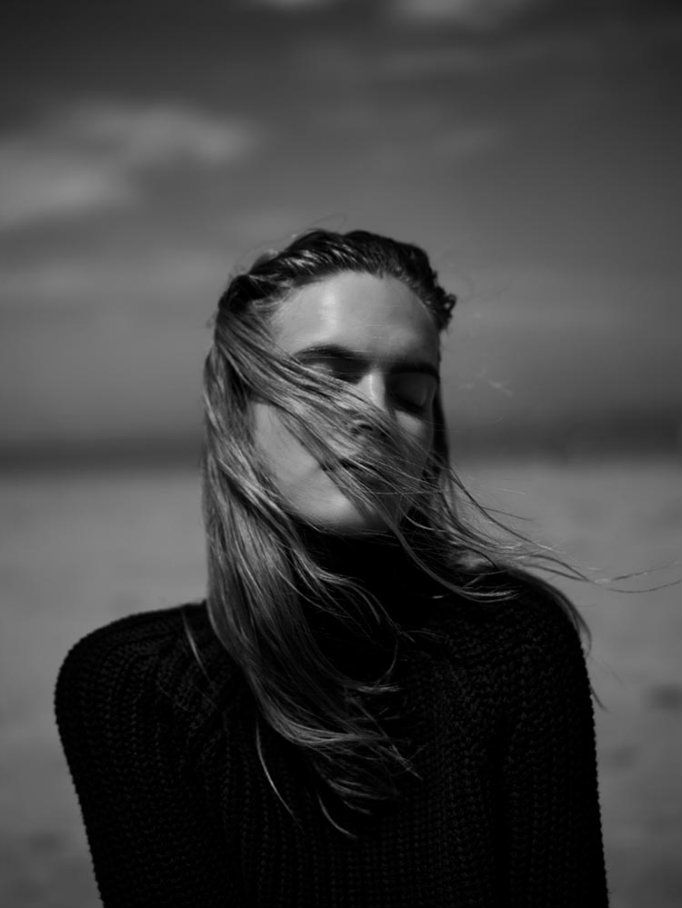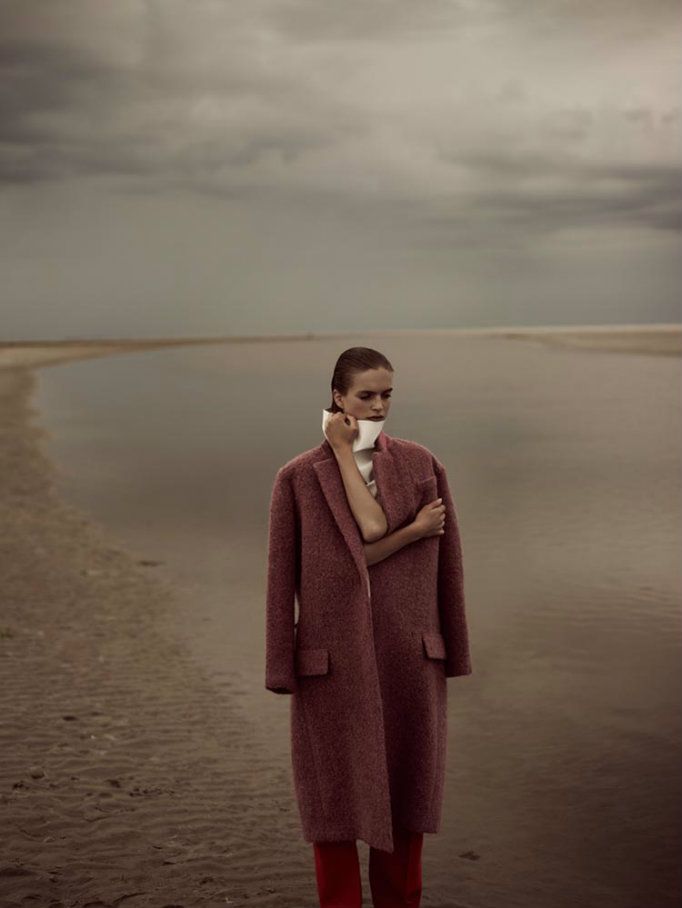 (Ph/Vogue Netherlands via Fashion Gone Rogue)
I recently came across an interview – my memory fails me here as all that I can remember is that it was of someone I admire and respect in the industry – who was saying that the 'other Vogues' didn't really do it for her. To tell you the truth, I myself have only ever physically indulged in the big four: French, British, US and Italian. Recently however, editorials featured by some of the V clan's more obscure cousins have really captured my imagination. Last week, I could hardly tear myself away from a Celine-clad Carolyn on the cover of Vogue Korea. And now we have Mirte Maas, alone, a hauntinglybeautifuldeserted beach, slick-back hair, easy 90s-sleek silhouettes of thick-knits, logo sweatshirts and high-waist palazzos styled in that oh-so-now minimalistic way. Haute mode, no question. So even though I will never be able to enjoy (or not) the content of these foreign mags, I will always have time for the fashion stories they have to tell. New horizons and plenty more to explore.
Mirte Maas shot by Annemarieke van Drimmelen.