Street-cred
Thursday, December 20 2012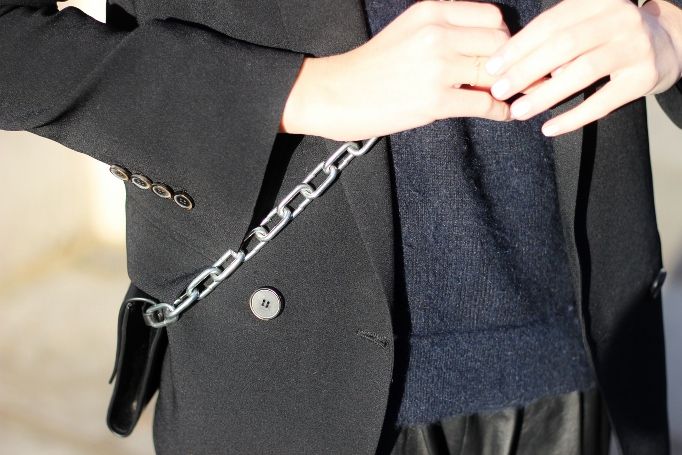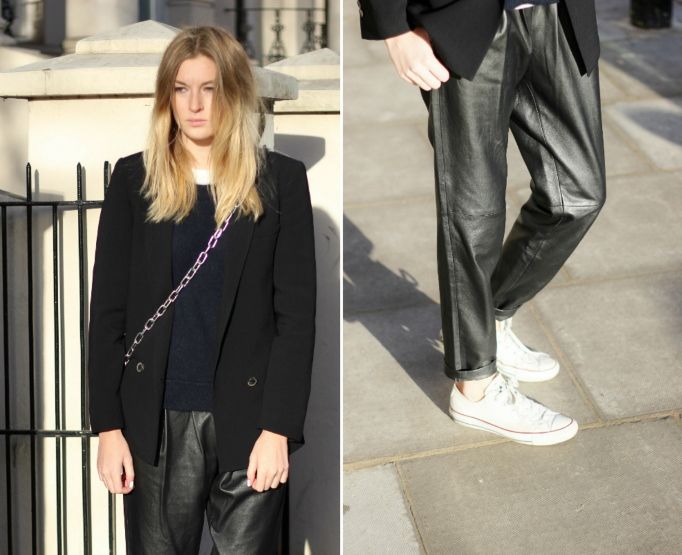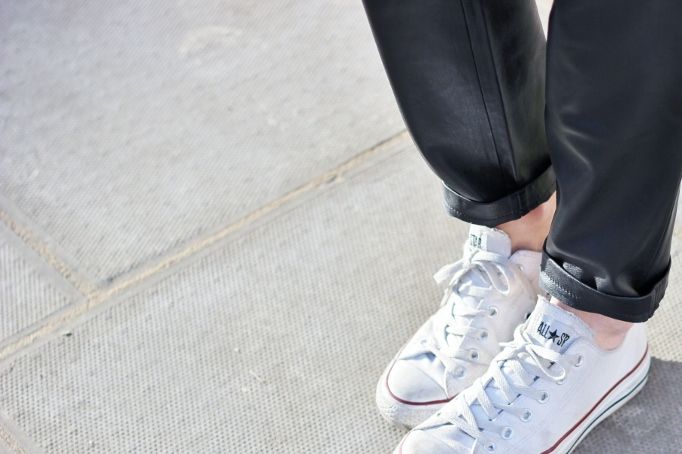 (Ph/Private)
Tragically, and living up to all W-postcode clichés, I am one of those pathetic people who still believe that All Stars are super-gangsta, and give you more street-cred than a stint in jail ever would. Let's be honest though, they are nothing more than a rich girl staple that makes you feel more down to earth. Like buying stuff at COS. In fact, most street experience I got is shopping the high-street – which has got that word 'haute' in it again, so probably doesn't count for much.. Plus ma hood totally sucks at providing an edgy ghetto background.
Could be worse though. At least they are grubby as hell thanks to the most recent sketchy East-London warehouse rave I choose to make an appearance at last month. Am I digging my own grave here? Piece out, sister, we are all part of the same gang! Fash pack blud, innit. Yo!
I'm wearing a Zara boyfriend blazer, Sandro navy knit, baggy leather pants by Mango and an Acne cross shoulder bag. The sneaks are Converse, évidemment.