Hi, stranger
Wednesday, January 2 2013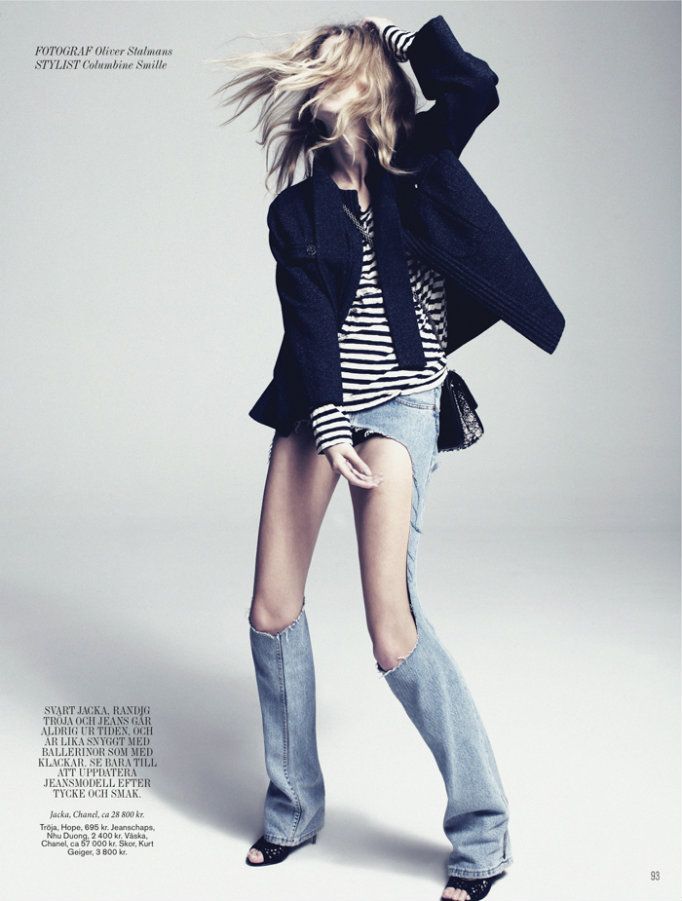 (Styleby #13)
Nothing like – erm – ripped denim to guarantee sudden relapse..
Good evening folks! After a long felt hiatus, I'm back. I am, I truly am! Turns out, cyber-detox took on a life of its own when it suddenly transpired that, well, real life can be pretty gripping too. Not that it ever wasn't. But you know how it is. Drop the ball for one second and it rolls all the way down the hill, no matter how fast you run behind to try catch it. But no time to ponder on what could have filled these virtual pages – the backless velvet mini I wore to NYE, the insupressable Elin Kling for Marciano binge that happened over Christmas, the many, many leather combinations that I dabbled in while giving the Parisian club scene a run for its money alongside a good bunch of long lost uni mates, the perfectly-on-trend oversized looks that came into their own while nursing a pretty much permanent hangover..
No, what could have been is neither here nor there. Here is to the future! So very happy (belated) new year to you. Now, is there still time for the requisite twenty-twelve recap?
PS: dope jeans. Or semi-jeans. Whatever, I'd be dumb enough to pay big bucks to look even half as cool as this.