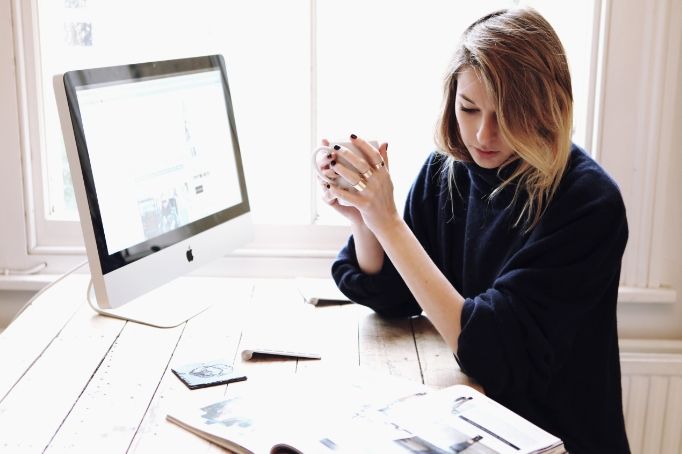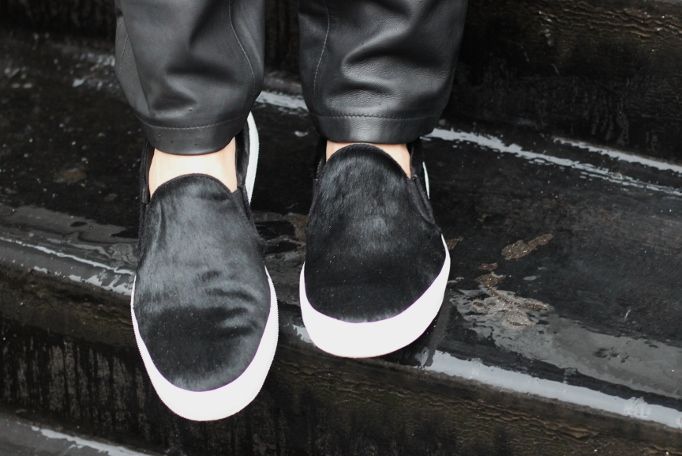 (Ph/Jessie – We the people(1st) and private)
So New York gets a blizzard, Paris gets dainty, romantic snow, and we get – wait for it – pouring, ice cold rain. All weekend. Non stop. Cheers London, we love you too. Here's to hoping it was a one off, and that next weekend will be crisp and sunny (ahem). The clouds parted for a minute or so, allowing me to dash downstairs and grab a few shots of my slouchy getup of the day. Baggy leather teamed with an ultra-oversized turtleneck and furry flats was my combo of choice – granted, perhaps not the most feminine of allures, butunquestionablythe mostcomfortable. Now, just give me a few hours to process what happened in the big apple over the last few days and we can discusswhetherwe think sock mules and furry boxer gloves are indeed a good idea. See you in a bit.
I'm wearing a MMM x H&M oversized knit (try here or here), Mango baggy leather pants and Zara furry vans. The stack rings are also H&M, buttrusty ASOS have a similar set.